Work light: Skid mount five-stage light mast
Safety lighting: Larson Electronics releases a 4,000-watt high intensity, metal halide, skid mount five-stage light mast.
Nov 21st, 2014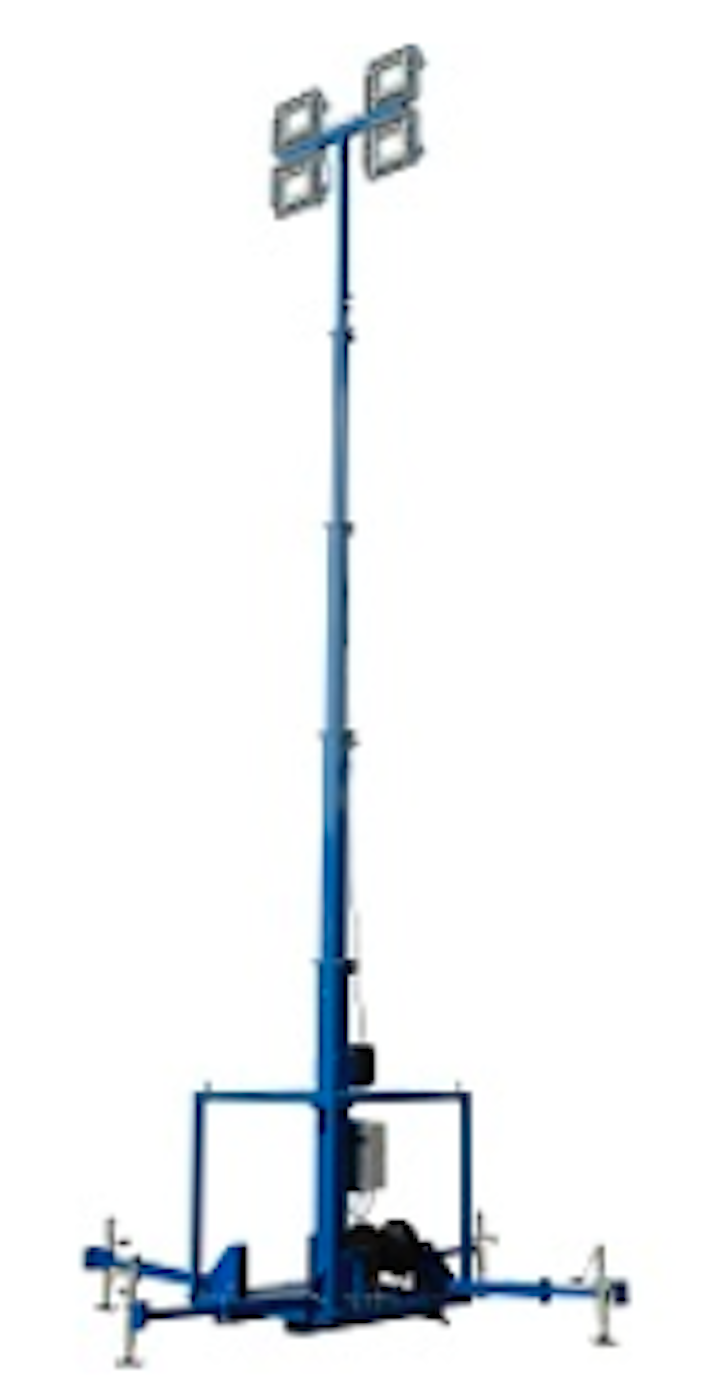 Utility tools: Larson Electronics has announced the release of a 4,000-watt skid mount five-stage electric light mast. This tower features a rotating boom that allows for 360° of rotation, a removable masthead, and a cube frame with skid pockets with 4-corner pick eyes for easy transportation.
The LM-30-8-5S-4X1000W-EW-SM-RD five-stage telescoping light mast with electric winch quickly and safely deploys 4,000 watts of intense lighting in locations where elevated illumination is needed for maximum area coverage. This mast is equipped with four 1,000-watt metal halide lamps that produce a wide spread of intense lighting, allowing this unit to effectively cover large work areas with high quality illumination. This light boom can be extended to 30 ft. for maximum area coverage, collapsed to 8.83 ft., and is constructed of square steel tubing in different dimensions for each section. The mast is elevated using an included 3,500 lbs. electric winch with 3/16 in. galvanized braided cable. The light heads on this tower are wet area suitable high output metal halide fixtures that produce a combined total of approximately 440,000 lumens at 4,000 watts. These lamps have 19-in. reflectors and are constructed of aluminum with a clear tempered glass lens, which is secured into place with a heavy duty gasket and single ring lock. These floodlights produce a wide flood light pattern capable of illuminating approximately five acres.
For more information about Larson Electronics or other products, click here to go to Utility Products' Buyers Guide.