Utility testing: ROI calculator estimates a utility's time and cost savings on AMI deployments
Advanced metering infrastructure: Apex CoVantage ProField ROI calculator allows utilities to gain valuable insights about possible time and cost savings on AMI deployments.
Nov 11th, 2014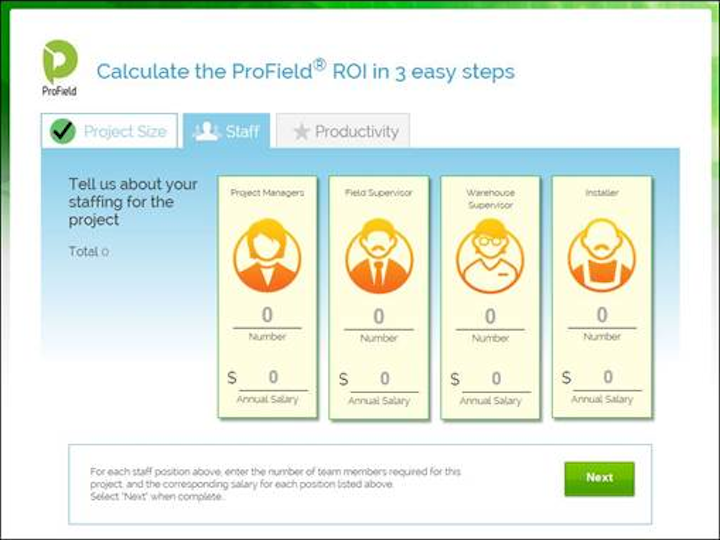 Test and measurement equipment / power measurement: Apex CoVantage, a provider of smart grid technology and services, has released a return-on-investment (ROI) calculator that estimates a utility's time and cost savings when ProField is used to manage advanced metering infrastructure (AMI) deployments.
Users of the web-based tool follow a simple, three-step process to enter details about their project's scope and requirements. The calculator then uses this data to generate a customized report. These reports, which can be printed or shared with others, summarize ProField's contribution to estimated productivity gains, work efficiencies and total net savings. They also feature a side-by-side comparison allowing users to see how the same project would play out if the award-winning Mobile Workforce Management technology was not implemented.
The launch of the ROI calculator comes as AMI deployments have reached an all-time high with more than 15 million meters now installed in the United States. Spending to install these meters has exceeded $4 billion as a national total.
"An AMI rollout can be a major cost for utilities and a major time constraint on future projects if the deployment is not handled effectively," said Shashi Gupta, Apex CoVantage co-founder and president. "The ProField ROI calculator makes it simple for utilities to gain information to help them manage resources and invest wisely."
About Apex Smart Grid Solutions
Apex Smart Grid Solutions provides meter replacement and network equipment installation powered by ProField®. ProField eases the road to smart grid for utilities by cost-effectively managing workforces for AMI rollouts, ensuring reliability, reducing risk, increasing compliance, and enhancing customer engagement.
For more information about Apex CoVantage or other products, click here to go to Utility Products' Buyers' Guide.