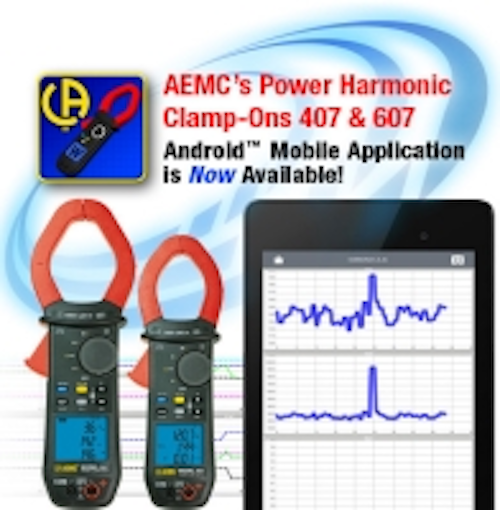 Test and measurement equipment: Models 407 & 607 provide a new standard for safety and measurement capability not available in other clamp-on meters sold today. With a safety rating of 1000V CAT IV, these meters are safe to operate at the source of the building's electrical supply.
The Power Harmonic Clamp-Ons 407 & 607 Android Application is now available! This App can be downloaded free of charge from the Google Play store.
With this App you can do the following:
• View measurements in real time
• Open the stored recorded data files
• Export data in Excel, CSV or ICP format*
• View the trend data on the screen
New added features include:
• Real-time recording of several parameters simultaneously (AC and DC)
• Real-time display of all harmonics
*NOTE: ICP format is compatible with AEMC¹s DataView® software
For more information about AEMC or other products, click here to go to Utility Products' Buyers Guide.