Voltage measurement: Clamp meters from IDEAL
Voltage meter: IDEAL launches dedicated website for TightSight clamp meters. Register to win 51-in.  HDTV at www.clamp-meter.com.
Oct 24th, 2014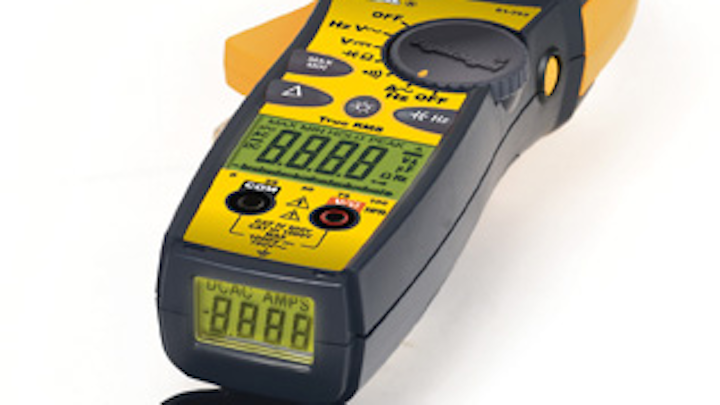 Utility testing / utility tools: IDEAL Electrical, a provider of tools and supplies for electricians, maintenance contractors, OEMs and data communications installers, has launched a dedicated website for its TightSight clamp meters. The new site, www.clamp-meter.com, enables visitors to find detailed information about the TightSight model they're looking for with ease, while it also underscores the company's acclaimed customer service, technical support and training.

"We recognize that electricians are increasingly evaluating test and measurement products online and that we needed to streamline information on the TightSight into one centralized, dedicated location," said Christopher Forthaus, Senior Product Manager for IDEAL Electrical. "Thirty percent of all Web traffic is now coming from a mobile device, so it was also crucial that we made the TightSight site accessible to the mobile platform for viewing on Smart Phones and tablets."

The IDEAL TightSight -- the only clamp meters in the world to feature a patented second display -- allows electricians to view measurements at arm's length from almost any angle in the tightest of spots. The meters give electricians an unparalleled level of safety, convenience and performance when taking measurements on high-voltage systems in cramped, hard-to-reach panel boards.

Visitors to the new site can also enter to win a stunning 51-inch flat screen HDTV. To register, simply fill out the online form at www.clamp-meter.com. No purchase is necessary.

For more information about IDEAL or other products, click here to go to Utility Products' Buyers Guide.