Utility supplies: Alligator test clips for saltwater environments
Test products: Mueller Electric introduces corrosion resistant alligator clips for coastal, marine and other saltwater environments.
Jul 4th, 2014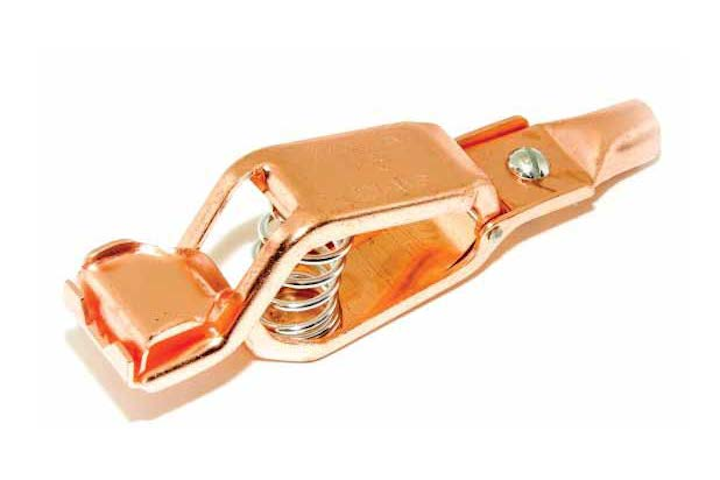 Utility testing: Mueller Electric Co. Inc., a manufacturer and distributor of test leads, cables, clips, connectors, custom cable assemblies and accessories for the electronic component, factory automation, and test and measurement markets, has introduced a new and industry exclusive line of its signature Alligator test clips, expressly designed to withstand the typical high-corrosion conditions of coastal, marine and other saltwater environments.
Most stainless steel clips specified for marine applications can be difficult to solder, making them an undesirable solution. To address this specific challenge, the unique design of Mueller Electric marine Alligator clips features solid copper construction for ease of soldering, along with 302 grade stainless steel springs and rivets. The incorporation of stainless steel supporting components offers substantially improved Alligator clip resistance to corrosive saltwater conditions. Initial results of rigorous saltwater testing has field-proven the extended service life of these specialty Alligator test clips by a multiplier of five times over traditional steel or copper test clips.
Mueller Electric Company saltwater Alligator test clips are available in five unique styles, including a 5 amp elongated jaw copper (BU-34M); a 10 amp copper (BU-60M) version; a 50 amp mini battery (BU-46M) version; a 50 amp center spring general purpose (BU-27M) version; and a 100 amp heavy duty marine Alligator clip version, ideal for battery and test work. All standard clip models are available for immediate customer order, with delivery beginning in July 2014. Prices begin at just $2.00 USD. Customization options are available upon request.
For more information about Mueller Electric or other products, click here to go to Utility Products' Buyers Guide.