Energy management: Power metering from Schneider Electric
Power measurement: Schneider Electric's PowerLogic PM5000 series brings high quality and simplicity in a compact meter ideally suited to energy cost management applications.
May 2nd, 2014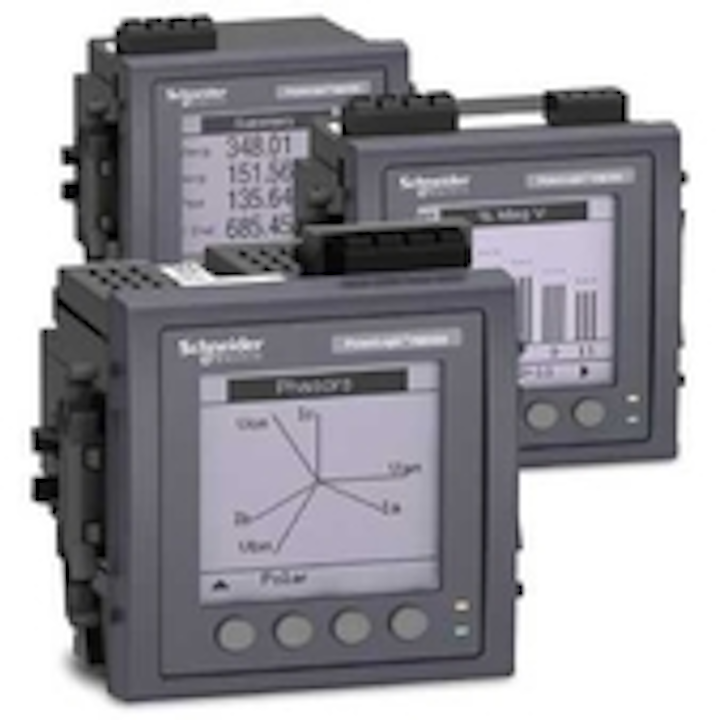 Energy meter: Schneider Electric, a global specialist in energy management, announced the launch of the PowerLogic PM5000 series power meter. This newest addition to the PowerLogic portfolio of power and energy meters is engineered on a compact and affordable platform. A range of models cover the full spectrum of commercial and industrial applications, within a wide range of budgets. These highly-accurate, reliable meters are compliant with all applicable metering standards - PM5100 and PM5300 models are rated accuracy class 0.5S while PM5500 models are rated accuracy class 0.2S. With essential features such as different communication and I/O options, a battery-backed real-time clock, alarms, multiple tariff schedules and data and event logging, the PM5000 series has all capabilities for energy cost allocation and sub-metering applications.

"Meticulously engineered for energy cost management applications, the PowerLogic PM5000 series can be an essential component of a facility manager's energy management toolbox," said Ram Kaushik, offer manager for Schneider Electric. "It combines high quality and a competitive pricepoint in a meter that is simple to order, easy to use and installs without tools in a standard DIN sized cut-out. Designed to integrate well with Schneider Electric's StruxureWare software suites and gateways for energy and sustainability management, the PM5000 series has flexible options to help you increase your operational efficiency, network reliability and business performance."

With internationalization language support, these meters directly connect to networks rated up to 690 V L-L without voltage transformers, reducing installation costs. Data logging capacities vary across the range, and a DIN-mountable variant is also available. The range-topping models provide a fourth current input, onboard web pages for viewing real-time and stored information, enhanced harmonics capabilities and dual Ethernet ports to daisy chain meters together, saving installation and wiring costs.
For more information about Schneider Electric or other products, click here to go to Utility Products' Buyers Guide.