Test equipment: Onsite Cable Test Systems
Cable test equipment: HAEFELY HIPOTRONICS, a full-line manufacturer of high voltage test equipment and measurement instrumentation, launches the new RSKF Series of onsite cable test systems
Feb 10th, 2014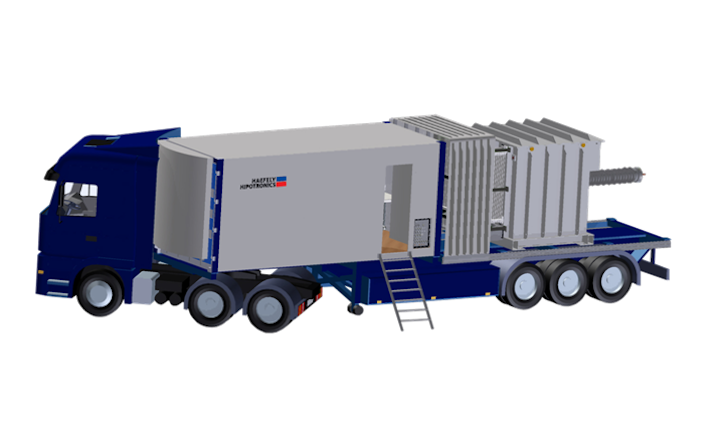 Test and measurement equipment: HAEFELY HIPOTRONICS, a full-line manufacturer of high voltage test equipment and measurement instrumentation, launches the new RSKF Series of onsite cable test systems -- built with the latest technology in frequency converters and fixed-gap core, variable frequency reactors.
Onsite voltage withstand testing is an essential part of cable installation and commissioning. Testing onsite allows users to check the assembly of cable and accessories together, to ensure the quality of the entire cable system.
RSKF CABLE TEST SYSTEMS:
• Two reactors with optimal voltage and current form the RSKF range
• Multiple series-parallel configurations are possible
• Fast and easy test set-up (sometimes without even needing a crane for reactor offloading)
• Air conditioned 20' container for front-end components and control room
• Wireless temperature sensors and active cooling for excellent thermal management
For more information about HAEFELY HIPOTRONICS or other products, click here to go to Utility Products' Buyers Guide.