Utility safety: Working load limit testing standards for safety restraint nets
Safety products: BEDNET Cargo Control Solutions addresses the need for industry standards in testing working load limits for safety restraint nets.
Feb 13th, 2014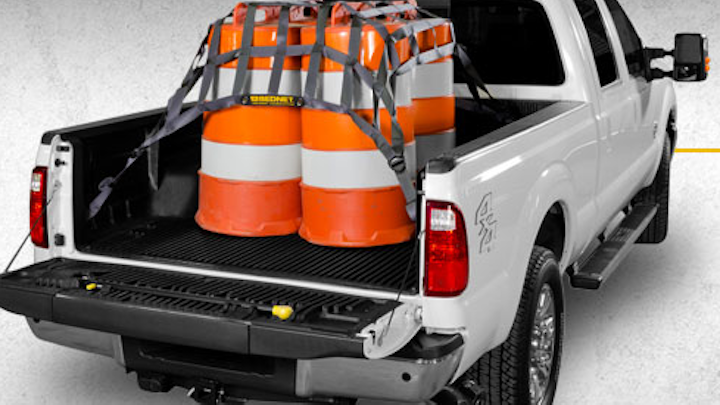 Safety equipment: Lee McCord of BEDNET® Cargo Control Solutions discussed working load limit (WLL) testing standards regarding safety restraint nets at the DistribuTECH/Utility Products Expo. McCord outlined the need for industry standards in determining working load limits (WLL) in his presentation.
"The marketplace is confused," according to McCord. "In the cargo containment industry for utilities, differing methods are used to rate the WLL of safety restraint devices. The same safety device could be rated at 450 lbs., 1850 lbs., or 3700 lbs. depending upon the manufacturer. We are concerned this disparity is causing a great deal of confusion for fleet managers. More importantly, people's safety may be at risk," says McCord.
The Web Sling and Tiedown Association has published WLL standards for flatbed trucks but none specially related to cargo nets for pickup trucks. BEDNET® has requested revisions to the standards to address pickup trucks specifically.
"WLL testing standards should be about safety. WLL testing conditions should reflect real-world scenarios. It is our responsibility as manufacturers in the industry to provide accurate and safe testing methodology in testing our products. It is a matter of saving lives and preventing injuries," said McCord.
BEDNET® Cargo Control Solutions is working with other cargo net manufacturers in the industry to call for standards for determining Working Load Limit (WLL) claims. There are currently two different methods being used by cargo net companies.
For more information about BEDNET Cargo Control Solutions or other products, click here to go to Utility Products' Buyers Guide.