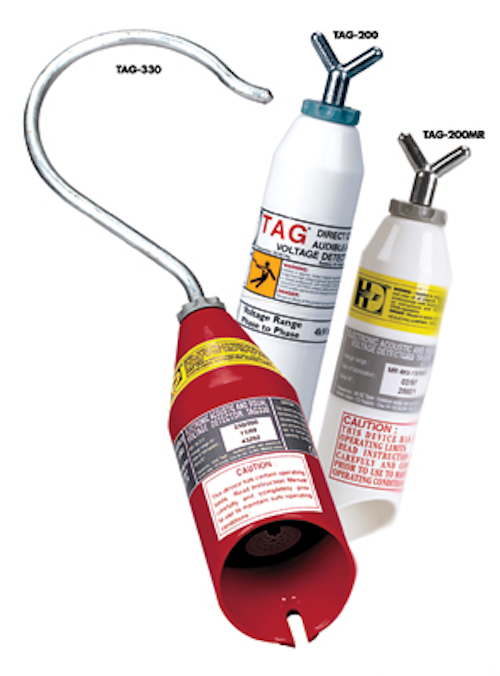 HD Electric Company's (HDE's) single range TAG-200, multi-range TAG-200MR and single range TAG-330 are voltage detectors designed for detecting distribution and transmission voltages. These direct contact type detectors emit both audible and visual indications when placed in contact with an energized conductor. TAG Voltage Detectors are designed for overhead and underground applications with optional underground bushing probes.
We have simplified our product offering for TAG Voltage Detectors by creating standard ranges.
For more than 80 years, HD Electric Co., a Textron Co., has provided products serving the diverse needs of the electrical power industry and its related industries worldwide. HDE's continuous improvement and innovation in the areas of controlling, testing, measuring and recording of electric power has resulted in the development of products designed to help deliver electric power to customers safely and efficiently.
For more information about HD Electric or other products, click here to go to Utility Products' Buyers Guide.