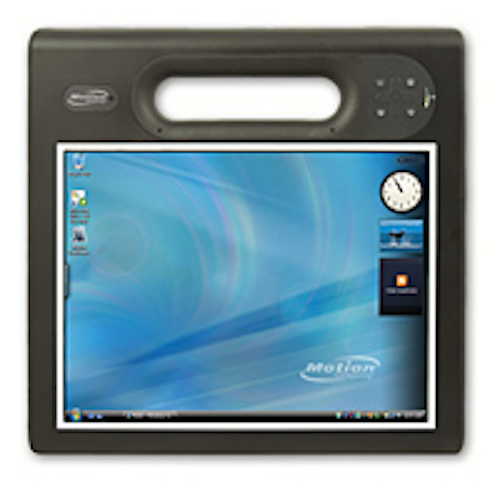 Austin, Texas—Motion Computing, a provider of tablet PCs and mobility solutions, announced the next generation F5t and C5t Tablet PCs. Designed to enhance productivity for mobile workers, the latest Motion Tablets deliver uncompromising levels of power, security and manageability.

Powered by 3rd generation Intel Core processors designed for optimized mobility and featuring a variety of power saving technologies, these latest tablet PCs from Motion offer up to six hours of battery life. The tablets also feature Motion's hot-swap battery feature for extended, uninterrupted productivity in the field. Finally, built to run on Windows, the F5t and C5t Tablet PCs offer seamless business integration and virtually unlimited usability.

After testing the new F5t Tablet PC, Conrad Blickenstorfer, editor-in-chief of RuggedPCReview.com, noted, "The new F5t features a host of productivity-enhancing improvements. Most amazingly, even with the more powerful processor and the same size battery, battery life has improved significantly. Compared to its immediate predecessor, the new F5t offers roughly twice the performance, yet battery life can be twice as long." Blickenstorfer ran a variety of performance, battery and usability tests. While testing for battery life, the F5t showed between 3.5 hours and 6 hours of continuous usage time depending on device settings.
For more information about Motion Computing or other tablet PCs, click here to go to Utility Products' Buyers Guide.