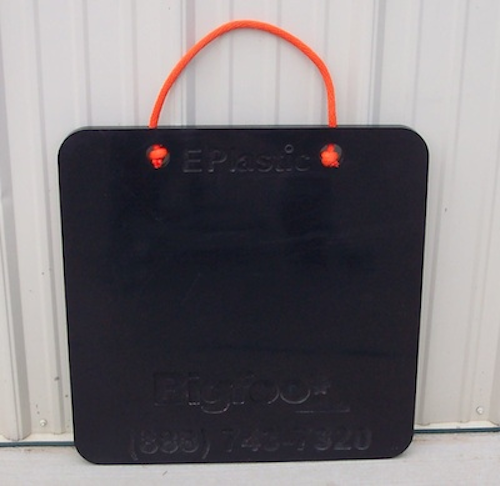 Bigfoot Construction Equipment Inc. launches its new line of E–Plastic outrigger pads, available in 18 x 18 x 1 inches or 24 x 24 x 1 inches. The low-cost pads are designed for the utility equipment market and offer durability and value. Bigfoot Plastic Pads carry a lifetime guarantee against breakage—if you break it, the company will replace it.

Bigfoot Construction Equipment is cited to manufacture the largest lineup of pads in wood or plastic, in standard stock sizes or custom made.
For more information about Bigfoot Construction Equipment or other outrigger pads, click here to go to Utility Products' Buyers Guide.