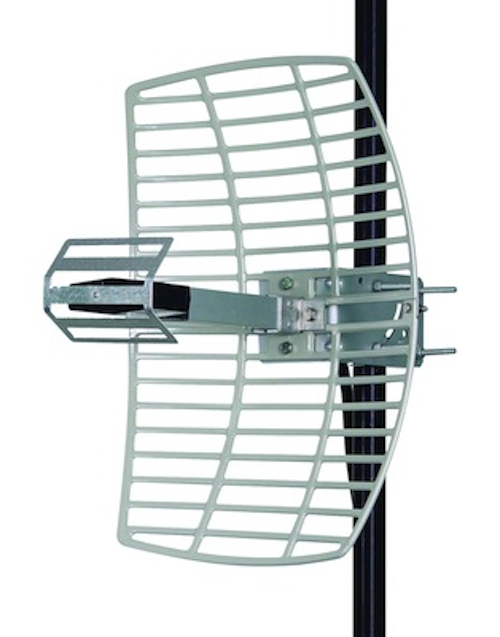 North Andover, Mass.—L-com Inc., a designer and manufacturer of wired and wireless connectivity products, has re-introduced the HyperLink Wireless brand of 2.4 GHz grid antennas designed to reduce the product cost without sacrificing quality or performance. The "EG" line of antennas sells for as little as $35.00 each with discounts for bulk purchases. These products replace the popular standard grid antennas that HyperLink had first offered years ago, and they increase L-com's competitiveness in the Wi-Fi antenna market.

Grid antennas are used in the 2.4GHz ISM band to transmit directional signals, usually for the 802.11b/g/n standards of wireless Ethernet technology. As this application has become more and more common, the competitive landscape for these types of antennas has grown. The HyperLink Wireless brand of antennas has had a reputation for their high quality for decades. Now, with new manufacturing techniques, L-com has produced an antenna line that costs up to 22 percent less, while still meeting their high quality standards.

"The HyperLink brand has a very high-quality reputation to maintain," said Patrick Pesa, Director of Product Development. "We worked long and hard to find a solution that would save our customers money but not sacrifice quality or performance."

The new antennas are assembled and stocked in the USA for same-day shipment. Along with the various connector options available, many models can be purchased in packages of five to further reduce the per-piece cost.

For more information about L-com or other antennas, click here to go to Utility Products' Buyers Guide.