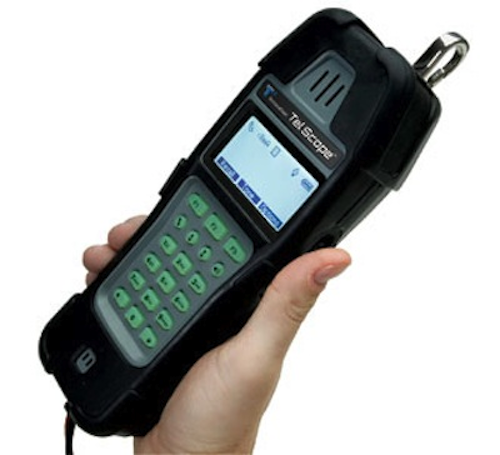 T3 Innovation, a provider of advanced handheld test equipment for the cable/telecommunications, datacom/networking, electrical design and maintenance, and residential/Custom Electronic Design and Installation Association (CEDIA) custom install markets, has announced the new TLA300 Tel-Scope Telecomm Test Set. The Tel-Scope is cited to deliver more line condition and status information than any other telephone line tester.

Using Independent Technologies' patented Data Defender system, the Tel-Scope offers a complete menu for measuring data, monitoring and detection of high line voltages. The Data Defender feature also includes Digi-Secure features that protect digital lines from disruption by outside test equipment.

The large backlit display shows information clearly, and, with a glow in the dark keypad, the unit can be used in low light environments. In addition, it's 100 percent weatherproof for outside use.

T3 Innovation

For more information about T3 Innovation or other test equipment, click here to go to Utility Products' Buyers Guide.