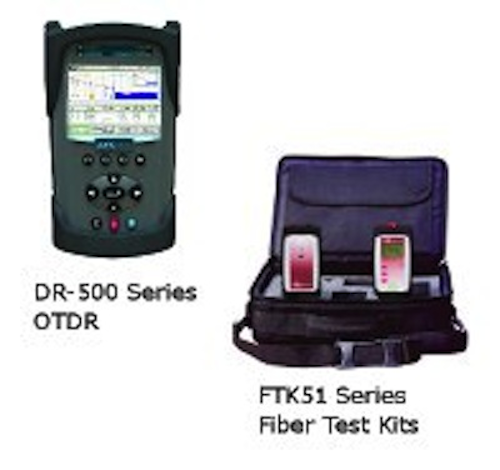 North Andover, Mass.—L-com Inc., a designer and manufacturer of wired and wireless connectivity products, announced that it plans to stock Advanced Fiber Solutions' (AFS) popular DR-500 Series of Optical Time Domain Reflectometers (OTDRs) in both single mode and multimode/single mode models, along with other AFS fiber test kits, in its North Andover, Mass., warehouse. These high-grade testers often have long lead times of four to six weeks, confounding fiber installers and engineers who need the testers quickly. L-com's decision to stock these testers allows it to quickly fulfill orders, giving it a competitive advantage over other, "drop-ship only" distributors of OTDR products.

Fiber optic cabling has been gaining market share because of its greater range, speed and resistance to EMI/RFI. It also electrically isolates the connection points from each other, eliminating any ground loop concerns as well as surges from lightning strikes. However, installing fiber is still difficult and requires detailed testing to ensure that it is set up correctly and efficiently. Advanced Fiber Solutions has been a top manufacturer of fiber testing equipment since they were founded in 2002. L-com has been partnered with them since early on and has steadily increased their AFS offering of products. Just last December, L-com sent out an email newsletter announcing that they would start offering the OTDRs. The decision to stock these testers shows L-com's commitment to fiber optic installers and engineers.

"We've heard the frustration in the voices of professionals who need test equipment immediately for their projects," said Manuel Martinez, Product Manager. "Rather than forcing them to call every distributor, we decided to solve our customers' needs in a one-stop shopping experience."
For more information about L-com or other OTDRs, click here to go to Utility Products' Buyers Guide.