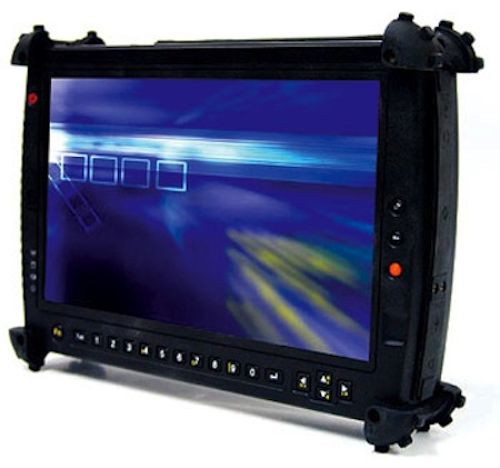 GammaTech Computer Corp., a manufacturer and supplier of notebook and tablet computers, has added another model to its RT10 line of fully rugged computers designed and built to stand up to the daily grind found in industrial applications. The new, five-pound RT10C features a touch-screen, 10.2-inch wide display and Windows 7 compatibility. But, what sets it apart from the competition is its compressed, military-grade durable design.

The GammaTech RT10C features an Intel Core i7-620UE mobile processor with integrated high-definition (HD) graphics, providing high-quality visuals and smooth high-definition video playback, and runs on Windows embedded standard 2009, Windows 7 or Windows 7 Pro embedded operating systems. It supports both Wi-Fi and Bluetooth technologies. Other features include an ac power connector, two Universal Serial Bus (USB) 2.0 ports, an Ethernet port, Personal Computer Memory Card International Association (PCMCIA) slot, two mini card slots, CompactFlash slot and Video Graphics Array (VGA) port. An optional vehicle or office docking station includes four USB 2.0 ports, an Ethernet port, Serial port, and VGA port.

For more information about GammaTech Computer or other tablet computers, click here to go to Utility Products' Buyers Guide.

GammaTech Computer Corp.