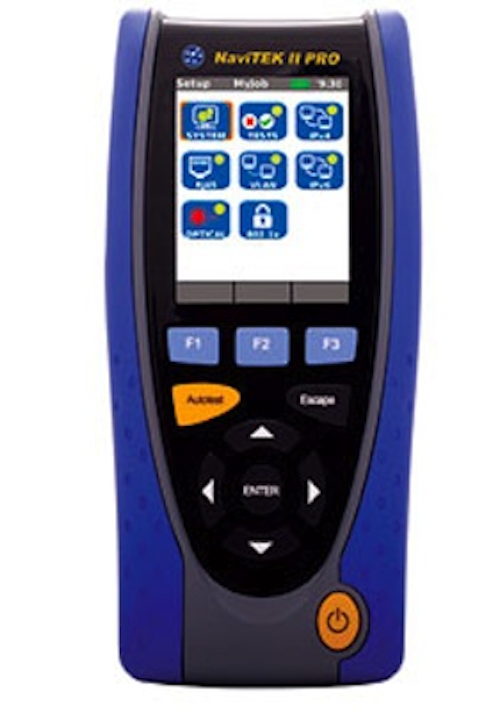 IDEAL Industries Networks, the networking technology division of IDEAL Industries Inc., has launched the NaviTEK II-this fast, cost-effective Ethernet service and cable tester for frontline technicians. NaviTEK II includes IPv6, PoE+, VLANs, Trace Route and advanced color liquid-crystal display (LCD) screen to view pin-by-pin wiremap capabilities that are standard in modern network deployments.

The NaviTEK II is an affordable, handheld tester that lets frontline technicians literally see into copper or fiber networks to identify complex connectivity problems and quickly resolve them. It makes troubleshooting local area network (LAN) physical and network layers more efficient.

Engineered for rapid deployment with a minimal learning curve, the NaviTEK II features a simplified user-interface that allows even inexperienced technicians to quickly get their networks back up and running. One reason is its large LCD; while other manufacturers' testers force technicians to read small letters on 2-inch monochrome screens, the NaviTEK II has a 3.5-inch color LCD with large fonts and an on-screen keyboard to speed data entry of Internet Protocol (IP) addresses and customer information.

IDEAL Industries Networks

For more information about IDEAL Industries Networks or other cable testers, click here to go to Utility Products' Buyers Guide.