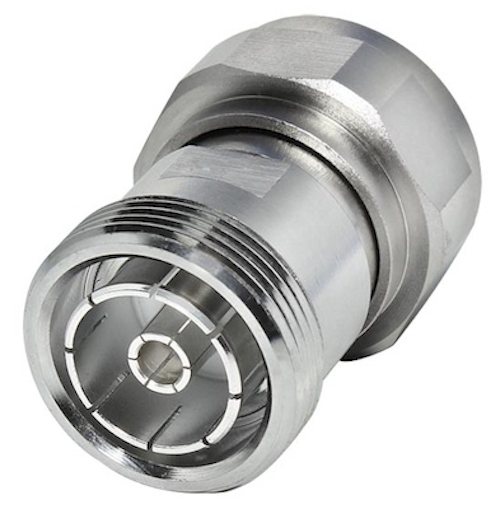 RF Industries' 7-16 DIN connectors are large format 50-ohm interfaces designed for high power wireless telecommunications applications such as antennas, base stations, and satellite communications.

Test ports are subject to minimal wear each time the connector interface is coupled and de-coupled. Contact pins and dielectrics can be damaged if connectors are misaligned during coupling. It is far more cost effective to introduce a "connector saver" adapter as the adapter mated directly to the test port adapter. One mating cycle on the test port to five hundred or more on the connector saver increases the testing life of the test port. Any misaligned matings will damage the connector saver, not the test port interface.

The P2RFD-1660-SS low loss, low VSWR, precision adapter performs this function when testing 7-16 DIN connectors and assemblies. After carefully installing the P2RFA-1660-SS on the test port, hundreds of tests, even PIM testing (requiring greater torque per test to insure proper ground) can be performed before wear requires replacement. The P2RFD-1660-SS adapter is machined to exacting specifications with a white bronze plated body and stainless steel coupling nut for tarnish free service.
For more information about RF Industries or other connectors, click here to go to Utility Products' Buyers Guide.