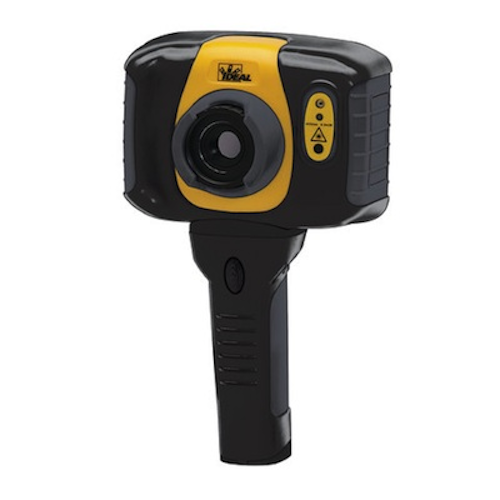 Sycamore, Ill.—IDEAL Industries Inc., a manufacturer of electrical tools, supplies and testing equipment for professional contractors, has announced an upgraded version of its HeatSeeker handheld thermal imaging camera now with twice the resolution of legacy models and a wider field-of-view to improve troubleshooting efficiency.

Engineered with a powerful 320 x 240 2MP sensor that captures 76K pixels, the new HeatSeeker 320 delivers outstanding detail in a wide range of applications, such as energy audits, data center evaluation, industrial maintenance and electrical safety.

Troubleshooting and identifying problems before they happen is where the HeatSeeker 320 excels. Dual cursors instantly pinpoint the hottest and coldest temperatures on its live 3.5-inch color LCD, while blending of thermal images with visual images makes it easier to clearly detect and analyze potential problems. Fully radiometric and temperature measurements can be made over the entire image, which is helpful in analysis of critical components.

Other key features of the HeatSeeker 320 are:
• Picture-in-picture imaging
• Text and voice annotation of images
• Sequence image recording by time or alarm settings
• IP54 rated to resist dust and water
• Adjustable emissivity for maximum accuracy
• Accuracy of +/- 2 degrees Celsius
• Class II laser for view centering
• Simplified navigation with four movable cursors.

Included with the package (part# 61-848) is ThermalVision PC software to view, edit and analyze images, as well as to automatically generate reports for customers. It also comes with a USB cable, camera handle, carrying case, power supply and battery. Batteries are replaceable to allow for continuous use on the job.
For more information about IDEAL Industries or other thermal imaging cameras, click here to go to Utility Products' Buyers Guide.