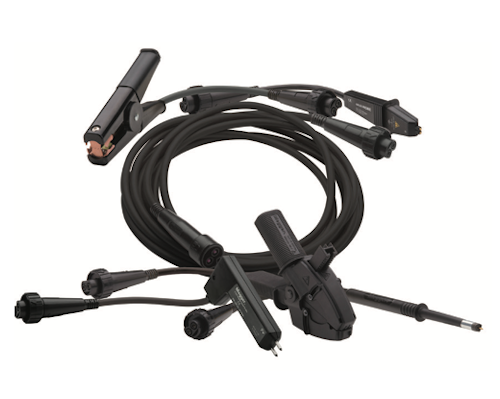 Test equipment: The Megger DLRO Duplex Connect, four terminal test lead system is designed to provide the most cost effective and convenient way to provide the user with all of the test lead terminations and lead lengths required for the many different applications encountered in low resistance testing.
At the center of this unique test lead system is a bespoke connector allowing terminations such as kelvin clips or duplex test probes to be changed as required. There are two connector versions, one being fitted with indicator LEDs that operate with the DLRO10 range of instruments. The LEDs provide enhanced safety and convenience.
For more information about Global Test Supply / Megger or other products, click here to go to Utility Products' website. Or visit our Industry News and Equipment Showcase e-newsletters.