Safety products: Digital Multimeter Basics online course
Energy meter training: Fluke's online training familiarizes you with multimeter modes and applications.
Dec 28th, 2017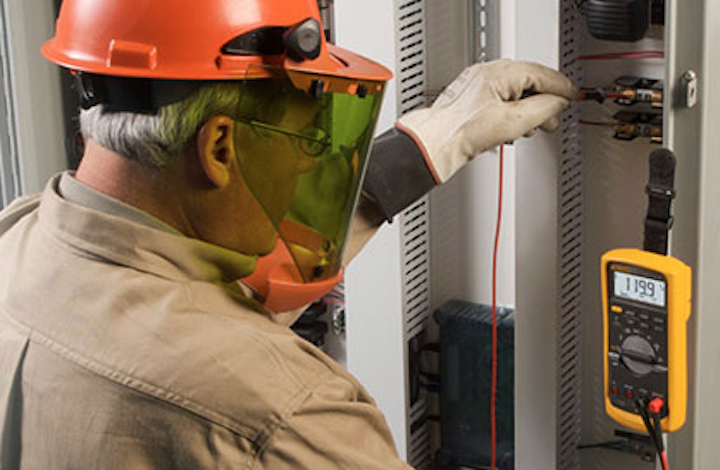 Safety products: Using a multimeter to measure voltage is fairly straight forward, so long as you follow safety precautions -- but how about the rest of the functions on the dial? Even the most advanced Fluke customers often feel there are aspects to their meter they could use better.
Objective
In this online course you will learn:
• Standard functions and what they're for
• Measurement symbols and their applications
• When to use advanced modes
• Accessories
• Specifications and what matters
The teachings in this course apply to most multimeter models. They also comply with industry training guidelines for using electrical test instruments. The six lessons use narration, video, interactive activities and illustration to familiarize you with multimeter modes and applications.
Watch this video to preview the course's style of instruction and engagement. At Fluke, we hold our online courses to the same high-quality standards our customers expect from the Fluke name.
Who should take this course:
This course is designed for electrical and maintenance professionals as well as other people who want to learn how to better use digital multimeters. The course can also be a way to document knowledge for employers or unions. Participants taking the course will benefit the most if they have a working understanding of electrical theory and electrical safety requirements. To receive a completion certificate, participants must complete all lessons and pass the final test.
Prerequisites
None*
Cost
$75 for the full 2-hour course.
REGISTER NOW FOR DIGITAL MULTIMETER TRAINING
*The Digital Multimeter Basics course includes references to basic electrical theory, explanations, and other supporting resources or content contained in the free Fluke Electrical Measurement Safety online course. It is our recommendation that you start by completing the Electrical Measurement Safety course. A passing score is recommended, but not required to continue into this course.
This course is provided for informational purposes only. The contents of this course cannot substitute for proper training under and implementation of industry standards applicable to servicing and testing of electrical and mechanical equipment.
You must carefully review and follow OSHA, NFPA and other regulatory requirements, equipment manufacturers' instructions, and your company's safety procedures when conducting any testing or servicing of electrical and mechanical equipment.
The demonstrations in this course were performed by trained professionals in a controlled environment.
Do not attempt to induce an arc fault, arc flash, or any other condition that could potentially damage electrical test tools or equipment or otherwise create any increased risk of personal injury.
For more information about Fluke or other products, click here to go to Utility Products' website. Or visit our Industry News and Equipment Showcase e-newsletters.