Test equipment: Portable, three-phase test system
Test products: OMICRON's TESTRANO 600 three-phase test system is for comprehensive power transformer testing.
Jul 7th, 2017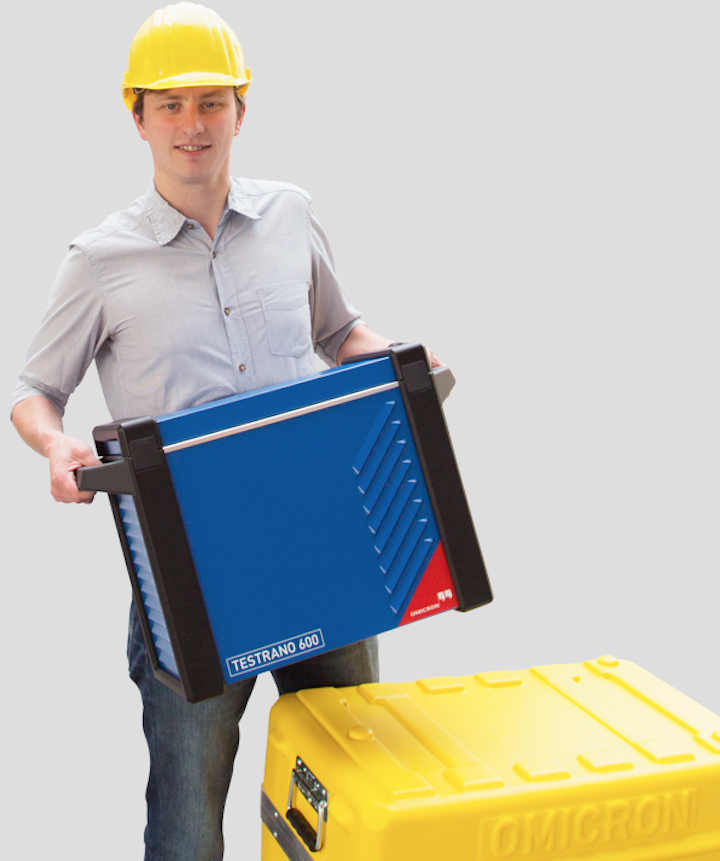 Test equipment: With TESTRANO 600, OMICRON has developed the world's first portable, three-phase test system, which supports all common electrical tests on power transformers. Weighing just 20 kg/44 lbs, it is ideal for routine and diagnostic testing onsite and during factory acceptance tests (FAT). In addition, its innovative design significantly reduces wiring efforts, cutting down testing time to one third compared to conventional single-phase testing.
With TESTRANO 600, operators need just one common setup to perform multiple tests, such as transformer turns ratio, exciting current, DC winding resistance, dynamic resistance, short-circuit impedance / leakage reactance as well as frequency response of stray losses (FRSL). By combining it with the accessory CP TD1, it can as well test power/dissipation factor and capacitance up to 12 kV.
For more information about OMICRON or other products, click here to go to Utility Products' website. Or visit our Industry News and Equipment Showcase e-newsletters.