Electrical testing: Electricity meter meets safety and reliability standards
Energy meter: Sensus Stratus electricity meter meets safety and reliability standards at Dickson Electric. Tennessee utility deploys 500,000th Stratus meter.
May 11th, 2017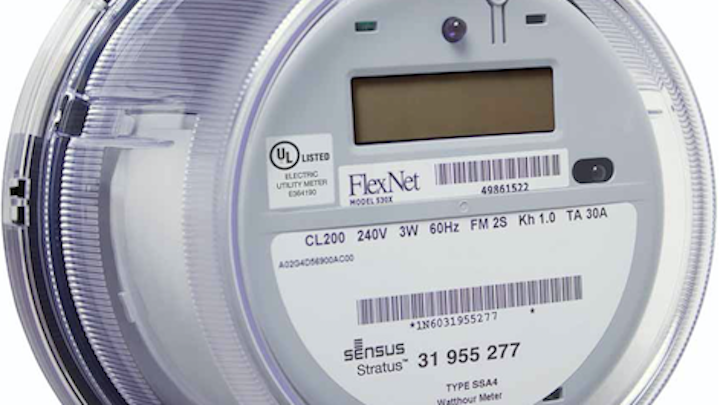 Electrical testing: Utilities demand safety, accuracy and reliability in their electricity meters -- nothing less than the best will do. Dickson Electric System, a long-time Sensus customer located southwest of Nashville, Tennessee, has deployed the 500,000th Stratus® electricity meter and they continue to see new benefits from the technology.

"Stratus meters are essential to our metering strategy," said Dickson Electric General Manager Darrell Gillespie. "They enable us to quickly collect data and give our customers an accurate view of their usage information. And the remote connect/disconnect feature helps us save both time and energy."

The UL-certified Stratus meter features industry-leading sensors for hot-socket detection, a redesigned power supply for increased over-voltage protection and better transient performance than other electricity meters in the marketplace. Additionally, the meter includes patented intelligence to independently, remotely and safely shut off the meter if an issue is detected. The Stratus meter supports multiple applications including outage management, opt-in, opt-out and conservation voltage reduction (CVR).

"This is an important achievement for the Stratus meter, and one that validates the critical role it plays in our customers' infrastructures," said Sensus VP of Marketing Greg Myers. "The safety, accuracy and reliability of the meter are unmatched in the industry, especially when used in conjunction with the Sensus FlexNet® communication network. Dickson Electric understands this and has implemented a solution that continues to pay dividends for their customers."

Read the case study to learn more about Dickson Electric System's deployment of its advanced metering infrastructure (AMI) solution, including the Stratus electricity meter.

About Sensus
Sensus helps a wide range of public service providers -- from utilities to cities to industrial complexes and campuses -- do more with their infrastructure to improve quality of life in their communities. We enable our customers to reach farther through the application of technology and data-driven insights that deliver efficiency and responsiveness. We partner with them to anticipate and respond to evolving business needs with innovation in sensing and communications technologies, data analytics and services.

About Xylem
Xylem (XYL) is a leading global water technology company committed to developing innovative technology solutions to the world's water challenges. The Company's products and services move, treat, analyze, monitor and return water to the environment in public utility, industrial, residential and commercial building services, and agricultural settings. With its October 2016 acquisition of Sensus, Xylem added smart metering, network technologies and advanced data analytics to its portfolio of solutions. The Company's nearly 16,000 employees bring broad applications expertise with a strong focus on identifying comprehensive, sustainable solutions. Headquartered in Rye Brook, New York with 2015 revenue of $3.7 billion, Xylem does business in more than 150 countries through a number of market-leading product brands.
For more information about Sensus, Xylem or other products, click here to go to Utility Products' website.