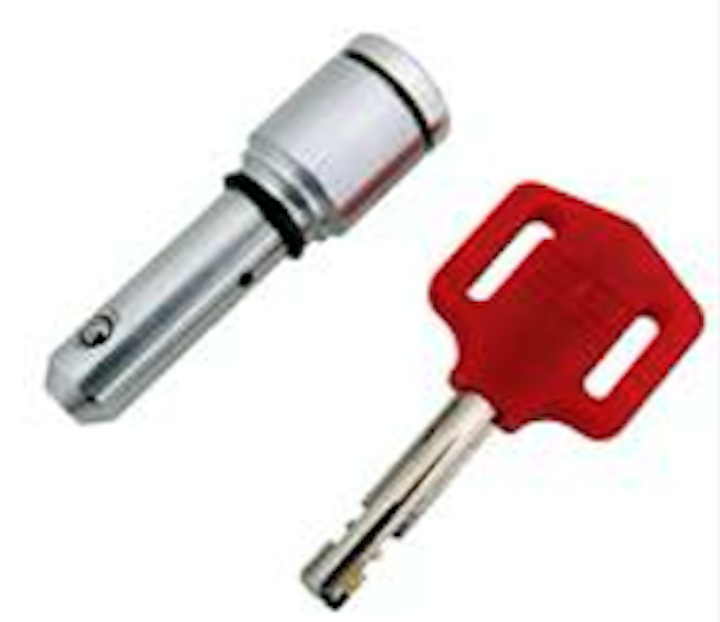 Safety products: Brooks Utility Products, a supplier of electric metering products for the utility industry for 145 years, introduces their newest meter security product, the Keyed Barrel Lock, to increase meter security and prevent meter tampering and energy theft.

Metering has significantly evolved over the past five decades and, with the advent of smart metering, so has energy theft. "Billions of dollars are stolen from utilities annually," says The International Utilities Revenue Protection Association, "and costs are routinely passed along to customers in the form of higher rates." Conventional plunger-style locks and keys, which have been in existence since the 1960s, no longer provide the level of protection needed for today's energy theft climate. Utilities also want more durable locks because of the longer period of time between utility visits to the meter.

The Brooks lock and key set uses a series of proprietary discs inside of the lock body, similar to conventional locksets found in on homes and offices. The tumbler-style lock is much harder to defeat than a plunger-style lock, as each disk's specific alignment serves as another layer of protection.

"Feedback from utilities showed us there was a specific need for a lock system that was highly resistant to tampering, as well as quick and easy to install," said Scott Mann, Brooks director of marketing.

The Keyed Barrel Lock installs more quickly and easily because of a pre-loaded head that does not require a key for installation. Once the lock end is pushed into the head of the lock until it clicks, it is in a tamper-proof position and cannot be removed without the matching cut key.

"Because the locks use a fixed key with its own unique combinations, technicians are able to work from one account to the next both efficiently and effectively," said Mann. "When doing an AMI deployment, the ability to send locks to the field without having to provide multiple keys to the contractor is a major advancement in key and system security."

The Keyed Barrel Lock is immediately available for orders at http://www.brooksutility.com/. The product launches at DistribuTECH 2018 and will be demonstrated live at Brooks booth #2024, where visitors are invited to try out the lock for themselves.
About Brooks
Brooks Utility Products manufactures and supplies a complete line of metering related products for the utility industry. Brooks UP is part of the Tyden Group of companies, providers of innovative and customized security solutions and product identification technology.
For more information about Brooks Utility Products or other products, click here to go to Utility Products' website.