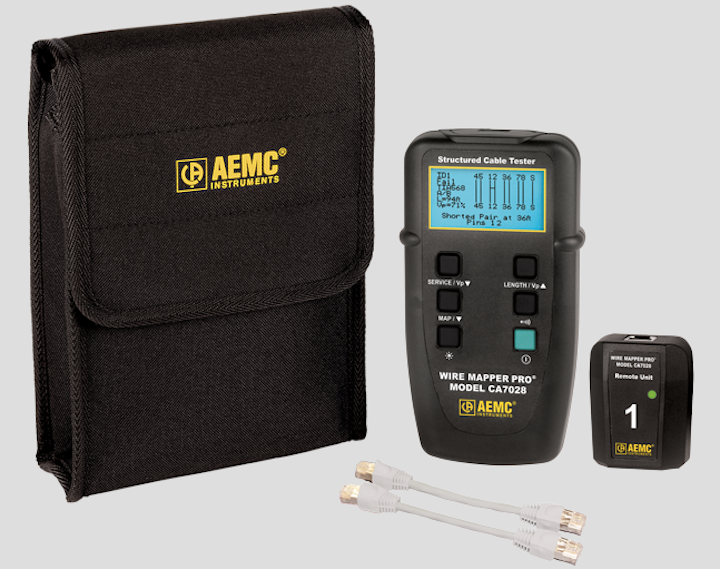 Test products: The Wire Mapper Pro Model CA7028 is a hand-held structured cable mapping and troubleshooting tester designed for use on UTP, STP, FTP, and SSTP cabling equipped with RJ-45 connectors and wired to either TIA568A/B ISO11801 and EN 50137, USOC or ISDN specifications. It detects open circuit pairs, shorts, crossed wires, crossed pairs, reversed pairs, split pairs and shield faults.
The Model CA7028 also has the ability to identify telephone and data lines. If the main unit is plugged into an operational RJ-45 socket, it will give a continuous warning tone and display if a telephone voltage is present on any of the pins. If the Service Detect key is pressed, it will check and display telephone, 10BaseT, 100Mbit+ and token ring active service.
For more information about AEMC or other products, click here to go to Utility Products' website.