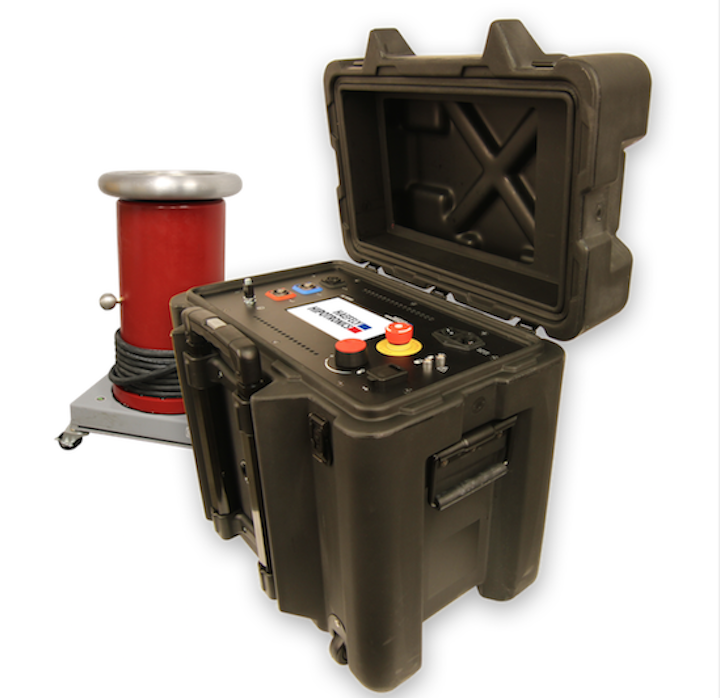 Test equipment: HAEFELY HIPOTRONICS, a developer and provider of high voltage test systems and measuring devices, announces the launch of the new 100kV HVT-DI Series AC Hipot Testers.
The HVT-DI Series AC Hipot Testers are the most modern digital solution to AC field-testing of bucket trucks, aerial platforms, vacuum interrupters, breakers, switchgear, and other electrical apparatus. Each model includes a portable digital controls section and bonnet and is complete with an input line cord, interconnecting cables, and ground lead.
The 100kV HVT-DI is a valuable tool for factory and acceptance test on:
• Aerial Platform
• Bucket Truck
• Switchgear, Vacuum Bottles and Vacuum Interrupters
• Hot Sticks, Gloves and Ropes
• Hydraulic Hoses
About HAEFELY HIPOTRONICS
HAEFELY HIPOTRONICS is a part of Hubbell Incorporated (HUBB), with central offices in Basel, Switzerland and Brewster, NY, USA. As a leading customer-focused, high voltage test equipment manufacturer, and with a reputation for outstanding customer support and product quality, HAEFELY HIPOTRONICS offers a full range of innovative test systems and measuring solutions.
For more information about HAEFELY HIPOTRONICS or other products, click here to go to Utility Products' website.