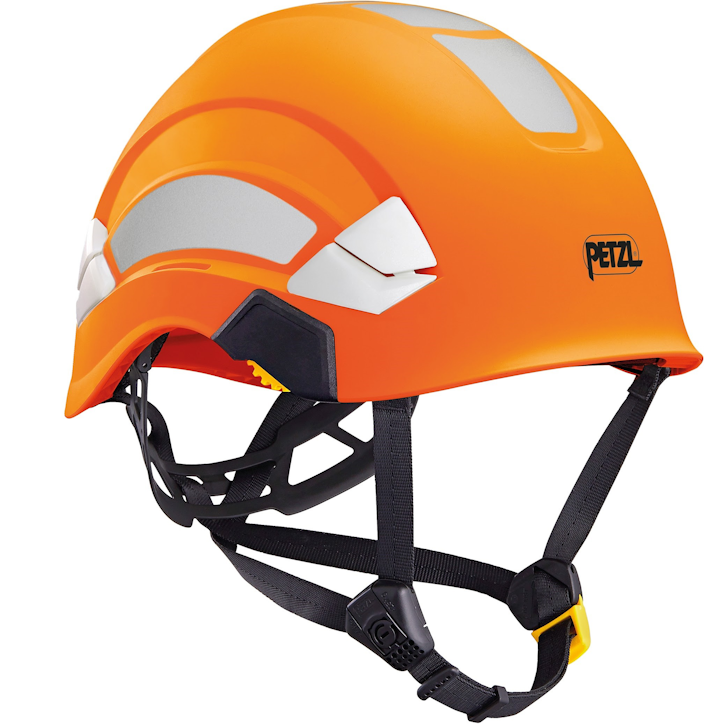 SALT LAKE CITY—Petzl, manufacturer of professional safety equipment for over 25 years, will showcase the Strato and updated Vertex line of ANSI compliant helmets with rated chinstraps, in addition to the Pixa and Duo headlamps at the 2019 Safety+ Symposium. 
The new and improved line of helmets expands on Petzl's industry standard of personal protective equipment by offering new colors, updated features, and a wide range of accessories to better address the constantly evolving needs of the work-at-height industry.  
The Vertex helmet is designed with a six-point suspension system that conforms to the shape of the user's head for maximum comfort. This webbing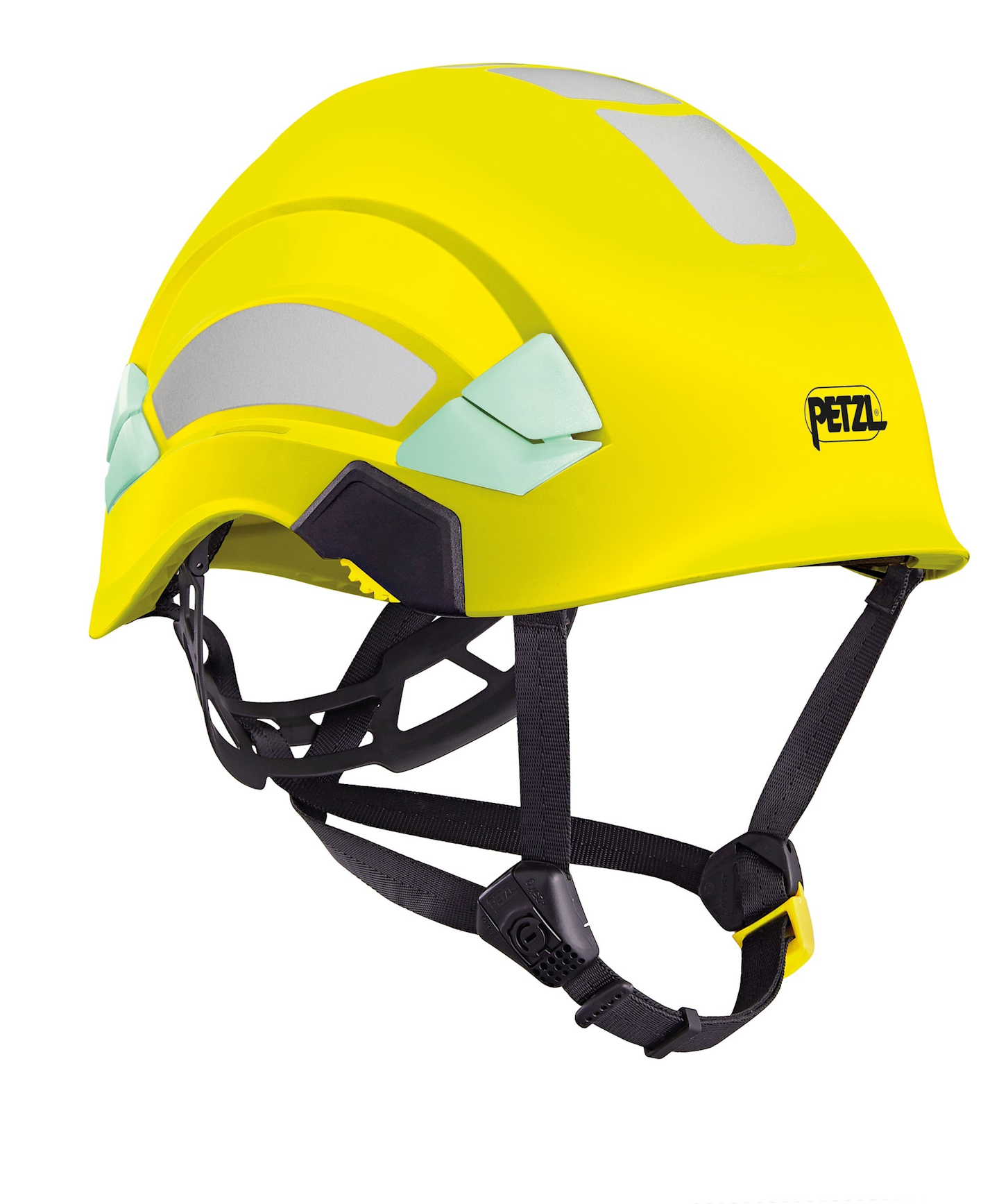 Petzel's Vertex helmet has a six-point suspension system.suspension allows for maximum breathability while ensuring separation between the user's head and the external shell in case of impact. The helmet comes in vented and unvented versions, as well as Hi-Viz yellow and orange for increased visibility.  
The Strato is a remarkably lightweight and comfortable helmet due its dual inner foam construction. The liner incorporates an expanded polypropylene (EPP) and expanded polystyrene (EPS) foam to reduce weight and achieve superb shock absorption. The helmet comes in vented and unvented versions, as well as Hi-Viz yellow and orange for increased visibility.  
The Pixa headlamp line includes the Pixa Z1, Pixa 3R, Pixa 3, Pixa 2, and Pixa 1. The Pixa headlamps range from 60 to 100 lumens and are rugged and versatile. Depending on the model the headlamps meet ATEX zone 1/21 or 2/22 certifications or HAZLOC Class 1 Division II and Class 2 Division II certification requirements. Pixa headlamps are also compatible with both the Strato and Vertex helmets with the Pixadapt, a mounting plate. 
With a commitment to providing intuitive and dependable work-at-height equipment, Petzl is introducing an updated Jag Rescue Kit, a ready-to-use rope rescue system. The kit makes for efficient pickoffs and lowering of casualties with an integrated 4:1 mechanical advantage. Included in the kit is everything needed to easily transfer the weight of a victim to the rescue system and lower them to the a lower safe level: a Jag System haul kit, a Ring Open gated ring, an I'D EVAC descender with integrated brake, a Connexion Fixe 150 cm anchor strap, Bucket bag, and an AXIS 11 mm rope with two sewn terminations. It is available in three lengths, 30, 60 and 120 m, and comes loaded and ready to use. 
These products, and additional ANSI compliant products, can be viewed at Petzl booth #720 at the 2019 Safety+ Symposium, August 27th - 30th, 2019, in New Orleans, La.