Lighted Truck Boxes 
The WEATHER GUARD Lighted Truck Box delivers high visibility and weather-resistant tool storage lighting for professionals. When the user opens the lid, the lights automatically come on to illuminate the tools inside. Easy to install wiring can be completed within 30 minutes and is compatible with all full-size
trucks in North America. With brilliant, dependable, and durable lighting so you can find what you are looking for anytime of the day or night, Lighted Truck Boxes from Weather Guard feature patent-pending PowerSync™ Lights powered by vehicle power via an easy-to-install wiring harness. Water- and dust-proof LED lights with the integrated aluminum bezel are designed to withstand harsh conditions and environments. Long lasting and lower power consuming ultra-bright LEDs (600 lumens total) provide high visibility in any condition. 
Weather Guard  
www.weatherguard.com 
Modular Cable Entry System  
Weidmuller's new Cabtite Cable Entry System is designed for pre-assembled cables and cables without plugs. Cabtite features a modular design that includes three basic components: a frame, snap-in inlays and sealing grommets. The frame is made from fiberglass reinforced plastic and is available in four
different sizes. An optional internal locking frame is available for added tamper-proof protection. The one-piece frame is configurable when using the snap-in inlays, which provide an easy, configurable method to generate small to large entry points with sealing grommets of various sizes (full range: 0.06"-1.4" diameter). This permits a number of configurations to accommodate a wide range of sizes for cables, conductors, hoses, pneumatic and hydraulic lines. Two conical-shaped sealing grommets (large/small) are available to reduce grommet complexity as the two grommets cover a cable range of 0.08"-7.4" diameter and provide a reliable self-forming seal for a variety of cable diameters and shapes. The unique Cabtite design offers quick installation whether installing from the inside of an enclosure out or from the outside in via the cable entry cut-out. The frames and accessories securely seal pre-assembled and unassembled cables with grommet seals that meet IP66 and NEMA 4-12 protection, and integrated strain relief in accordance with DIN EN 62444. The Cabtite Cable Entry System has an operating temperature range of -40°F to +248°F (-40°C to +120°C). 
Weidmuller Inc. 
www.weidmuller.com 
Waterproof Coupler System  
Platinum Tools®, a leader in solutions for the preparation, installation, hand termination and testing of wire and cable, announces the new Waterproof RJ45
Coupler System (p/ns 740C & 741C). Features and technical specifications of the new Waterproof RJ45 Coupler System include: IP67 waterproof and dust-proof; easy and quick to install; shock- and vibration-resistant and more. The RJ45 Coupler features contact material that is gold plated 50 μm over copper alloy, with a thread size of 13/16-inch–28UN and max panel thickness of 4.0 mm/0.157 inch. 
Platinum Tools  
www.platinumtools.com 
AC Dielectric Test Sets 
AC Dielectric Test Sets perform high voltage AC tests on electrical apparatus in compliance with IEC 60, IEEE 4, IEC 270 and other national test standards.
The series is available in a wide range of voltage and power ratings. The 700-DI benefits users with a 7" intuitive touchscreen interface, and is designed with a microprocessor that ensures better regulation, measuring accuracy and larger test voltage range. The 700-DI also features a zero start interlock and it is SIL3 compatible.  
HAEFELY HIPOTRONICS 
www.hipotronics.com  
Pickup Truck Bed Handle 
Step-N-Secure has launched a new, economical pickup truck accessory that adds simple safety and security features to the bed of all Ford, GM and Dodge pickup trucks. Step-N-Secure is a patented product that installs into the truck bed stake hole, giving users a dual-purpose handle for stepping into the bed of their truck, as well as a raised tie-down for securing large cargo loads. Step-N-Secure was developed by a lifetime pickup truck owner and enthusiast who wanted a solution to make climbing into the bed of his truck safer and easier, especially in slippery or bad-weather conditions and at the end of long, grueling days. Step-N-Secure is manufactured in the United States and is made of injection-molded, glass strand fiber-reinforced polypropylene that is designed for durability and corrosion resistance. The dual handle and tie-down accessory is easy to install.  
Step-N-Secure 
www.stepnsecure.com 
Adjustable Hole Cutter 
The Jonard Tools AHC-10 adjustable hole cutter is designed for cutting round holes in ceilings, walls, and floors. This adjustable hole cutter cuts plywood,
plasterboard, and acrylic sheet up to 1 1/16" (2.7 cm) thick. Cutting depth is adjustable via hex locknut and compression spring and can cut holes from 2.2" (55 mm) to 10" (254 mm). Polycarbonate transparent dust shield collects dust and prevents chips from flying into eyes while cutting. Rubber gasket provides surface protection against damage, tight seal against flat surfaces, and prevents fallout from debris. Compression spring absorbs vibrations while cutting and can be used with any variable-speed drill.  
Jonard Tools 
www.jonard.com 
Long Reach, Live Line, Cable Cutter 
A new addition to the PATRIOT line of long reach cable cutting tools, the PATCUT954HS Hot Stick Cable Cutter (available in 82" and 94" lengths)
provides users both increased flashover protection and extended reach for live line cutting. The large capacity C-Head is designed to hook onto conductors, stabilizing the tool for easy cutting, up to 954 kcmil ACSR. Designed for safety, convenience, and function, the PATCUT954HS series of battery-operated tools perform cuts in less than 15 seconds, minimizing exertion and time required when using similar manual or ratchet-type models. The pistol grip and adjustable assist handle allow for extra control when operating overhead, while the rapid advance ram reduces time on live lines, adding to the overall ergonomics and safety of the system. Large on/off triggers and hand grip area enhance the user experience. The PATCUT954HS features protected electronic circuitry, robust and reliable Infinity Drive® transmission, and a patented high-speed hydraulic pump system, retaining the industry-leading performance, speed, and dependability expected from the PATRIOT line of tools. Powered by Makita 18-volt lithium-ion batteries for long-lasting power, the PATCUT954HS is multi-Ah capable, accepting 2.0 Ah through 6.0 Ah sizes. It is offered with a choice of either 3.0 Ah or 5.0 Ah batteries. A lifetime warranty on the Infinity Drive is included, along with a 5-year limited warranty for the tool (excluding blades and the pole itself), and a 3-year limited warranty on the batteries and charger. 
BURNDY® 
www.BURNDY.com 
Jobsite Workhorse  
Pettibone's Extendo 1246X telehandler is a workhorse machine that delivers an impressive 12,000 pounds of load capacity. Built on Pettibone's next
generation X-Series platform, this unit is ideal for contractors and rental users working in demanding applications ranging from construction to masonry to oil and gas. The 1246X is powered by a 117-horsepower Cummins QSF 3.8 Tier 4 Final diesel engine. Mounted on a side pod, the engine offers easy service access while allowing exceptional curbside visibility and ground clearance of 19 inches. A 30-gallon fuel tank provides ample volume for a full day's work at 100-percent load. Featuring an advanced boom design, the 1246X offers a maximum lift height of 46 feet, 6 inches, max forward reach of 30 feet, and max load capacity of 12,000 pounds. Formed boom plates provide the boom structure with greater strength while reducing weight. The design also minimizes boom deflection for better control and accuracy when placing loads. Boom overlap is nearly double that of previous models to provide smoother operation and reduce contact forces on wear pads, thereby extending service life. A bottom-mounted external extend cylinder further reduces the load on wear pads by up to 50 percent. This cylinder location also provides greatly improved service access to internal boom components. Fastener-less wear pads also simplify service, and heavy-duty extension chains help ensure stable boom functions.  
Pettibone 
www.gopettibone.com 
Stringing & Underground Equipment 
Condux Tesmec offers a full line of productivity-enhancing conductor stringing tools and accessories. The PM1450 hydraulic puller provides over 10 tons
(100 kN) of pulling force and is ideal for a wide range of underground pulling applications, including power transmission and distribution cable installation, telecom and fiber. The PT2600 bundle puller-tensioner with 71" (1,800 mm) bull-wheels offers 2 x 15,750 lbf (70 kN) or 1 x 31,500 lbf (140 kN) of pulling or tensioning capacity and is designed for stringing one or two ropes or conductors. 
Condux Tesmec Inc. 
www.conduxtesmec.com 
Confined Space Davits 
FallTech®, a U.S. manufacturer of fall protection has expanded its Davit system, an essential component of a confined space entry and rescue plan. New
offerings include the Adjustable Pole Hoist, a Manhole Collar Base for a range of manhole sizes, Vehicle Hitch Mount Extensions for field mobility, Barrel Mount Base, and other new items expanding the range of davit applications and capabilities. The additions to the FallTech davit program are ideal for safe personnel and equipment access to manholes, sewer openings, and tank hatches in both vertical and horizontal entry and egress applications. The adjustable pole hoist features adjustable arm length from 4 1/2' to 6 1/2' and lower leg adjusts from 2 1/2' to 4'; both vertical and horizontal entry, egress, and retrieval applications; integral device receiver bracket for FallTech Winch and SRL-R devices; lightweight and durable powder-coated aluminum and zinc-plated steel construction; and tool-free setup and adjustability allows crews to work in any direction, any angle, easily. 
FallTech 
www.falltech.com 
6-Ton Pressure Gauge  
UTILCO's pioneering, patent pending, UPG-6T-I 6-ton pressure gauge directly measures the applied force on the D3 area. It will fit into most 6-ton, W-die taking tool jaws on the market today. There is no need to remove the tool jaw to insert the gauge prior to use. A "Hold" feature allows force to be read after removing from tool. The pressure gauge is backed by a 5-year warranty.  
UTILCO 
www.utilco.com 
Circuit Breakers 
Vacuum Interrupters Inc. has developed a replacement for the original vacuum
interrupter pole assembly used in compatible Power/Vac® circuit breakers. Assemblies incorporate encapsulated/embedded vacuum interrupters and have passed the applicable ANSI/IEEE C37 standard tests. The new encapsulated pole assemblies will upgrade older compatible breakers to modern encapsulated/embedded pole technology. The main advantages of the embedded vacuum interrupter technology (compared to a standard open pole or assembled system) are its high dielectric strength and better protection from environmental influences. Design is compact and rugged, resulting in a vacuum interrupter assembly that is reliable with excellent vibration and shock resistance and enhanced mechanical strength. Additionally, it is significantly more resistant to environmental contaminants such as dust, humidity and moisture. 
Vacuum Interrupters 
www.vacuuminterruptersinc.com 
Tree Trimmer, Brush Cutter 
The Jarraff All-Terrain Tree Trimmer and the LineBacker Brush Cutter are now available in Quad Track configurations, both industry exclusives. The new
quad track design provides superior mobility, improved stability, more traction and lower ground pressure for both machines.  
Jarraff Industries 
www.jarraff.com 
Microtrench Infill System 
GCP Applied Technologies has introduced the SAFETRACK™ RMP 100, a high-performance, thermo-setting resin designed for the final reinstatement of microtrenches in both asphalt and concrete during fiber optic installation. GCP's SAFETRACK™ RMP 100 microtrenching infill is one of the only products specifically designed for infill reinstatements in microtrenching. Its proprietary ESSELAC™ technology results in bond strength that is greater than the asphalt it replaces. It is a cold applied roadway reinstatement system, which safeguards the fiber optic cable from any heat damage. SAFETRACK™ RMP 100 microtrenching infill has excellent, long-lasting adhesion to surrounding substrates that is not affected by moisture; and it is strong enough to sustain a bond through traffic load and freeze/thaw-related movements and cycles.  
GCP Applied Technologies 
www.gcpat.com 
Truck Bed Cover 
A.R.E. Accessories' newest truck bed cover, Fusion, provides users with a paint-to-match finish in a tri-fold cover. Fold the panels open for quick and easy
full bed access or keep them closed for added security and styling. Additional standard features include: carpeted under panels, universal tailgate operation, battery operated LED light and a lifetime warranty on the paint.  
A.R.E. Accessories LLC  
www.4are.com 
Thermal Imaging Camera 
AEMC's Thermal Imaging IR Camera Model 1954 is equipped with infrared thermography detection technology that is used in industry sectors including electrical maintenance, metallurgy and steel making, petroleum, automation, natural gas exploration, transportation and others. Infrared thermal imaging provides a real-time non-contact inspection method that does not require users to shut off power, shut down the equipment or interrupt production. It can diagnose latent malfunctions in advance and anticipate their occurrence and prevent production problems. The Model 1954 is a powerful cost-effective tool for analyzing electrical maintenance issues. Features include 28° x 38° field of view with an IFOV spatial resolution of 4.1 mrad; focus-free imaging with automatic brightness control; 480 x 640 pixel 2.8" color display; 9-hour battery life; laser pointer for accurate target location; programmable trigger and cursor functions; selectable color palette; quick startup in less than 10 seconds, and accurate temperature measurement over the full range. Verbally record comments to the image using the wireless microphone included; use wireless Bluetooth connection to AEMC clamp-on meters, multimeters and environmental loggers to record electrical and physical measurements simultaneously with thermograms. 
AEMC 
www.aemc.com 
Leather Gloves 
Youngstown's Cut Resistant Leather Protectors have an ergonomic glove pattern that fits perfectly over rubber insulating gloves while staying within the
parameters of ASTM F696. Made from premium cow grain leather along with an innovative glove pattern to create a leather protector with unrivaled fit and dexterity. The 12" model features a cow suede cuff and FR Strap System to ensure that nothing on this protector will drip, melt or ignite if exposed to an arc flash, sparks or flames. Arc Rated to 32 cal/cm2 according to ASTM F2675/F2675M-13. Puncture Resistant to ANSI/ISEA Level 5. Gloves are double stitched with specialty Coats® thread, while the cuff is double stitched with Kevlar® fiber by DuPont™. 
Youngstown Gloves 
www.ytgloves.com 
Insulated Torque Wrenches  
Cementex insulated torque wrenches feature two separate layers of insulation for twice the protection. A yellow undercoat is covered by an orange overcoating to create a high-voltage barrier. The impact-resistant, flame-retardant insulation provides protection against flashover, shock, burns, and dropped tool shorts. It prevents dangerous accidents and injury that can occur with standard tools. These calibrated torque wrenches are specifically designed in accordance with National Electrical Code 2017-110.14 (D) requirements
for installation applications where a tightening torque is indicated as a numeric value on the equipment or in the installation instructions provided by equipment manufacturers. They can also be used to comply with NEC requirements for mounting electrical panels, as well as meeting NFPA 78 standards for tools required to protect workers in proximity to electrical equipment. New updates feature a range of modified ratchet head profile styles that allow workers to access hard to reach areas quicker and easier without incident. The large lever control adjusts easily, even while wearing insulated gloves. Available options now include standard, low profile, clockwise only, and short drive models, as well as a fixed head style. Three additional sizes have been added to the line, which now includes seven sizes. With Cementex's torque wrenches, an audible "click" or a few degrees of rotation provide a simple, fast indication of micrometer-accurate torque settings. The wrenches feature a low-friction torque control mechanism to produce accurate readings in either direction. The wrenches' spring-loaded or twist-locking collar keeps the scale on the desired reading and remains in a locked position, making accidental unlocking impossible.  
Cementex  
www.cementexusa.com 
Oil Filters 
Perkins has extended its Perkins® Ecoplus range of filters with the addition of a newly designed oil filter. The Perkins Ecoplus oil filter has been fitted on the new EU Stage V Perkins® Syncro 3.6 and 2.8 liter engines. Previously utilizing a spin-on oil filter across its engine range, Perkins has taken the opportunity to upgrade the filter as part of the design work undertaken on the new engine range. The oil filter now includes a replaceable element that fits inside the filter housing on the machine. This reduces waste as there is no metal canister to dispose of, compared to the typical spin-on filter. An immediate benefit for customers is the clean change that's now possible, thanks to a modification to the angle of the filter. The new filter is upright, which makes it easier to access, and as soon as the cap is opened the oil automatically drains back into the block. The filter also includes a better bypass valve now sited in the filter housing, so it's less likely to open inappropriately and the engine will prime more quickly as the filter stays full of oil, all of which protects the engine at initial start-up. The oil filter also features spiral roving and acrylic beading to ensure maximum filtration surface area, and urethane molded end-caps to prevent fluid escaping round the filter edge. These features ensure fast oil circulation on engine start to protect sensitive components such as turbochargers, and efficient filtration through the service life. 
Perkins Engines Company  
www.perkins.com 
Aerial Devices for Transmission Work 
Terex Utilities has expanded its TL Series of aerial devices with three new telescopic and material handling models designed for transmission work. The
series includes the TL80, TL100, and TL80/112, which provide 80', 100', and 112'. working heights, respectively. The new TL models can typically be mounted on lower GVW chassis than traditional transmission units. For example, the TL80 can be mounted on a 33,000 lbs. GVW, tandem axle chassis. They have strong working ranges when compared to similar transmission aerials. In addition, the platform on all TL units can be lowered to within inches of the ground. All three models feature end-mounted two-person platforms with capacities up to 700 pounds. Self-leveling platforms rotate 180 degrees. The TL80 and TL80/112 are also available with an option of a side mounted platform having a jib capacity up to 2,000 lbs. The boom design increases bed space and bed access to the bucket. 
Terex Utilities 
www.terex.com 
Wrenches 
Milwaukee Tool's latest offerings are the Lineman's 2in1 Insulated Ratcheting Box Wrench, Lineman's 4in1 Insulated Ratcheting Box Wrench, Lineman's High-Leverage Ratcheting Wrench, and Lineman's 5in1 Ratcheting Wrench. These new wrenches have been designed to provide maximum durability and deliver multi-functionality. All wrenches are engineered with durable forged steel for longer life. The Lineman's High-Leverage Ratcheting Wrench and the Lineman's 5in1 Ratcheting Wrench are equipped with the most durable ratcheting mechanism on the market and a built-in surface for hammering. The Lineman's 4in1 Insulated Ratcheting Box Wrench, Lineman's High-Leverage Ratcheting Wrench, and Lineman's 5in1 Ratcheting Wrench feature large directional switches for use with gloves. The Insulated Ratcheting Box Wrenches are the only 1,000 V insulated UL-classified wrenches on the market. The Lineman's 2in1 Insulated Ratcheting Box Wrench has both 9/16" and 3/4" sizes in one tool and the Lineman's 4in1 Insulated Ratcheting Box Wrench has 1/2", 9/16", 5/8", or 3/4".  
Milwaukee Tool 
www.milwaukeetool.com 
Helmet 
The VERTEX helmet is designed with a six-point suspension system that
conforms to the shape of the user's head for maximum comfort. This webbing suspension allows for maximum breathability while ensuring separation between the user's head and the external shell in case of impact. There are vented and unvented versions, as well as yellow and orange high-vis colors for increased visibility. These helmet models will debut Petzl-exclusive CENTERFIT adjustment for quick-sizing and allows the helmet to be perfectly centered on the head. A FLIP&FIT system on the headband can fold into the shell for easy storage and transport. Each helmet can be personally modified with an extensive line of accessories using the new EASYCLIP system, which makes adding or removing accessories, like eye and face shields, simple and intuitive.  
Petzl  
www.petzl.com 
Torque Monitoring  
NORD Gear Corporation, a world leader in drive technology solutions, announces the availability of TORQUEPROTECT™, a gearbox torque monitoring system designed for wastewater treatment facilities, power generation plants and other industries that require extreme low-speed, high-torque drives. The NORD TORQUE­PROTECT system provides real-time load monitoring and continuous feedback to give operators complete visibility and control over the entire torque performance process. Unlike traditional spring load monitoring systems that can only provide readings at specified maximum load ratings, TORQUEPROTECT delivers continuous feedback, which allows users to know when loads are trending higher or lower than expected and take corrective action as needed.  
NORD Gear Corporation  
www.nord.com 
Safety Harness 
The Blue Armor H132102 Construction Harness with 3 D-rings features relief
handles to achieve the gravity override position and help reduce the potential hazards of suspension trauma, WebAlert™ inspectable webbing and impact indicators, 5-point adjustments for optimal fit, lightweight hardware and pads, and bright colors for worker visibility on the jobsite. The rear dorsal D-ring is made from high-quality forged alloy steel for strength and durability and the hip D-ring is for positioning applications. The Quick Connect chest buckle and tongue buckle leg straps are simple, fast, easy, and ideal when more than one worker could use the same harness. Built-in relief handles provide immediate relief after a fall arrest, allowing workers to reach a gravity override seated position. WebAlert™ inspectable webbing makes wear and damage visible and obvious, and with multiple impact indicators, makes inspection easier. Lightweight, form-fitting padding with breathable compression interior is designed to protect the wearer and prevent tangling when donning hip D-rings for positioning applications. Includes padded, removable work belt capable of holding tools; quick connect buckles on chest; and tongue buckle leg straps, ideal for when multiple workers use the same harness.  
Werner 
www.wernerco.com 
Impact Wrench 
The Rattlegun is an impact wrench that allows linemen to safely install and remove energized bolted connections using a hot stick on a variety of transmission, distribution and substation connectors to 500 kV. Using battery operation, the Rattlegun works through wireless telemetry via remote control, so the operator can safely control speed and rotation direction from a distance. Access, tighten, and loosen nuts and bolts from the "safe" end of the hot line tool. Rattlegun can be used from a bucket truck, on the pole, or from the ground. It even provides additional safety for enclosure, manholes, and vaults. Using any insulated hot stick with a universal head, linemen can upgrade their capabilities, speed, and ease-of-use for all bolted applications.  
Snakeguns LLC 
https://snakeguns.com  
49-Inch LED Lightbar 
Superior Signals Inc. (SSI) has expanded its LED lightbar inventory to include
the 49-inch series lightbar. The lightbar features LEDs rated to 100,000 hours of use and includes a fully functional traffic arrow. This lightbar is great for a wide variety of applications such as construction machinery, mining machinery, outdoor commercial lighting, farm equipment, emergency lighting, 4x4 off-road vehicles and other heavy equipment. The RLB is equipped with 72 LEDs, power output of 165 watts, 12 volts, and 18 warning/11 traffic arrow flash patterns. This bar also has non-volatile memory recall, which keeps the preferred flash pattern selected even after workers turn off the light. Lightbar is SAE J845 Class I, ECE R65, and CA Title 13 certified and features an incredible 5-year warranty.  
Superior Signals Inc. 
www.superiorsignals.com 
Shielded Cat6A/7 RJ45 Modular Connectors 
Platinum Tools® recently launched the shielded Cat6A/7 RJ45 (8P8C) modular connector (p/n 106240) designed to terminate round solid or stranded, 28–26 AWG, Cat6A/7 network cable. The connector contains 3-prong contacts that hold the wire in place for a reliable connection, and meets and exceeds 10 Gig performance standards. Additional features and specifications include: cable jacket outer diameter size range: 0.224"–0.335" (5.7 mm–8.5 mm); insulation diameter (conductor) size range: 0.037"–0.041" (0.94 mm–1.05 mm); designed for both shielded and unshielded cabling; compatible with CAT7, CAT6A, CAT6E, and CAT6; meets ANSI/EIA/TIA/TAA specifications; round solid and stranded, 28–26 AWG.  
Platinum Tools  
www.platinumtools.com 
Moisture Meter 
Klein Tools' Pinless Moisture Meter enables noninvasive detection of moisture
content in drywall, masonry, hardwood or softwood. It detects moisture content up to 3/4-inch (19 mm) deep, with a bright reverse-contrast display for easy viewing in low light. Audible and visual alarms indicate moisture detection, while nine LED bars provide visual reference of moisture content. Includes a mode button to easily toggle between material types: drywall, masonry, hardwood or softwood; hold, low battery and auto power-off functions. Built to withstand a 6.6-foot (2 m) drop, the device includes moisture meter, 9 V battery and instruction manual. 
Klein Tools 
www.kleintools.com 
Seismic-Certified UPS 
A model of Falcon Electric, Inc.'s long-life, online uninterruptible power supply (UPS) family has met ICC-ES AC-156 seismic shake testing certification requirements to be used in buildings that require this code compliance. The model SG2K-1TG is a 2kVA tower model in Falcon's field-proven UPS product line ranging from 700VA to 40kVA. Tested and designed with highly reliable components and materials, the SG2K-1TG assures reliable operation and a long service life. Key features include: ICC-ES AC-156 certified bracket kit; UL 1778, cUL; online topology; precise voltage regulation: ±2% (whether on utility or battery power); environmental protection and relay cards; and remote UPS management. 
Falcon Electric Inc. 
www.falconups.com 
Hydraulic Pumps  
Enerpac, a global market leader in heavy lifting technology and high-pressure hydraulics, announces E-Pulse™, a new series of durable, high-efficiency
hydraulic pumps that offer superior flow characteristics through innovative motor controls. The Enerpac E-series pumps are available with five valve options. The E-Pulse Pumps feature a new interactive pendant that delivers visual and tactile feedback, programming and diagnostic status to the operator through yellow, green and red LEDs and vibration pulses. A fault code indicator warns operators of any issues related to voltage, temperature, button controls or service conditions. The innovative, IP 67-rated pendant fits into the handle of the pump and is secured via magnet. A high-efficiency, .85 hp direct-drive motor offers a six-piston block design that provides even flow and smooth operation of tools. Models offer a choice of five valves: 3/2 jog, 4/3 jog, 3/2 dump-and-hold, 3/2 dump and 4/2 torque wrench. Flow at rated pressure is 32 in3/min. with a maximum operating pressure of 10,000 PSI. Other features include a 24 V DC power regulator, built-in thermal protection, and 20' control cord on the torque wrench pump and a 10' control cord on the other four pumps. All models come with a convenient cord management system. The pumps feature an IP 54-rated durable aluminum housing enclosing the system components for maximum protection and easy service accessibility. The pre-calibrated, 4-inch gauge torque wrench model comes with an Enerpac Spee-D Coupler™ and features an integrated heat exchanger that effectively cools the pump during operation. 
Enerpac 
www.enerpac.com 
HDD Drilling Systems 
Numa, a leading drilling technology provider, has released a range of HDD Drilling Systems designed for productive and efficient drilling in hard rock and fractured ground formations. Numa's HDD Drilling Systems consist of a variety of HDD components including hammers, bits, side load sonde housings, bent subs, and adaptors which are capable of drilling holes 4" to 7-1/2" (102 mm to 191 mm) in diameter.  Some of the many benefits Numa touts for the HDD hammer line include: improved steerability, fast penetration rate, simplified field maintenance, reduced air requirements, and lower overall cost per foot. With deep experience in rock drilling, Numa purposely designed its HDD hammers to drill longer in difficult rock conditions. Furthermore, a single bore design allows for a maximum bore diameter in conjunction with providing optimum life against abrasion. The full line of Numa's HDD Drilling Systems include: HDD 35 for drilling holes 3-7/8" to 4" (98 mm-102 mm) in diameter; HDD 40 for drilling holes 4-3/4" to 5" (121 mm-127 mm) in diameter; HDD 50 for drilling holes 5-3/4" to 6-1/8" (146 mm-156 mm) in diameter; and HDD 60 for drilling  holes 7" to 7-1/2" (178 mm-191 mm) in diameter. 
Numa
www.numahammers.com
Pit Launched Directional Drilling 
The pit launched, mini-directional Grundopit is ideal for installing water services, electrical conduit, gas services, etc. in tight working conditions, over difficult
runs. Only 54 inches long, 43 inches wide and 57 inches tall, the Grundopit delivers 13,489 lbf of thrust and pulling force and 553 ft. lbs. of torque with bore length up to 150 feet. Four hydraulically operated telescopic bracing supports anchor the Grundopit, allowing for perfect alignment and maximum thrust and pull back. The Grundopit is an ideal entry level system for gas utilities, cable industries or as a supplement to larger units. The Grundopit is easy to use and highly portable. Components include a two-part bore rig, patented drill stem plug in, 30 drill stems, bore head with angled steering surface, backreamer and swivel coupling, hose package, water tank and pump, and power pack. The complete unit can be transported in a standard pickup truck and operated by a minimal crew. 
TT Technologies 
www.tttechnologies.com 
Product Catalog 
CBS ArcSafe®, a leading manufacturer of remote racking and switching solutions for low- and medium-voltage switchgear, has released a product catalog showcasing more than 180 new and award-winning devices. Most CBS ArcSafe products allow technicians to remotely operate electrical equipment up to 300 feet outside the arc-flash hazard zone. The new, free catalog features CBS ArcSafe's extensive inventory, including: RRS-1, universal remote racking system used to remove and install low- and medium-voltage drawout circuit breakers; and RSA, remote switch actuator designed to remotely open, close, or trip various styles and types of electrical equipment. Strong magnets eliminate need to modify switchgear. 
CBS ArcSafe  
www.cbsarcsafe.com 
Data Cable Tester 
Klein Tools' new LAN Explorer™ Data Cable Tester (Cat. No. VDV526-100) tests voice and data cables for miswires, open faults, short faults and shield
status. The product augments Klein Tools' existing Voice-Data-Video product line and features pocket-sized, compact designs for easy, all-day carrying. Other features include: single button testing of RJ11, RJ12 and RJ45 terminated voice and data cables; tests for CAT3, CAT5e and CAT6/6A cables; fast LED responses that indicate cable status (Pass, Miswire, Open-Fault, Short-Fault and Shield); test remote that stores securely in tester body; compact tester that easily fits in pocket for greater accessibility; auto power-off that conserves battery life; and low battery indicator; includes one 9 V battery. 
Klein Tools 
www.kleintools.com 
Vertical Cable Management Options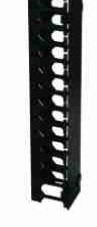 Video Mount Products, a leading provider of mounting solutions for the security, commercial, CI, residential, and pro audio/video markets, is proud to announce that its 27U and 42U cable management options for its popular floor rack enclosures are now available. The company's ERENVCM-27 and ERENVCM-42 help keep all your wire bundles organized and sorted as they feed into your rack equipment. Made out of durable ABS and steel with a removable front plate for easier mounting of cables. The 27U ERENVCM-27 mounts into VMP's EREN-27, EREN-27E, and EREN-27E1K equipment rack enclosures, while the 42U ERENVCM-42 mounts into VMP's EREN-42E and EREN-42E1K equipment rack enclosures. 
Video Mount Products 
www.videomount.com 
Precision Crimper 
Jonard Tools® announces the new CMP-1226 Military Grade Precision Crimper. Designed for use with the company's CMP-3 (M22520/1-02) turret head and most other military-grade turret heads, this precision crimping tool is
perfect for crimping front release connector contact pins onto 12-26 AWG wire. The CMP-1226 - M22520/1-01 Military Grade Precision Crimper creates 4-indent, 8-impression crimps, which assure maximum tensile strength; 8 position selector knob allows you to control the crimp depth with ease; smooth precision ratchet ensures the same accurate crimps every time. An instruction manual is included for installation of turrets and crimping instructions, while rugged steel frame construction with rubber cushion grips provides operator comfort. 
Jonard Tools 
www.jonard.com 
Custom Enclosures 
Robinson Custom Enclosures provides customers with comprehensive turnkey solutions for even the most complex structural and acoustic projects or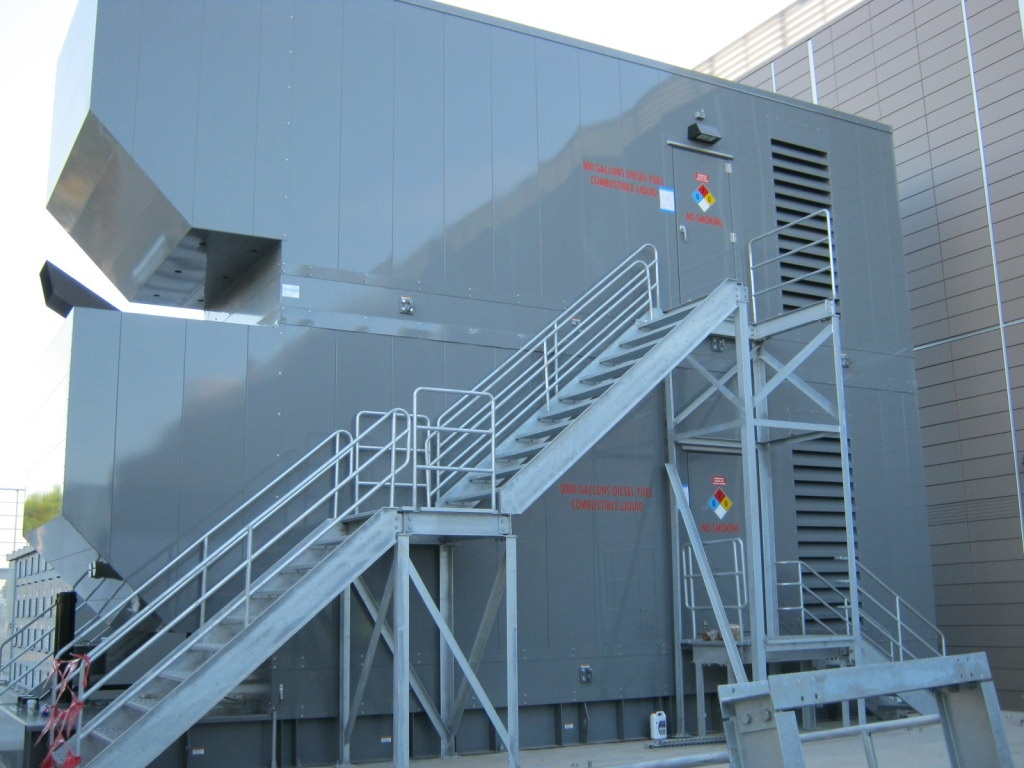 specifications. The company handles all facets of the project in-house, from mechanical and electrical engineering to fabrication and packaging, which controls quality, lead times, and your bottom line.  No project is too big or too complex.  
Robinson Custom Enclosures 
www.robinsonenclosures.com