High-Voltage Glove Protectors
The Hi-Grip Xtreme arc-rated and cut-resistant dielectric glove protectors from Hi-Line Utility Supply allow linemen to improve both safety and their grip. They are available in 12-in. and 14-in. The new fall lineup is Arc Rated to ASTM F2675 / F2675M-19 standards: Up to 28 cal/cm². Also, the entire glove is ANSI cu-resistance Level 2. It features an upgraded and improved thumb design, for even greater dexterity along with secure straps upgraded to reinforced leather for enhanced durability. A new mitten-style is now available and so are new half sizes in 14-in. standard protectors.
Hi-Line Utility Supply
www.hilineco.com
Streamline Tool
The newly developed IL-ND streamline tool from Huskie Tools, a Spartaco company, was designed as an upgrade to the ECO-EZ tool, giving the user a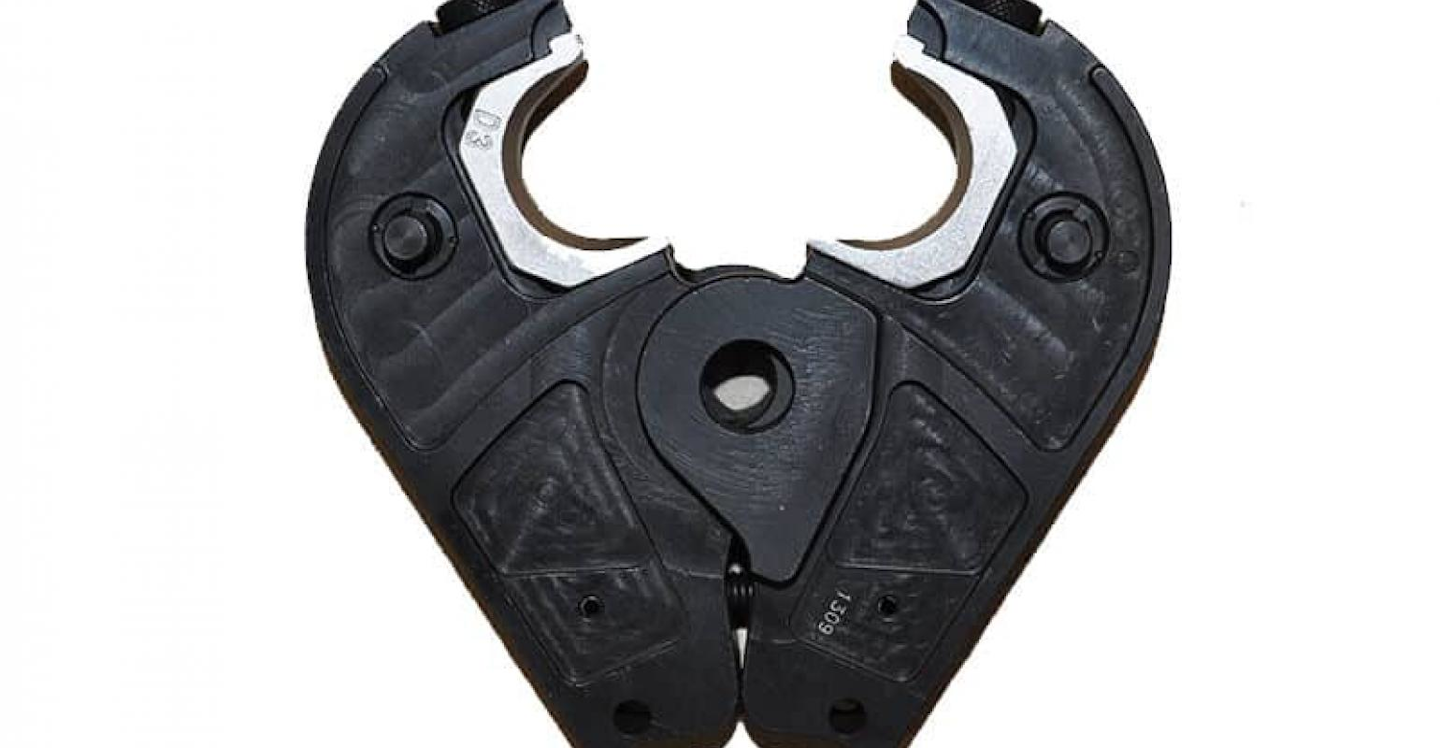 more robust product with a true three-year life cycle. The design implementations used in this new series include enhancements to the hydraulic system, a more robust heavy-duty motor similar to the "SL" tool as well as a re-designed compression head that uses less hydraulic force while delivering a 6-ton output compression force. Huskie Tools has also added a rubber over-mold to the housing that will allow the operator better tool control with the non-slip grip, as well as an updated aesthetic look. Tool offers more control, uses less hydraulic force
Huskie Tools
www.spartacogroup.com
Crimper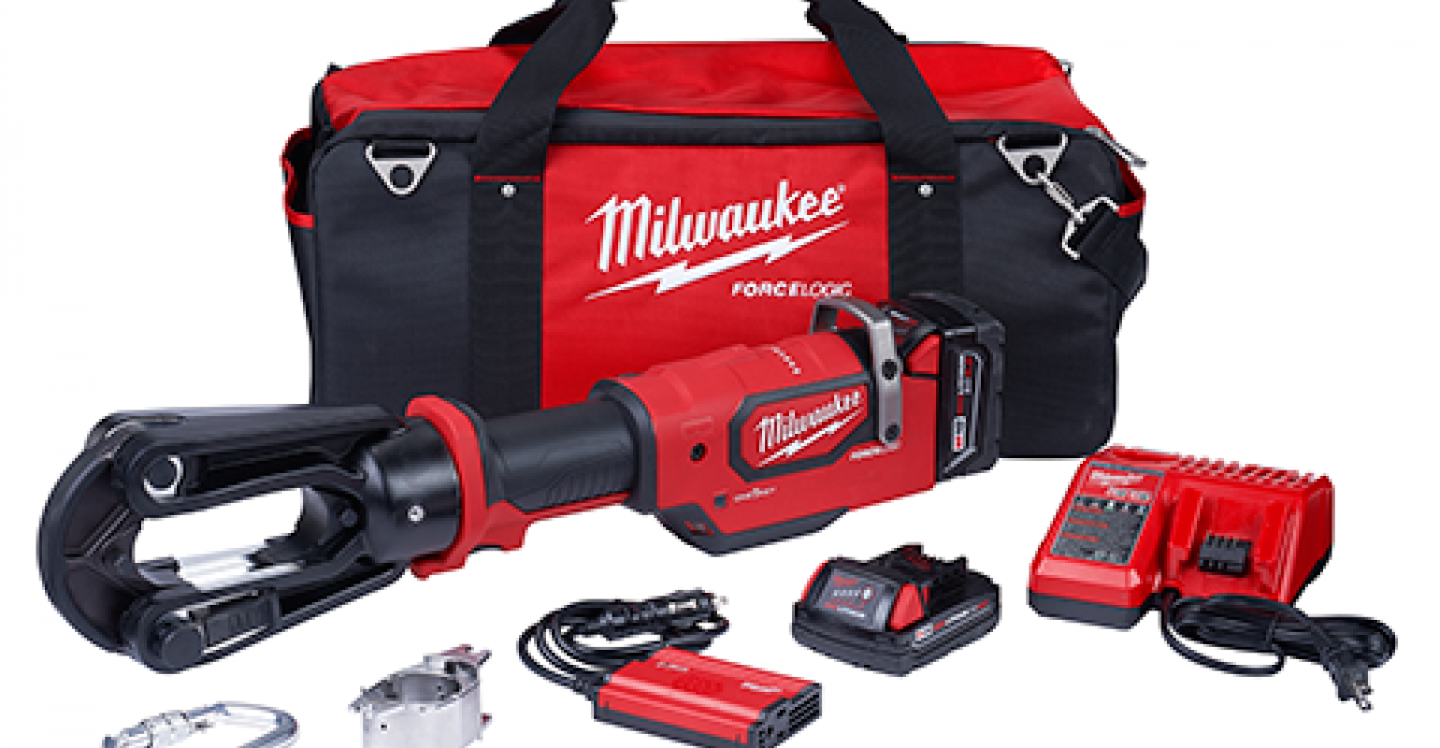 Milwaukee Tool enhances productivity during large wire compression by providing the easiest way to crimp with the M18 FORCE LOGIC 15T Crimper. The lightest 15T crimper on the market, the new tool helps reduce muscle effort through a unique in-line design and centered grip for one-handed use. These features pair with the tool's 350-degree rotating head for the easiest alignment. The tool is also fully compatible with all industry-standard P-Dies and P-to-U Die Adapters, enabling users to utilize the dies they already have. Featuring Predictive Force Monitoring (PFM), an adaptive pressure control system, the tool constantly measures force output delivering consistent speed that won't bog down on larger connectors. A green LED indicator light provides users instant pressure verification to ensure they've achieved the correct pressure every time. Pre-crimp battery check automatically ensures there's enough battery charge to fully complete each crimp and not get stuck on a connector, a common occurrence with competitive units.
Milwaukee Tool
www.milwaukeetool.com
Flame-Resistant and
Arc-Rated Apparel
Lakeland Industries Inc. unveiled a new line of mid-weight and high visibility FR/AR apparel for electrical utility linemen. Lakeland's new mid-weight and high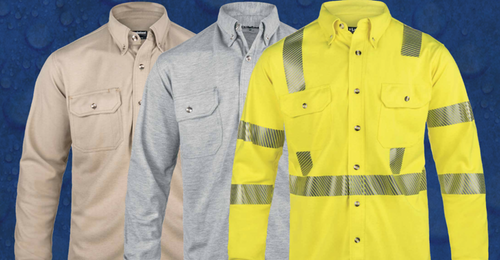 visibility line of FR/AR apparel enhances the company's current moisture management layering system. The products feature an exceptional athletic fit with high-performance FR attributes, breathability and moisture-wicking technology, multi-weight fabrics for optimal layering effectiveness, incredible stretch, and superior comfort. Lakeland's high-performance FR/AR fabrics feature inherent moisture management technology with the optimal blend that moves moisture faster - increasing drying time for garments.
Lakeland Industries Inc.
www.lakeland.com
Rigging Blocks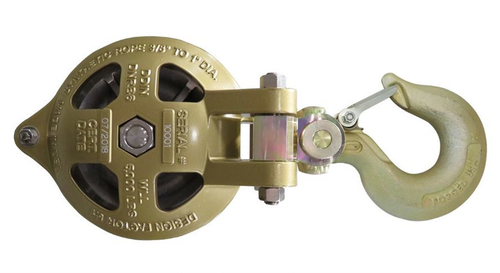 Tallman Equipment's DDIN DNRB-6 Rigging Block sets a new standard for rigging blocks. This block's double-raced bearings and precision machined parts reduce side-to-side play and with a working load limit (WLL) of 5,000 lbs. (at a 5:1 design factor), this block is ASME B30 compliant. Each block is proof tested and serialized for traceability. Made in the USA.
Tallman Equipment
www.tallmanequipment.com
Drill Bucket
Terex Utilities announces a new Spin Bottom Drill Bucket for use with digger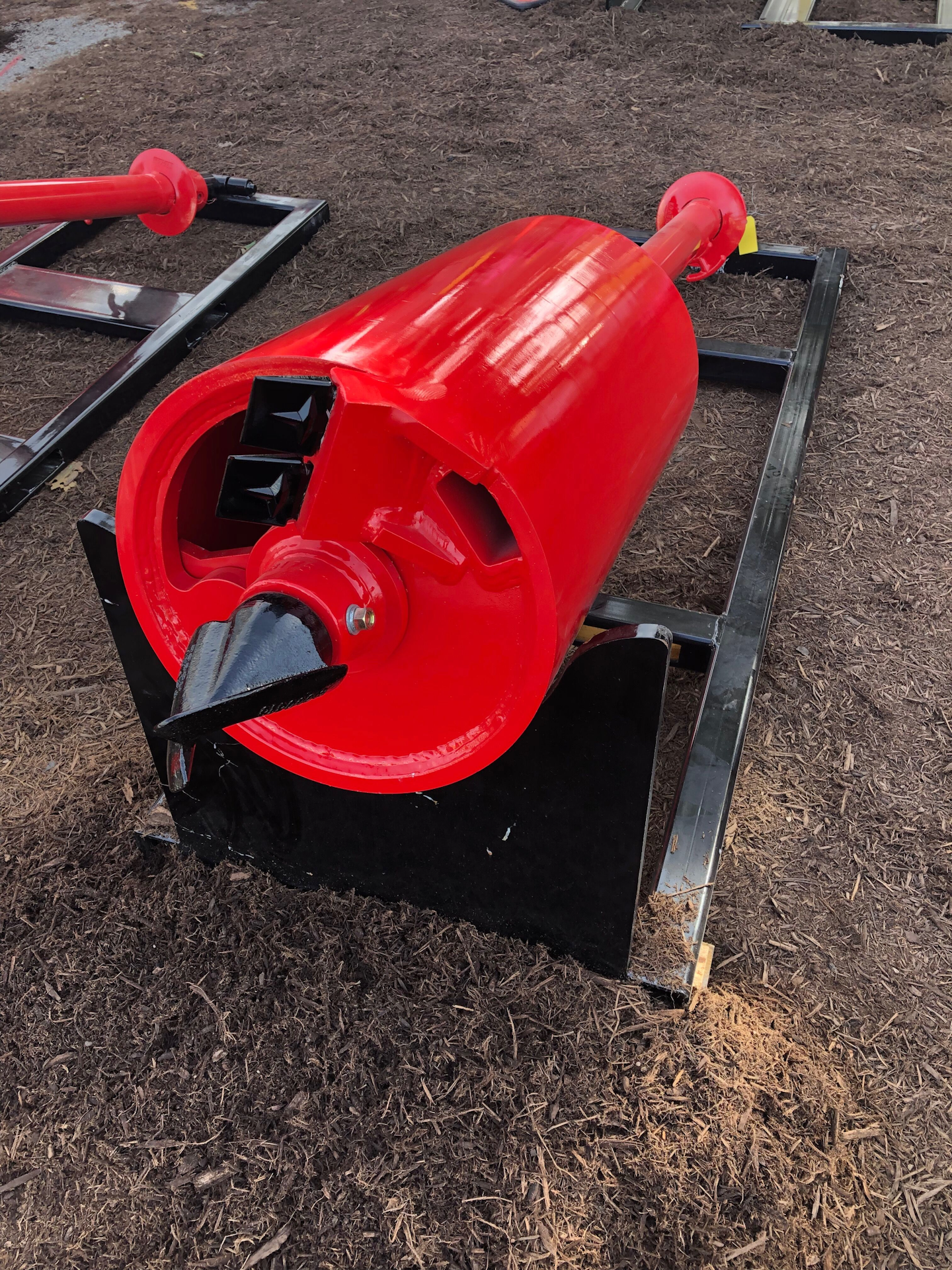 derricks. It is designed to improve productivity when drilling in unstable ground conditions, such as wet or sandy environments. As the tool drills into the ground, barrel teeth cut through the material while the bucket captures it, allowing the operator to dump the material outside of the hole. The spin bottom is simple to control with forward and reverse motions to open and close the tool. Additional sizes up to 36" diameter are available. The tool features 5/8" wall thickness, 30" barrel length, and 104" overall length. Dirt teeth and pilot bit are standard. Hex hub options include 2", 2.5", and 2.63".
Terex Utilities
www.terex.com
Fiber-Optic Cable System
AFL's SkyWrap offers access to problematic sites, the ability to us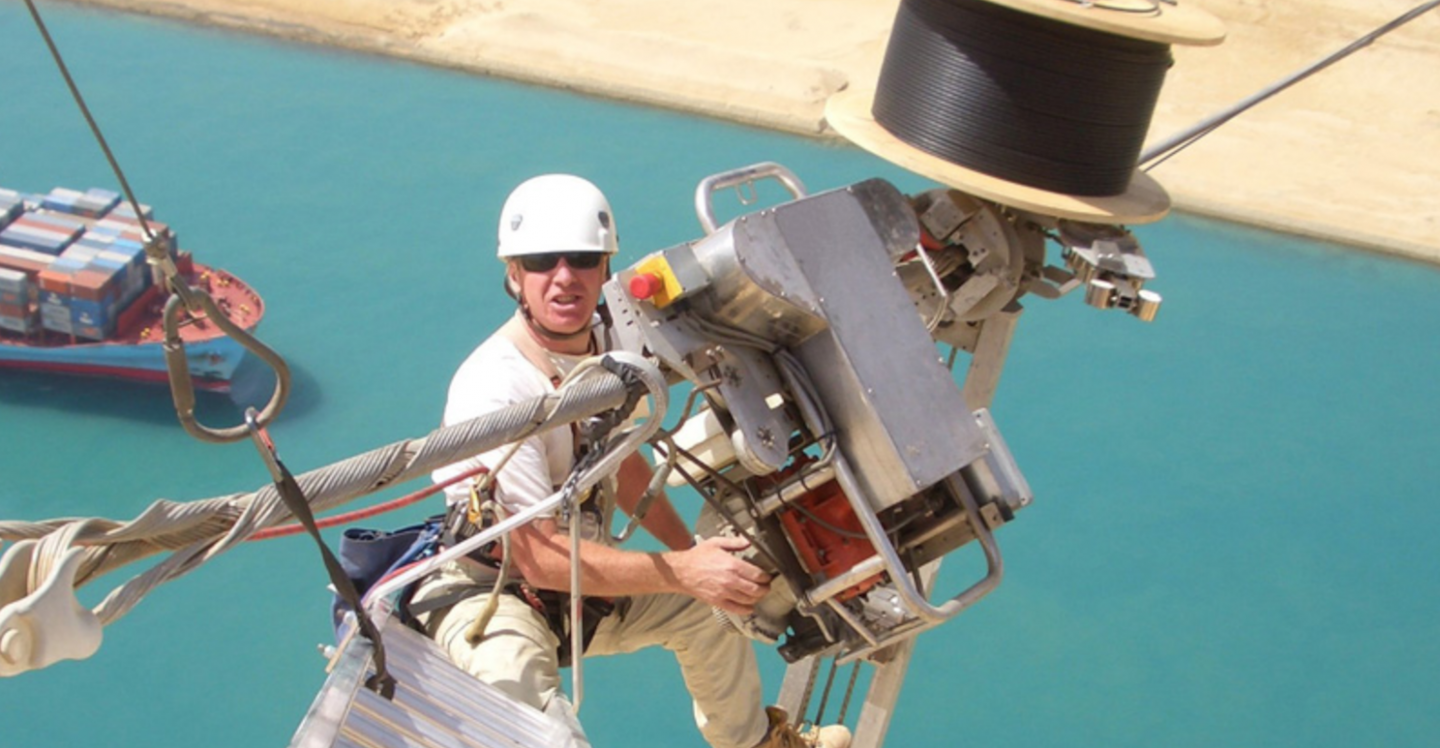 e a small installation crew and quick completion when installing fiber-optic cable on existing ground wires or phase conductors. In certain locations, it may be challenging for linemen to access an overhead line. By using the retrofit product, however, they can install a fiber-optic cable on overhead lines quickly and cost effectively, according to the company. The small cable imposes minimal additional load on the overhead line conductors, poles and towers, which allows utilities to increase network fiber capacity with minimum disruption to electricity supply services.
AFL
www.aflglobal.com
Reel Handler
Eagle Line Tools' Reel Handler (RH) is a convenient way to transport, lift, and pay out many types of reels for the electrical, telecommunication, and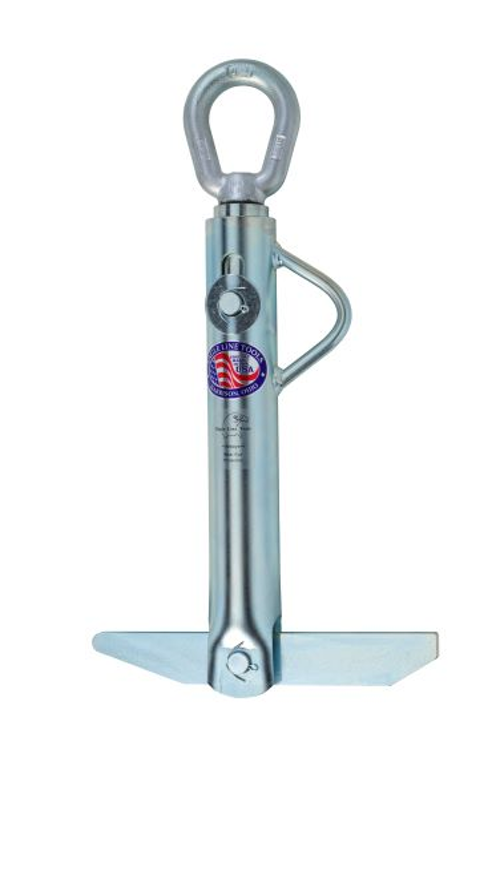 underground construction industry. The RH is easily utilized by placing the reel in a horizontal position, inserting the RH lift and then rotating. It is ideal for moving reels for onsite projects as well as warehouse needs. The RH-20 has 2000lb capacity with an arbor size of 2"-4". RH-40 has 4000lb capacity with an arbor size of 3"-6". Replacement parts are available. Made in the USA.
Eagle Line Tools
www.eaglelinetools.com
All-Terrain Tree Trimmer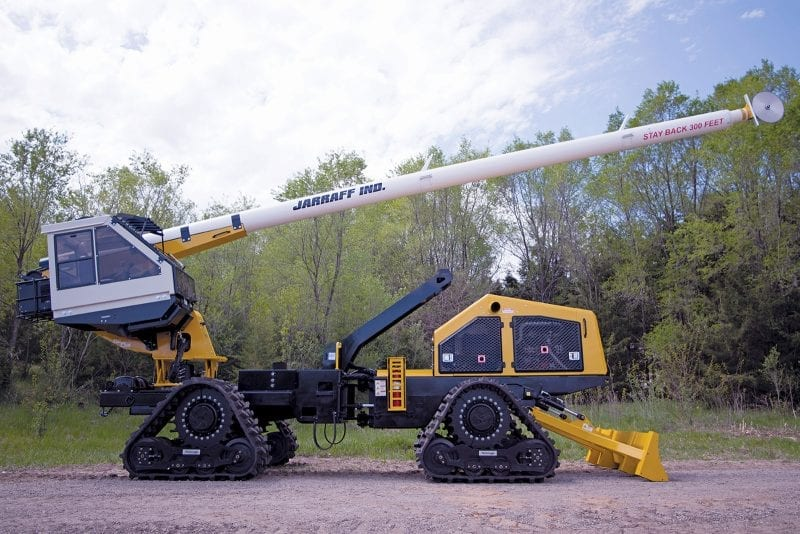 Jarraff Industries has unveiled a new version of its All-Terrain Tree Trimmer. The new Quad Track Jarraff features a four quad track undercarriage, an industry exclusive feature. The new quad track configuration provides an option that users in the ROW Management industry have not seen before. The quad track design provides low ground pressure and excellent traction, as well as roadability and maneuverability in a single machine. In addition to the extreme mobility, the new Jarraff features all of the latest upgrades that existing Jarraff models offer including a patent pending rotating saw head design that allows the operator to rotate the blade assembly 180 degrees, another industry exclusive.
Jarraff Industries
www.jarraff.com
Arc-Resistant Glove
FR Ground Glove Lined with Kevlar® from Youngstown-is designed to provide total hand protection and lasting durability. The top selling Ground Glove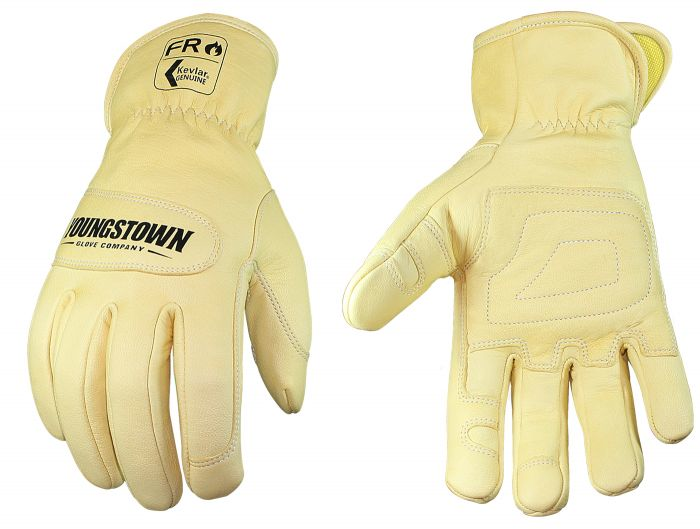 model is now lined every inch of the glove with 100 percent Kevlar® fiber by DuPont™. This combination not only offers cut and puncture resistance, but it also makes the glove flame resistant and increases the arc rating. The Kevlar® fiber is attached directly to the leather to ensure there is no "sliding liner" feel or bunching. The palm, fingers, and saddle are all reinforced with a second layer of leather to greatly enhance the durability of the glove. This highly protective glove is ideal for a wide range of applications and working environments as it is flame resistant, heat resistant, arc rated, cut resistant, and puncture resistant.
Youngstown
www.ytgloves.com
Safety Boots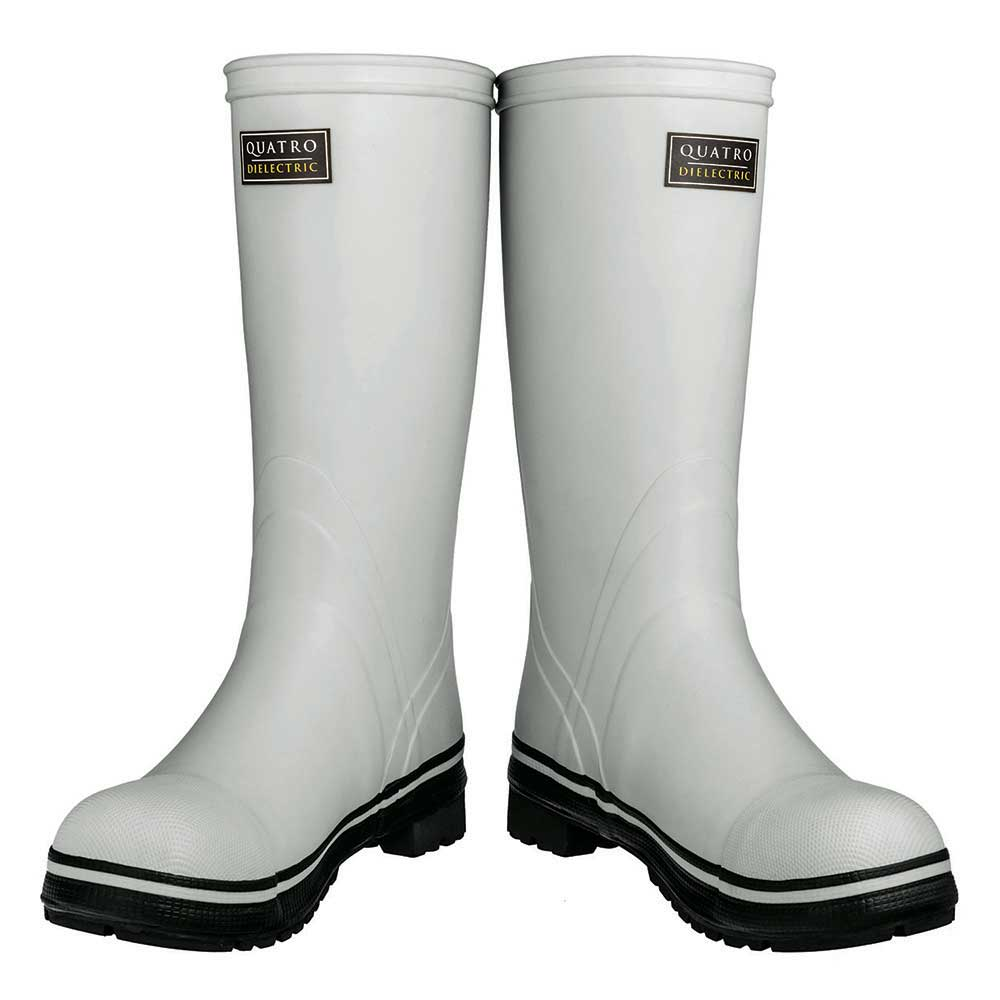 Step beyond EH footwear with Skellerup's ASTM F1117 20 kVA Protection Quatro® Dielectric 100 percent waterproof hand-laid premium rubber Safety Boots. Ergonomic design prevents heel slip. Wide fitting ComfortForm™ steel toe cap. Removable Quatro Comfort System Innersole. The boots are arc flash tested, and are rugged, reliable, remarkable. 
Skellerup
www.quatrodielectricfootwear.com
Vehicle Console
Havis now offers a vehicle specific wide style console for 2017-2018 Ford F-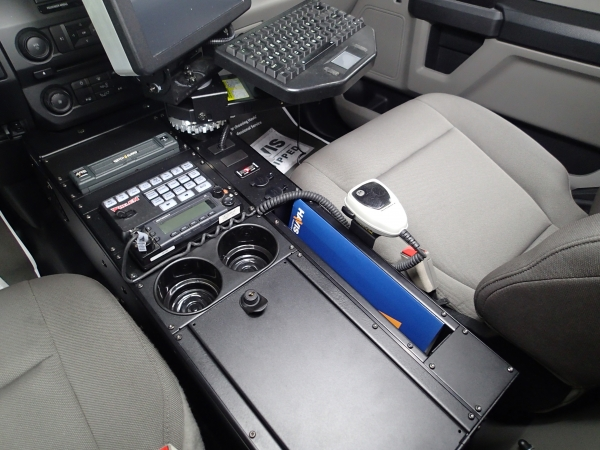 250, 350, 450 XL and XLT Super Duty, F-450 and 550 cab chassis, 2015-2018 Ford F-150 XL and XLT pickup. 30" L x 12.5" W accommodates several job critical accessories. The angled console cleanly fits between the bucket seats and the dash contour for a custom look in your vehicle and has heavy gauge steel, welded construction for heavy duty use and durability. Provisions for internal or external side mount poles and side panels with perforations to allow for equipment cooling as well as internal speaker mounting.
Havis
www.havis.com
Remote Switching Device
CBS ArcSafe® now offers the Chicken Switch® brand of remote switching devices. The Chicken Switch product line adds lightweight, highly compact, and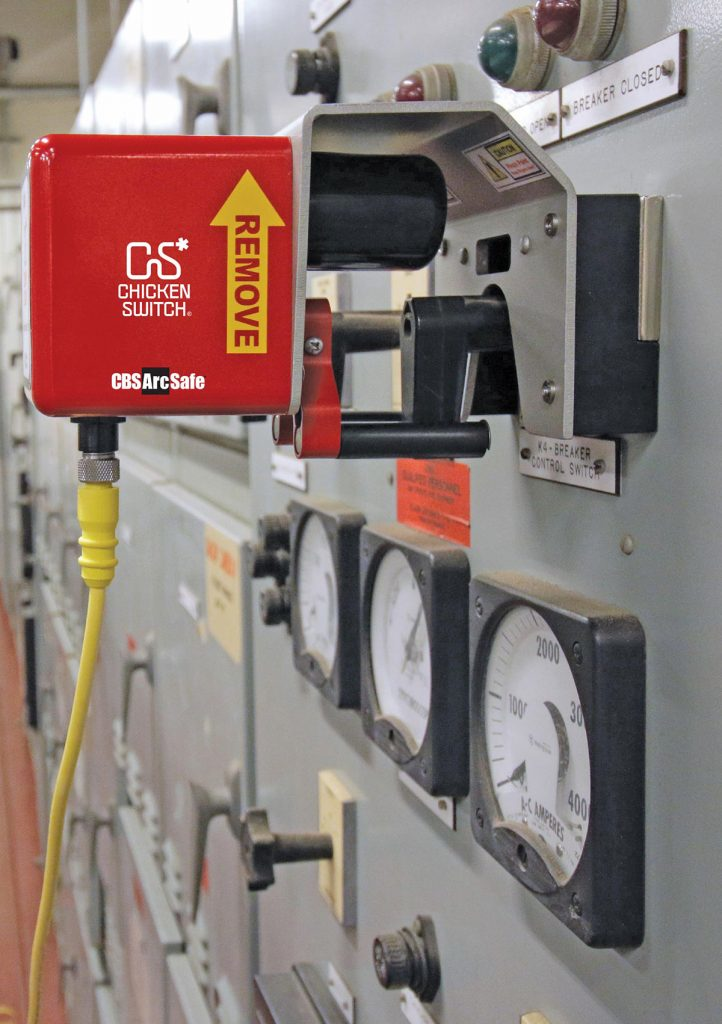 user-friendly remote switch kits for select low-voltage electrically operated control switches and circuit breakers. Chicken Switch products are battery operated (24 V DC) which eliminates the need for external power sources.
CBS ArcSafe
www.cbsarcsafe.com
Drill Rig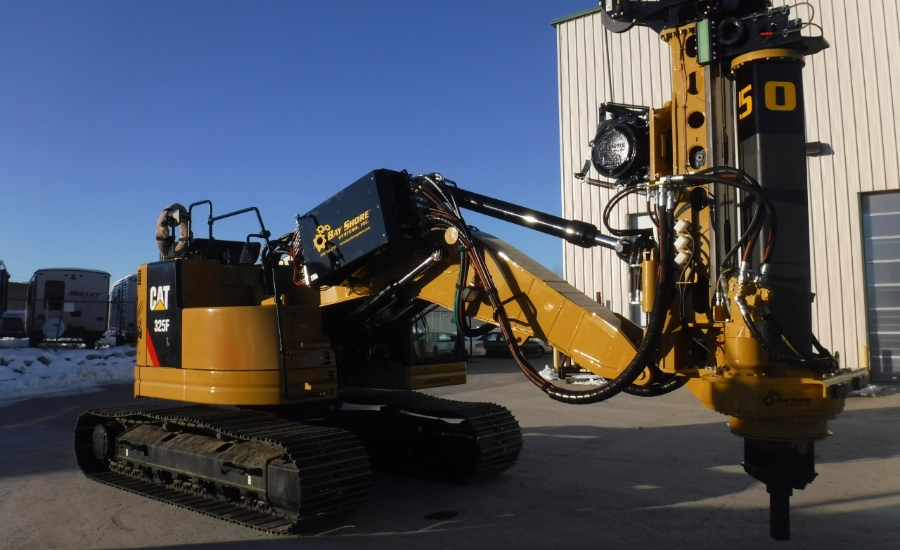 Bay Shore Systems' TR50 features 50,000 foot-pounds of rotary torque and can be mounted on as small as a 16-ton excavator, resulting in a transport load of just 60,000 pounds, and only 8-feet, 6-inches wide. What sets the TR50 apart from other drills is its ability to have a six-element square bar set. Also available is the sectional mast, which allows you to drill up to 45 feet with an attachment height of only 12 feet, 11 inches.
Bay Shore Systems
www.bayshoresystems.com
Tape Measure
Klein Tools introduces five new tough blade tape measures to deliver more performance and durability on the job. New blade design offers a competitive 13-foot standout on a wide, tough, and durable blade that delivers a longer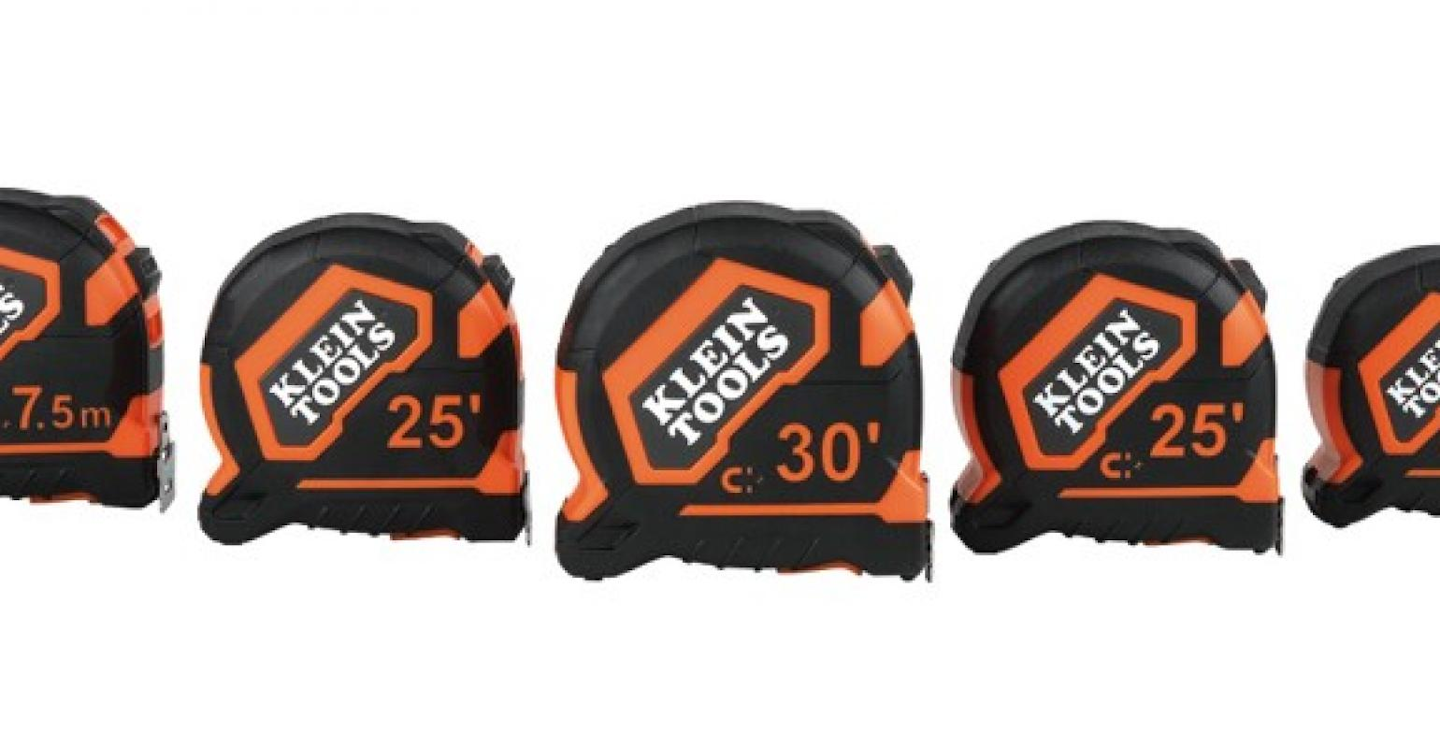 blade life than previous models. A heavy-duty, tough, durable nylon-coating protects blade printing. The impact-resistant housing is over-molded with a soft-touch finish for excellent grip and stands up to jobsite demands. Also included is a metal belt-clip that securely holds tape measure to belts, pockets, or pouches.
Klein Tools
www.kleintools.com
Protection Software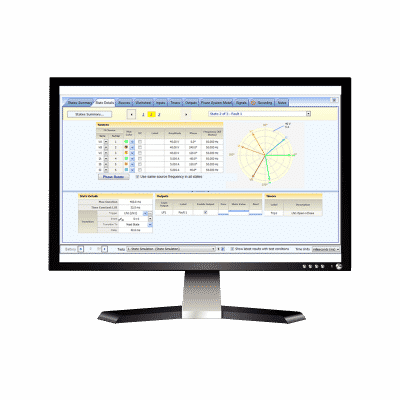 Doble Engineering Co., a subsidiary of ESCO Technologies Inc., released the newest version of its protection testing software: Protection Suite v5. With new test functions and increased automation, the fifth version offers protection testing professionals an expanded toolset designed to streamline the technical and administrative parts of their work. Protection Suite v5 reflects direct user feedback obtained through support channels and Doble's worldwide annual protection conferences. The v5 release expands modern testing with Doble's F6150 power system simulators while assisting users through the steps of their work processes.
Doble Engineering Co.
www.doble.com
Power Analyzer
Vitrek, a provider of high-voltage test and measurement equipment,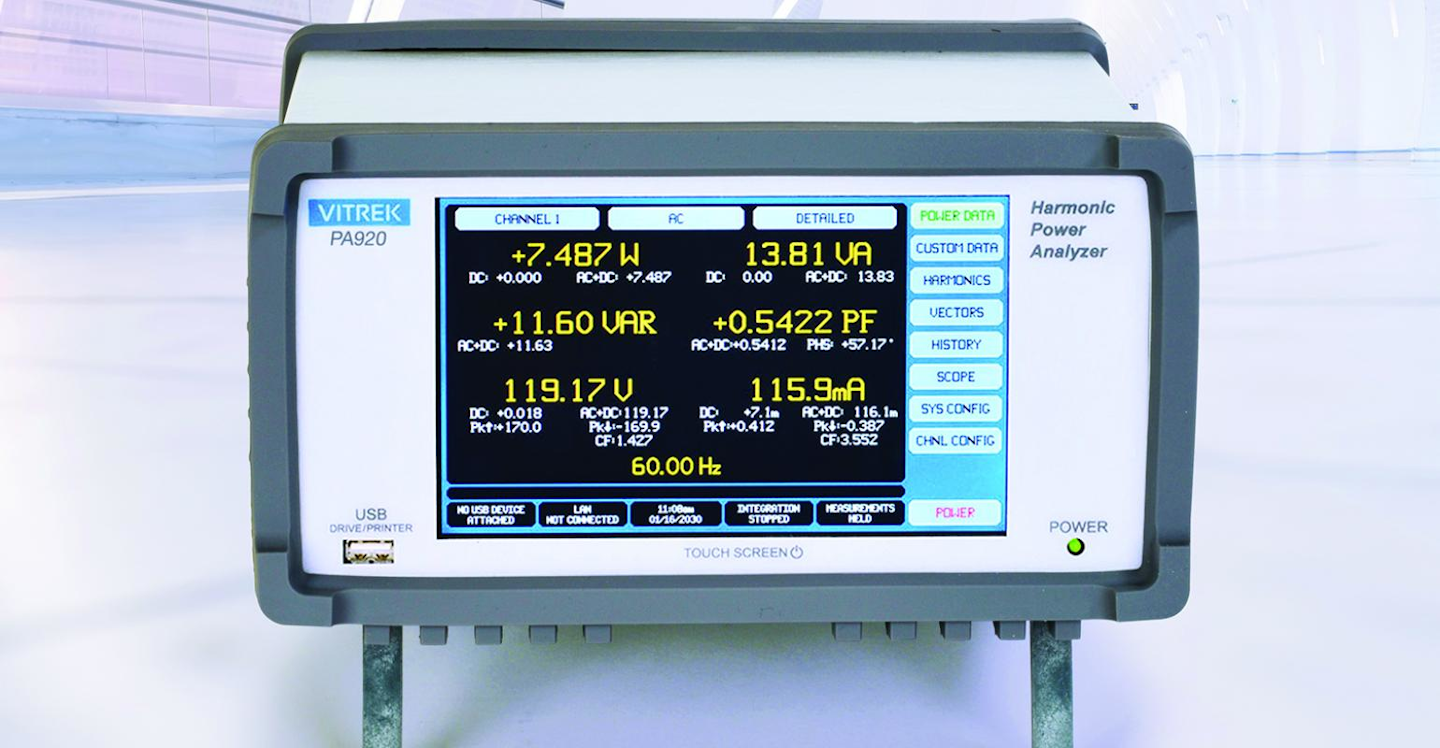 introduces the PA920 Series Ultra High Accuracy Power Analyzer. The PA920 sets the new standard for accuracy (0.024 percent of reading) in the graphical power analyzers market. It integrates an ultra-high-accuracy, wideband waveform digitizer with advanced computational capability, a large high-resolution display and a full-color touchscreen user interface. The multi-channel PA920 offers 0.024 percent power measurement accuracy for all channels (1-4 channel cards available per unit), VPA architecture, 100 full-precision readings per second and measurement bandwidths sufficient to handle 5 MHz signals — all at a cost far lower than less capable, competitive models. The unit's intuitive touchscreen operation — with built-in data history, scope mode and waveform zoom — allows users to explore many aspects of power measurement in greater detail than traditional power analyzers.
Vitrek
www.vitrek.com
Cable Slitter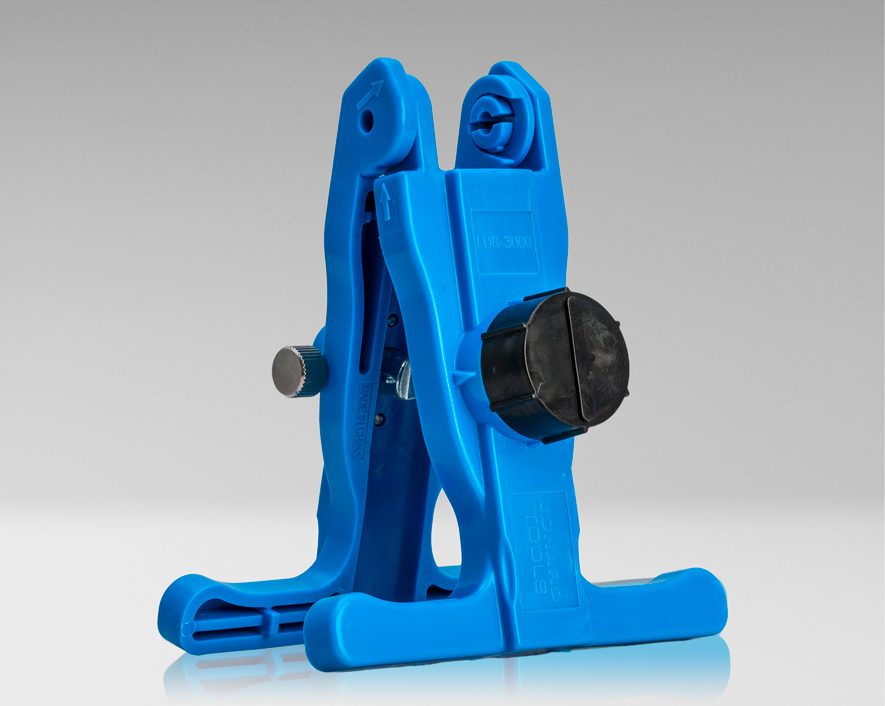 The Jonard Tools FOR-3000 Round Cable Slitter is designed to easily and safely open round fiber optic cable jackets from 9 mm to 19 mm in diameter. It is ideal for any FTTH or maintenance technician that needs to work with round fiber-optic cables, whether mid-span or end-run. The round slitter has the ability to slit and ring all in one tool and works on light armored cables also.
Jonard Tools
www.jonard.com
Mulching Tractor
Fecon introduces the Tier-4 Stage-5 compliant FTX200 Mulching Tractor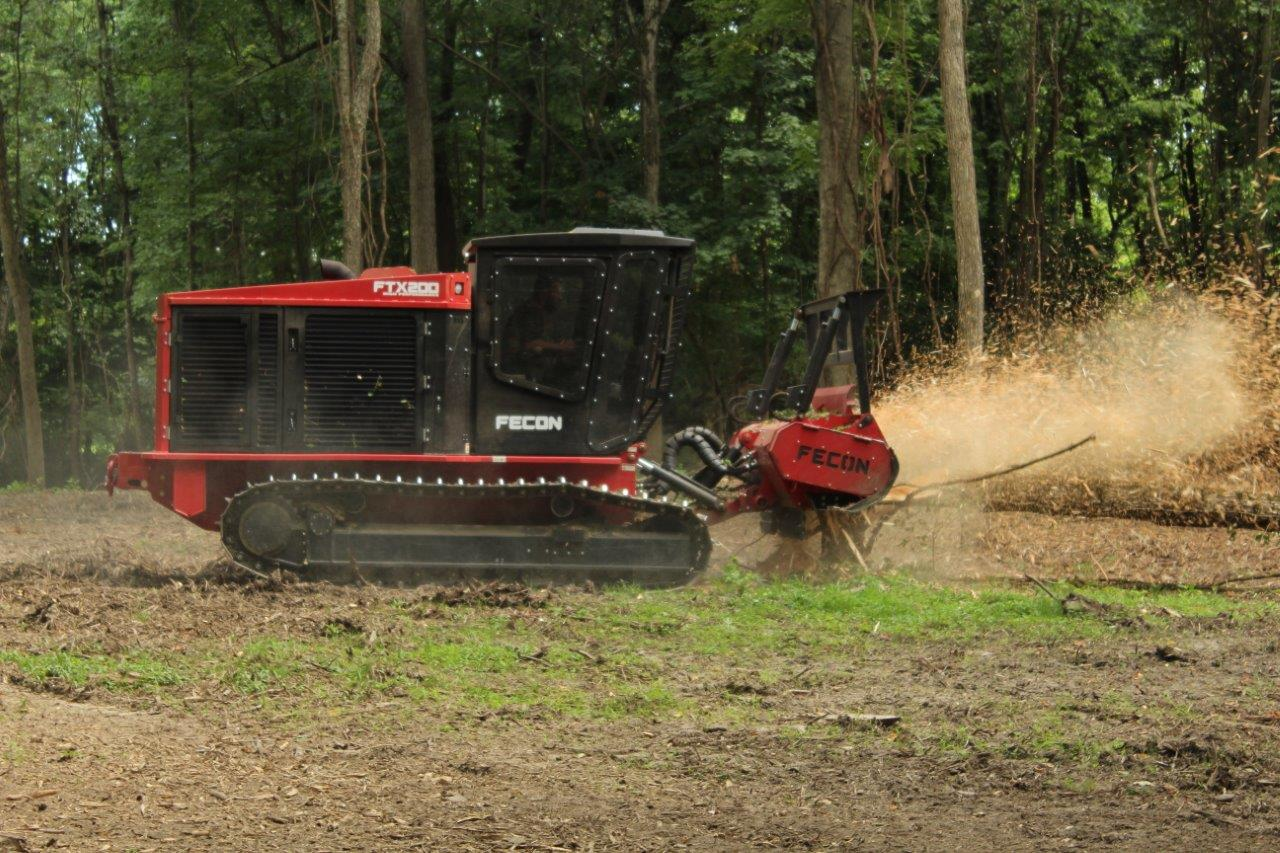 which includes the Fecon Power Management System for unrivaled power and performance in the 200HP class. The newest addition to their family of Forestry Mulchers is designed from the ground up, with design influence from the very popular FTX600, giving it big tractor features in a more compact package. This low-ground pressure (4.2 psi) tractor features an oscillating undercarriage with 20" track shoes, providing balanced traction and impressive handling on all ground conditions. A spacious cab features a panoramic view, air suspension and a heated seat for operator comfort. A larger touchscreen IQAN display, a large rear-view camera display mounted in line-of-sight on the front grid window, and keyless ignition with security, are provided for performance and control. With a unique combination of power, durability, size, and production capability, the Fecon FTX200 is ideal for projects in R.O. W., urban interface, and land improvement or development.
Fecon
www.fecon.com
Distribution Block
BURNDY®, a leading manufacturer and provider of compression connector solutions to the industrial, energy, construction, telecommunications,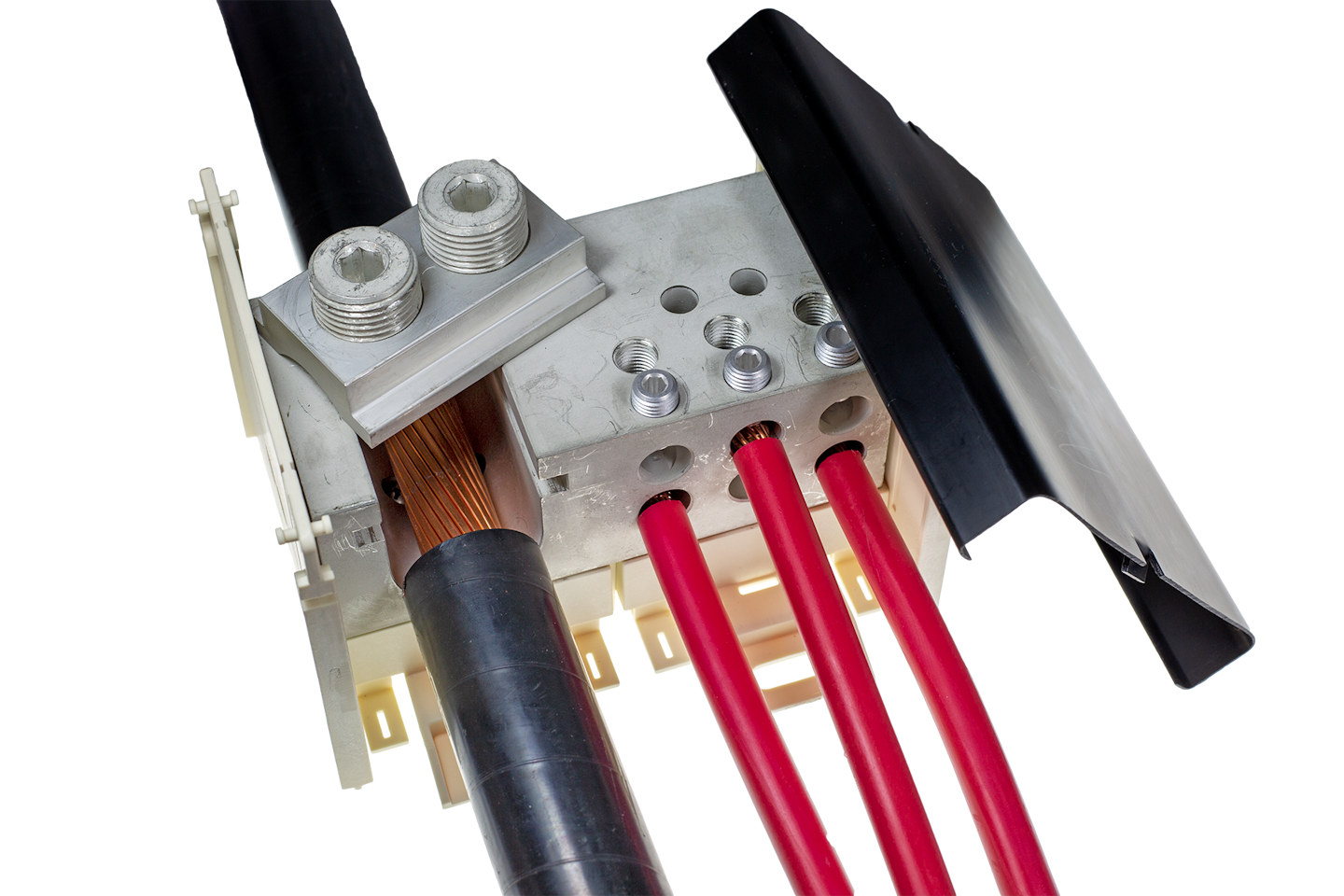 petrochemical, data center, and transportation industries, announces the newest addition to its VERSIPOLE™ Configurable Series Power Distribution Blocks. The new Lay-In Series offers continuous primary run conductor up to 1111 DLO Flex and tap configurations from two (2) to twelve (12) conductors, providing the largest UL Listed selection of Lay-in power distribution blocks in the marketplace today.
BURNDY®
www.BURNDY.com
Reel Handling Machine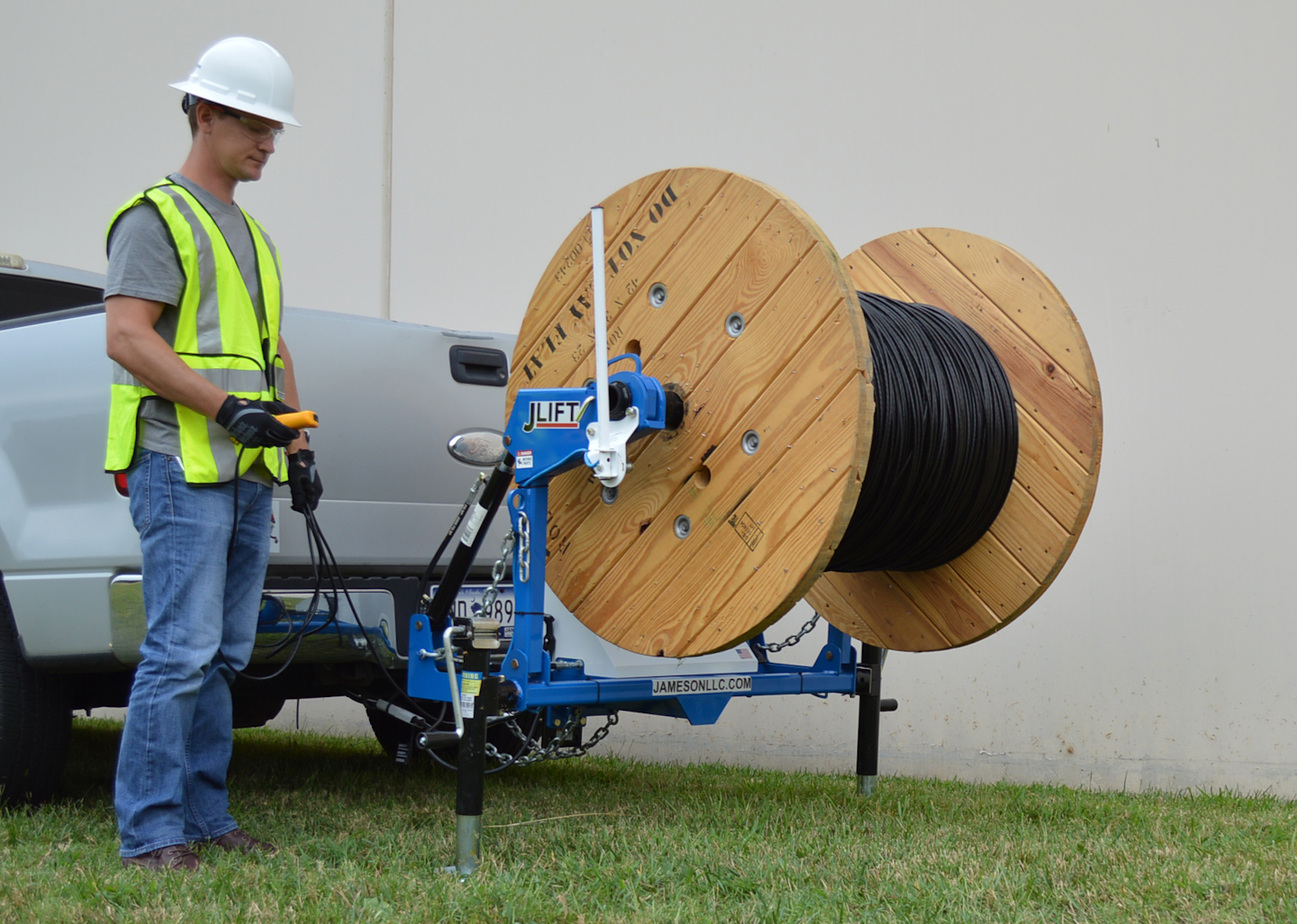 Designed by professional cable installers frustrated by trailer limitations, the J-Lift targeted problems they encountered in their work. Jameson created a hitch-mounted hydraulic-powered reel handling machine that could be operated by one man at the push of a button plus it made their job safer and easier. J-Lift mounts to the vehicle hitch receiver or pintle plate and is hard-wired to the vehicle battery. A remote control operates the hydraulic pump to raise and lower the lifting arms, enabling one person to load, unload and transport spools of material as large as 48" in diameter and weighing up to 1,000 lbs. The hydraulic cylinders are dual action and dual load-holding to raise and lower at equal rates, regardless of load. Dual action cylinders are especially stable in sub-freezing temperatures. A light kit is included that features pivoting LED masts that connect to vehicle trailer lights for fully functioning taillights, brake lights and turn signals.
Jameson
www.spartacogroup.com
Vehicle Spotlight
KH Industries is proud to announce the release of the new NightRay LR vehicle mounted spotlight line which is replacing the NightRay 2 product line.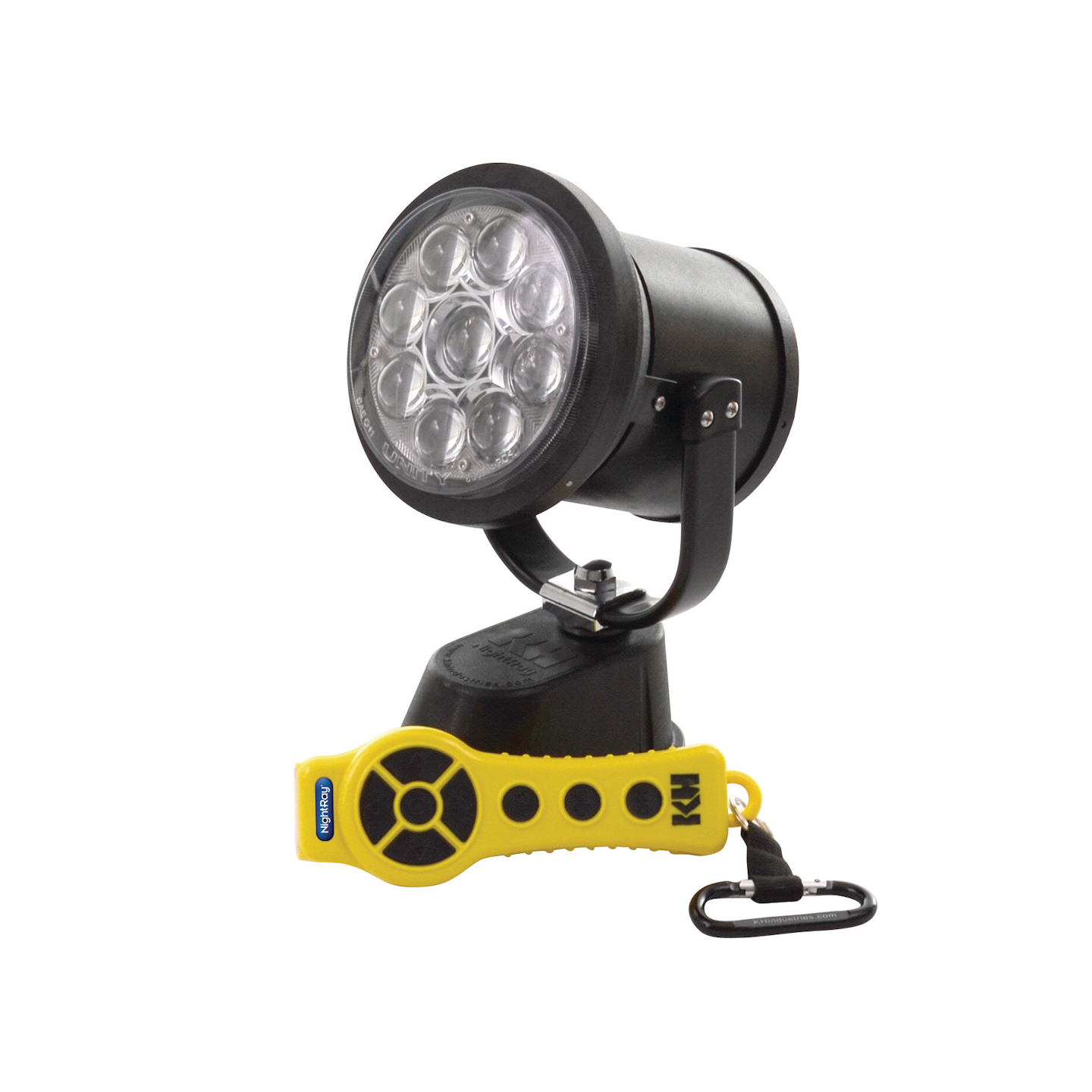 Though it has the same, professional grade, durable design on the outside, the new NightRay LR has been upgraded with state-of-the-art technology internally. The new product line features a long-range remote controller for extended communication as well as additional features. The new NightRay LR controller uses the latest low energy wireless networking technology to communicate up to 200' in the line of sight. This longer range surpasses other vehicle mounted spotlights on the market and allows for more efficient and effective control by the operators. Additionally, the on-board solid-state accelerometer allows the wireless remote to provide convenient control for users. It's designed with intuitive tilt & roll control, allowing operators to direct the light by a tilt of the remote and a twist of the wrist.
KH Industries
www.khindustries.com