New Products Showcase
Jun 17th, 2014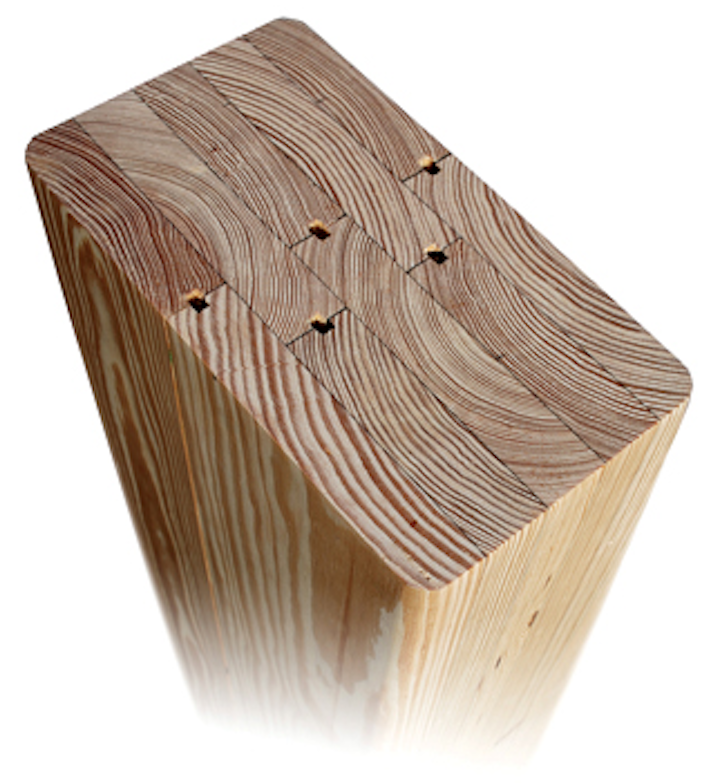 Glu-lam Manufacturing Process Extends Laminated Wood Pole Life
Laminated Wood Systems Inc. (LWS) has developed a new, patent-pending, glu-lam manufacturing process called PentaTrate. The PentaTrate design features a grooved, un-glued edge joint on multiple-layup E-LAM laminated wood poles. The PentaTrate groove runs the entire length of the pole on the inner edge joints, allowing for full-length penetration of preservative during the pressure treating process.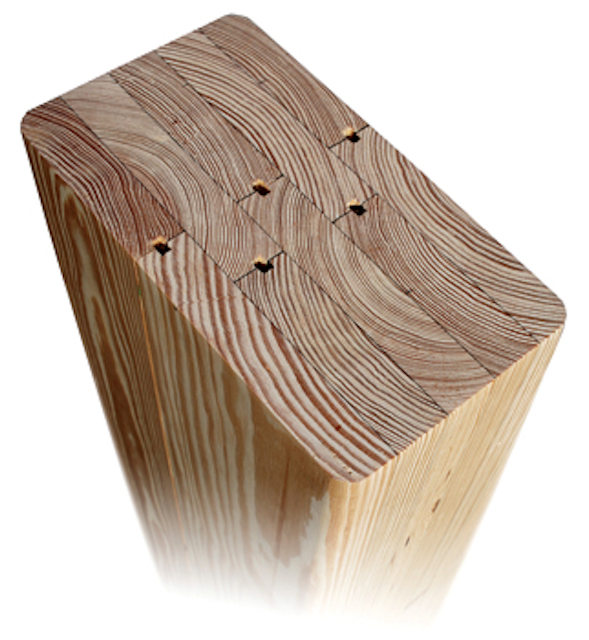 Once the poles are installed, the PentaTrate grooves also facilitate drainage of any moisture that may enter the pole. Forensic tests have been conducted that confirm the successful migration of preservative treatment around the PentaTrate grooves the entire length of the pole. This improved glu-lam manufacturing design is expected to significantly increase the already long life of E-LAM laminated wood poles for many additional years.
Laminated Wood Systems Inc.
CIRCLE 109 ON READER SERVICE CARD
---
Power Tailgate Locks
Pop & Lock LLC, a provider of tailgate security locks for pick-up trucks, announces the introduction of the Pop & Lock POWER brand. The Pop & Lock POWER brand focuses on electronic tailgate locks that wire directly into the vehicle's central locking system, using the owner's existing key fob.
Designed to fit all major pick-up trucks on the road, this aftermarket product provides a secure remote locking option to the factory, even if the vehicle comes equipped with a manual tailgate lock.
Pop & Lock has a tailgate security solution for almost every truck on the road. Not only will Pop & Lock POWER tailgate locks deter theft of the vehicle's content, it also helps protect the tailgate itself from being stolen.
Pop & Lock
CIRCLE 110 ON READER SERVICE CARD
---
Specialty Winch Boom for Reversible Bursting Operations
TT Technologies recently introduced a new winch boom designed to aid in reversible pipe bursting operations. The new boom provides extra clearance in the manhole or exit pit to allow for the easy removal of the pipe bursting expander during reversible bursting projects. The boom's enclosed sheave configuration provides optimum winch cable alignment and helps facilitate the space saving design. The boom also features adjustable bracing legs for added stability.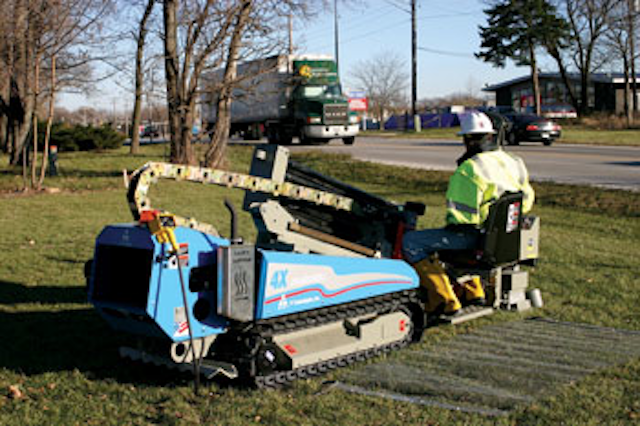 During the reversible bursting process, a Grundocrack straight barrel tool, equipped with a front expander, is placed into the host pipe at an entry pit or manhole. A constant tension Grundowinch guides it through the host pipe. The Grundocrack effectively hammers its way through the host pipe, displacing the fragments into the surrounding soil, while simultaneously pulling the new pipe. At the manhole, the front expander is disconnected and the tool is reversed through the newly installed pipe and removed.
TT Technologies
CIRCLE 111 ON READER SERVICE CARD
---
Manage Fleets and Optimize Machines With SiteWatch
CASE Construction Equipment announced the launch of CASE SiteWatch, its telematics, remote monitoring and data reporting solution that provides customers with actionable information to help manage their fleets and optimize machine performance.

Using a control module that integrates with the machine, SiteWatch sends real-time data to a user Web portal accessible from nearly anywhere in the world. An intuitive interface allows customers and dealers to review and analyze up to 18 months worth of information. SiteWatch experts at each CASE dealership are on hand to consult with customers and provide tailored assistance, from setup to detailed data analysis.
SiteWatch proactively keeps users and their dealers informed with performance metrics, idle-time analytics, scheduled maintenance intervals, machine health reporting and programmable security alerts. This information allows customers and dealers to identify machine performance trends, operator efficiencies and training requirements.
SiteWatch comes pre-programmed to monitor up to 12 parameters, many of which are customizable, so output can be as simple or comprehensive as customers need. This information allows customers to make immediate decisions to improve costs, lower fuel consumption and complete scheduled maintenance. SiteWatch also can tell customers which machines are ready for deployment, allowing them to maximize productivity and fleet utilization.
CASE Construction Equipment
CIRCLE 112 ON READER SERVICE CARD
---
VarCom 2600 Communicating Capacitor Controls
HD Electric Company's VarCom 2600 Communicating Capacitor Controls provide remote control from central Volt-VAR, CVR, DMS or SCADA systems and can control capacitor banks using combinations of ambient temperature, time, voltage, current and kVAR. Based on existing field proven design, VarCom controls have an easy-to-use, field friendly control panel and work with any DNP 3.0 application. Communications can be provided from the HDE factory or added to any VarCom control in the field.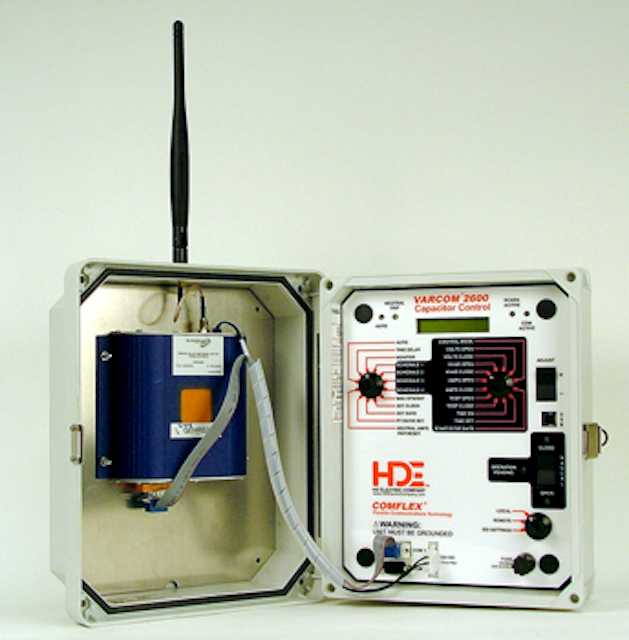 The company has posted a recorded version of its capacitor control products presentation on its website. The presentation lasts 17 minutes and reviews the entire line of capacitor controls, features and options.
HD Electric Co.
CIRCLE 113 ON READER SERVICE CARD
---
Docking Station for Panasonic Toughpad FZ-M1 Tablet Computer
Gamber-Johnson, an ISO 9001:2008 certified manufacturer of rugged docking stations and vehicle mounting, announces a new vehicle docking station designed for the Panasonic Toughpad FZ-M1 7-inch tablet computer.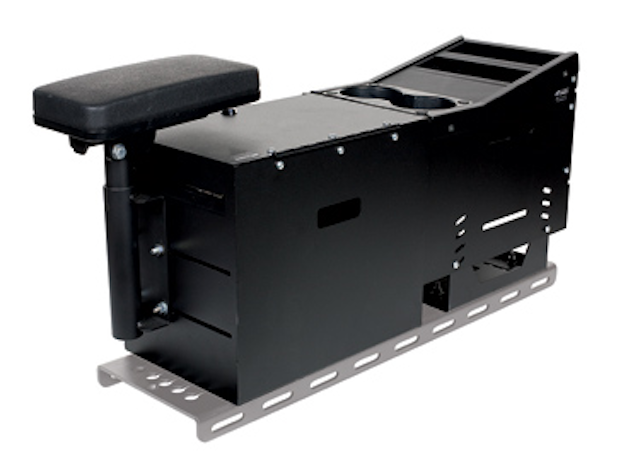 The Panasonic FZ-M1 docking station is light-weight with a small footprint- a good mate for the FZ-M1 tablet and the mission-critical mobile worker. Gamber-Johnson is currently taking orders and will start shipping the FZ-M1 docking station in early July 2014.
The FZ-M1 docking station is designed to minimize the overall footprint of the FZ-M1 solution, making the FZ-M1 a useful mobile computer solution. A push and turn lock makes docking and undocking the computer easy, especially important in a mobile application; the keyed lock provides added security for theft deterrence. Bottom-facing ports make it easy to route cables for any vehicle or forklift mounting application, and the dock is designed to accommodate the FZ-M1 magnetic card reader or the X hand strap.
The FZ-M1 docking station provides two levels of port replication, both with optional dual antenna pass-through for WWAN/WLAN/GPS. The LITE port replication model features Ethernet, (2) USB 3.0, and input power, while the FULL port replication model features Ethernet, (2) USB 3.0, Serial, VGA, HDMI and input power. The docking station is supported with Gamber-Johnson's three-year limited warranty.
Gamber-Johnson
CIRCLE 114 ON READER SERVICE CARD
---
Utility Air-Spade 4000 Series Excavation Tools
Air-Spade, a division of Guardair Corp., announces the availability of the Utility Air-Spade 4000 Series excavation tools. These tools are safe, non-damaging alternatives to traditional digging methods that often puncture sensitive underground cables and pipes during soil-excavation applications.
The Utility Air-Spade 4000 Series is designed for safe excavation around buried utilities. Electrically insulating materials as well as non-sparking materials make excavating around high voltage power lines and gas lines safe. The Utility Air-Spade comes in two sizes-the 105 cfm with 4-foot barrel and the 150 cfm with 4-foot barrel. They feature patented supersonic nozzles that use compressed-air to produce high-speed laser-like jets that move at twice the speed of sound for faster and more effective digging in the toughest soils. They are for use in utility locating and repair, keyholing, potholing, valve box cleaning and cable trenching.
Guardair Corp.
CIRCLE 115 ON READER SERVICE CARD
---
Remote Racking Solution for GE AK-1-25 Low-voltage Breakers
CBS ArcSafe offers what is cited to be the industry's first remote racking solution with circuit breaker-specific tooling for General Electric's line of GE AK-1-25 low-voltage power circuit breakers.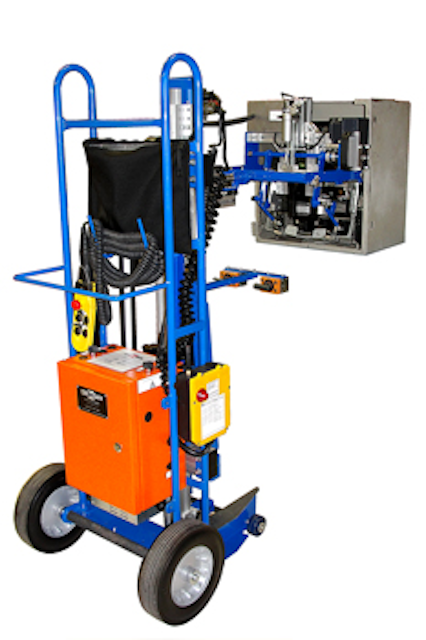 When used with a CBS ArcSafe RRS-2 configurable remote racking solution for non-rotary racking mechanisms, the GE AK-1-25 tooling allows technicians to remotely rack the breaker in or out from an increased distance while stationed up to 300 feet away, outside of the arc-flash-hazard boundary. This newly designed tooling is compatible with all GE AK-1-25-style breakers operating on any voltage, with current ratings up to 600A and up to a four-high configuration. These GE AK-1-25 circuit breakers are generally used for protection and control of feeder and branch circuits, including equipment in buildings, industries and power stations.
Like all CBS ArcSafe remote racking and switching solutions, the RRS-2 GE AK-1-25 racking solution attaches to the enclosure using specially designed magnets that ship with the unit. The tooling is lightweight, portable and useful for remote operation in hard-to-access areas. Because of CBS ArcSafe's patented remote racking solution that allows the operator to rack the breaker from up to 300 feet away, the need for hot and bulky personal protective equipment is greatly reduced.
CBS ArcSafe
CIRCLE 116 ON READER SERVICE CARD
---
PowerBlade Cable Cutter Line Expanded With Big Kahuna for Large MCM Cables
IDEAL Industries Inc., a manufacturer and suppliers of tools, connectors and testing products for electricians and data communications contractors, has introduced the newest member of its PowerBlade line of professional-grade cable cutters-the Big Kahuna Power Blade.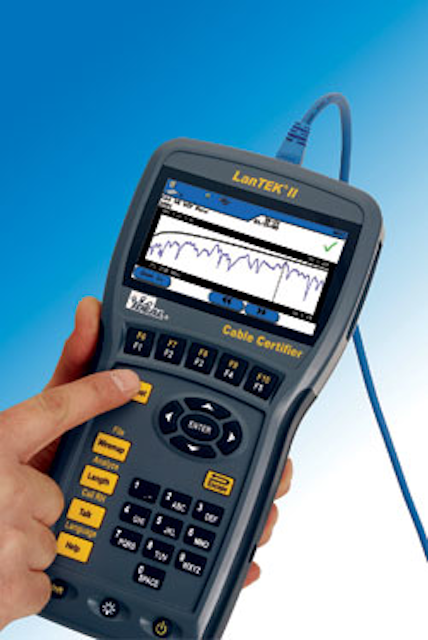 Featuring a 3.5-inch jaw opening, the Big Kahuna Power Blade makes easy work of cutting large diameter copper and aluminum electrical cables, resulting in clean, installation-ready cuts on high-voltage cables up to 1,250 MCM in less than 20 seconds. These large cables are commonly deployed in industrial plants, by electrical utilities for primary or secondary transmission, and in underground service of 600V or more.
Like the original PowerBlade, the Big Kahuna Power Blade is intended to replace time-consuming, awkward manual cutters that are prone to distort or "football" large cable geometry, creating poor connections and leaving behind tired hands, arms and shoulders. Instead of manpower, the Big Kahuna Power Blade attaches onto any 12 volt or higher drill so cutting is as effortless as pulling the drill's trigger. Its contoured blade design minimizes cable distortion, while the adjustable torque arm holds the drill perfectly in place.
IDEAL Industries Inc.
CIRCLE 117 ON READER SERVICE CARD
---
Toughbook CF-C2 Semi-rugged Convertible Tablet PC Upgraded
Panasonic has announced upgrades to the Toughbook CF-C2 semi-rugged convertible tablet PC. Offering 4G LTE multi-carrier embedded wireless broadband connectivity, some 14 hours of battery life and high durability, the Toughbook CF-C2 is built to enable reliable connections between data and decision makers, wherever, whenever and however they need it. Powered by a 4th generation Intel Core i5 processor and optimized for the new Windows 8.1 Pro operating system, it delivers improved performance that makes it useful for mobile professionals in field services.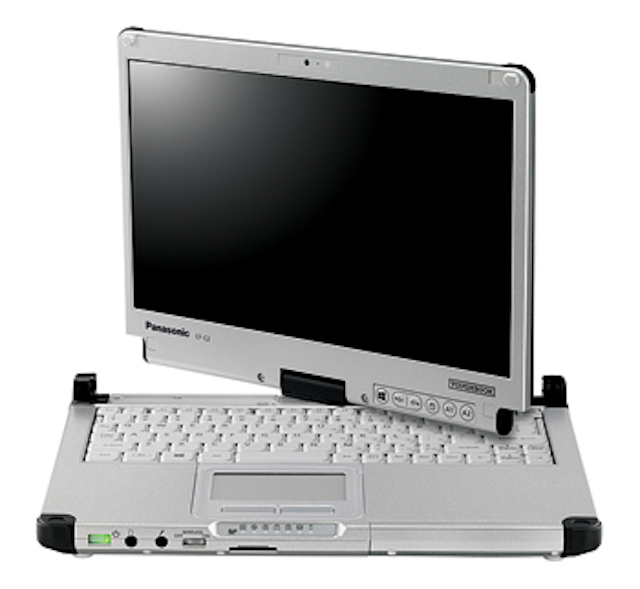 Panasonic Toughbook CF-C2 key improvements:
• Seamless connectivity: 4G LTE multi-carrier embedded wireless broadband.
• Leading battery life: Now 3 hours longer-approximately 14 hours of continuous use per MobileMark 2007 testing, depending on usage conditions (approximately 19 hours with optional long-life battery). In addition, a bridge battery allows the main battery to be swapped without powering down the device.
• Advanced operating system: Microsoft Windows 8.1 Pro 64-bit with Microsoft Windows 7 Professional downgrade option available.
• Next-generation processor: Intel Core i5-4300U vPro (up to 2.9 GHz) with Intel Turbo Boost technology.
• Improved graphics: Intel HD Graphics 4400.
• Camera enhancements: 1.2MP high definition webcam with built-in microphone and optional 5MP rear-facing camera.
Panasonic
CIRCLE 118 ON READER SERVICE CARD
---
New FlatRound Wire Brush
Hi-Line Utility Supply introduces its new FlatRound Wire Brush. The flat-sided brush side is for flat connections such as flat pads on pad-mounted transformers, hylugs and flat connectors. In transmission applications, the flat side can also be used on all dead-end single-tongue and jumper-terminal connectors, and in substation applications it can be used on all terminal connections up to 1,000 MCM. The round wire brush covers conductors up to 1,590 MCM. This covers most conductors.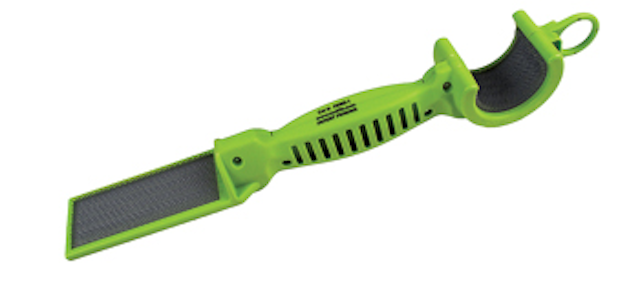 The FlatRound Wire Brush is built for a comfortable hold; weighs less than 1/2 lb.; is made of durable, non-conductive material; and has a built-in snap ring. Both wire brushes are easily replaceable.
A clean connection helps decrease outages and bad connections, generating significant savings for utility companies. The FlatRound Wire Brush makes keeping a connection clean easier.
Hi-Line Utility Supply
CIRCLE 119 ON READER SERVICE CARD
---
Smart Meter Safety Services
Underwriters Laboratories (UL) announced the launch of two new safety services designed to facilitate and accelerate the adoption of smart meters. In cooperation with leading US utilities and smart meter manufacturers, and in response to numerous smart meter safety concerns from consumers and regulators, UL has established both product safety certification services for smart meter manufacturers and product safety testing services for smart meter users.
Earlier this year, UL published the Standard for Safety for Electric Utility Meters, UL2735. This standard contains requirements for the electric shock, fire, mechanical and radio-frequency (RF) emissions safety aspects of all electric utility meters, including smart meters, and is the foundation for both the UL product safety certification service and the product safety testing service.
The safety standard, the safety certification and safety testing programs are all now in place. As a direct result of having all three, UL is positioned to immediately help smart meter manufacturers and users address the product safety concerns of both regulators and consumers.
UL's product safety certification service enables manufactures of smart meters to apply the UL certification mark to smart meters that are determined to be in compliance with the requirements of UL2735. The UL certification mark is trusted by more consumers in North America than any other safety mark and signals a commitment to safety for both the smart meter manufacturer and the installing utility.
Underwriters Laboratories
CIRCLE 120 ON READER SERVICE CARD
---
Adjustable CablzMonoz Eyewear Retainers
Cablz eyewear retainers feature patented ball bearing technology. Cablz recently announced its new line of adjustable eyewear retainers called CablzMonoz. The original Cablz were designed with a non-adjustable, coated, surgical-grade stainless steel cable. For the company's latest product, the cable is replaced with fluorescent yellow, fluorescent orange, fluorescent green or white non-conductive monofilament and it's adjustable. CablzMonoz are designed to be worn extended at regular length or adjusted for a closer fit to the back of the head to make your eyewear more secure.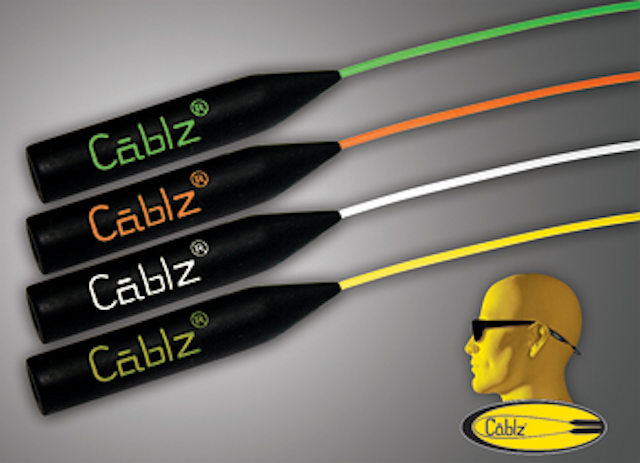 • Available in 14-in. lengths,
• Available with new universal rubber ends that fit most frames on the market, and
• Perfect for utility workers because they are non-conductive.
Cablz
CIRCLE 121 ON READER SERVICE CARD
---
X-Clamp Mounting System is Compatible With Variety of Accessories
Rugged Ridge has announced its new patent pending X-Clamp Mounting System. Designed to be versatile, the X-Clamp system is a way to mount lights, cameras, antennas and more on any 2.25-in. to 3-in. diameter tubing, regardless of the vehicle they are being mounted to.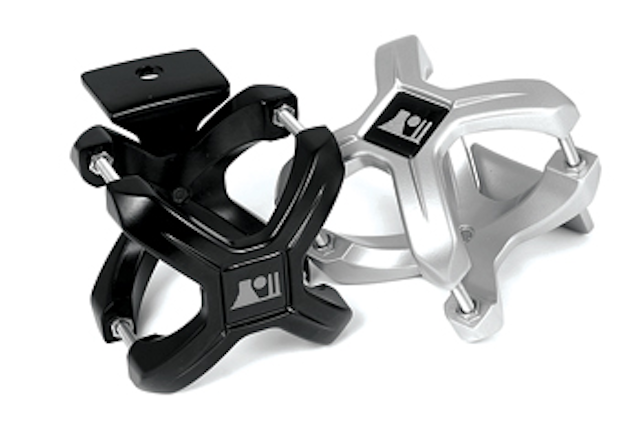 Available paired with or without Rugged Ridge's 3-in. LED driving lights, the X-Clamp system is constructed from high-quality die-cast aluminum and is available in either black or silver powder coat finishes. Simple to install regardless of the application, each clamp can be installed by rotating it to fit the tube diameter, pivoting the mounting bracket to the desired position, and adding the preferred accessory.
Designed using the company's pivotal fit technology, any number of different accessories can be securely fastened in a variety of locations.
Rugged Ridge
CIRCLE 122 ON READER SERVICE CARD
---
Custom Coins Decrease Accidents- Tangible Reminder Increases Awareness
Custom coins from Osborne Coinage Co. help raise safety awareness by providing a tangible reminder each time they are seen with pocket change. Whether used as a stand-alone recognition device, coupled with other rewards or used within a larger safety incentive program, custom coins raise the awareness of safe acts and practices while lowering unsafe incidents.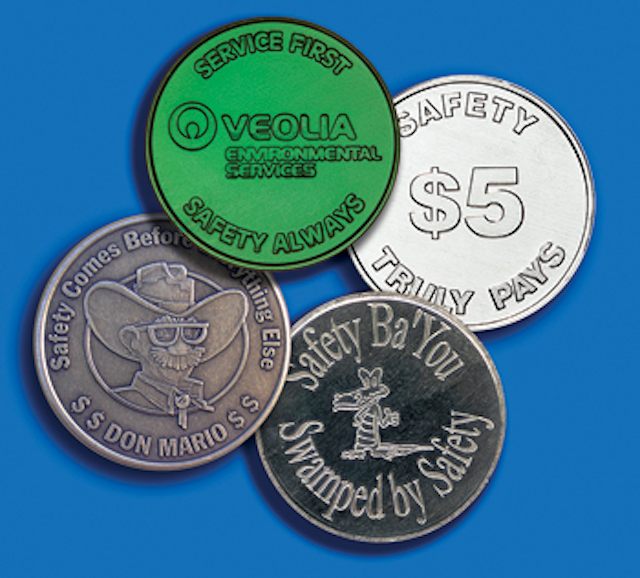 Custom safety coins are for a wide range of industries including electric, gas and other utilities. Companies that have used safety coins report fewer lost time accidents, fewer workers comp claims, and fewer motor vehicle accidents-which correspondingly lowers insurance premiums. Employee benefits include better on-time performance and better morale, among others. At TECO Peoples Gas, preventable accidents dropped by 30 percent and workers compensation claims dropped by 75 percent. Because of the lower number of claims, insurance premiums have dropped, thus increasing profits.
Safety coins from Osborne Coinage are available in a wide range of materials, colors and sizes to suit any preference or need. Custom designs can be shipped within 10 business days so that safety programs can quickly see results.
Osborne Coinage Co.
CIRCLE 123 ON READER SERVICE CARD
---
Hastings Line Guards Keep Linemen Safe
Hastings, a manufacturer of hotline tools and equipment, understands that every day has the potential to bring the unexpected for lineman. That is why Hastings designs every product with safety in mind and one such critical component of safety is a Line Guard.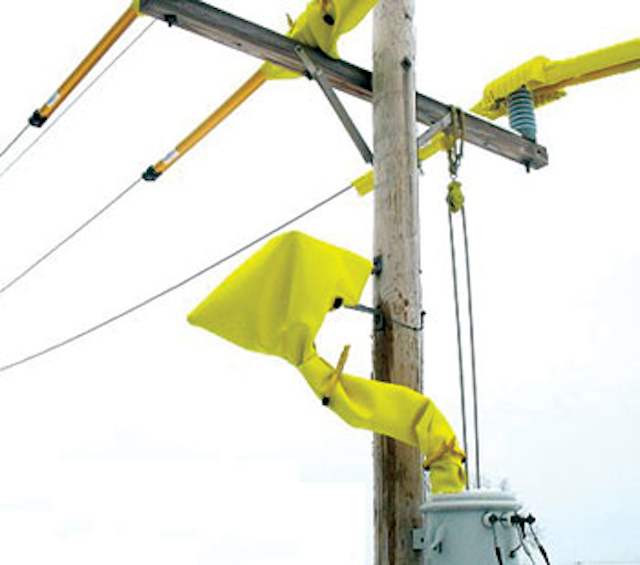 Hastings Line Guards are installed before setting new poles to guard against accidental line contact. They also guard against accidental contacts by personnel working in insulating aerial buckets or on platforms. Manufactured with Hastings Safety yellow polyethylene, our Line Guards are lightweight and easy to clean. They also feature a larger I.D. than traditional rubber hoses with an opening of 1.77 inches compared to the average 1.25 inches.
Line Guards manufactured by Hastings are available in 5-ft. and 6-ft. lengths and rated 15 kV and 25 kV.
Hastings
CIRCLE 124 ON READER SERVICE CARD
---
Cyclops 2 Cable Jacket Stripper
Platinum Tools, a provider of solutions for the preparation, installation, hand termination and testing of wire and cable, announces the new Cyclops 2 Cable Jacket Stripper (p/n 15010) is now shipping. The Cyclops 2 is for data, voice, video, audio, security and other applications.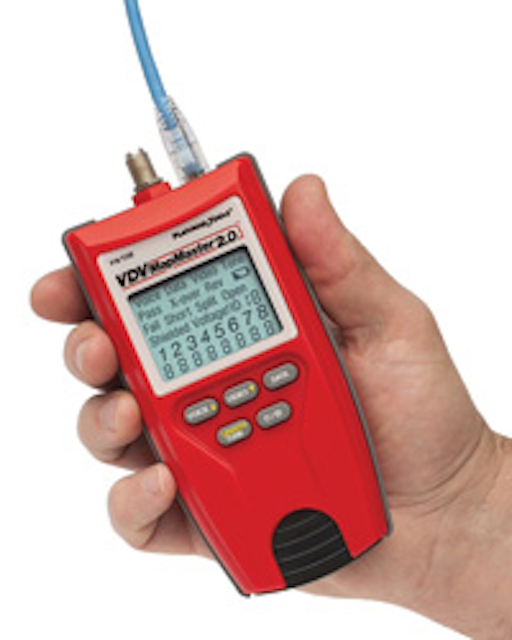 The Cyclops 2 takes the guesswork out of removing the cable jackets from many types of twisted pair UTP/STP, multicore (shielded and unshielded) and fiber optic cables. The tool self-adjusts to automatically cut PVC, plenum and others without damaging the braids, foils or conductors. The one-piece design is ready to use out of the package. In addition, the Cyclops 2 accepts cable diameters to 0.43 in. in diameter.
Platinum Tools
CIRCLE 125 ON READER SERVICE CARD