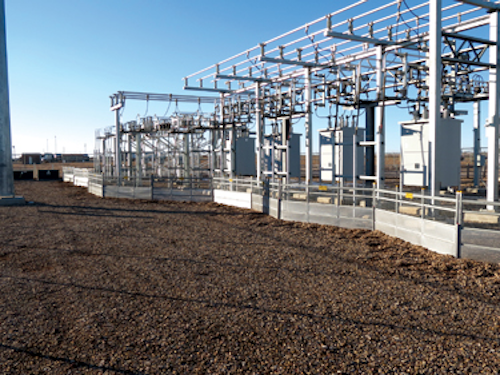 We have read headlines about snow, wind and ice playing havoc with the power supplies of cities and towns across the US. But year after year, it is the intrusion of small, climbing animals into electrical substations that causes repeated power outages and adds up to billions of dollars in repair costs and lost revenue.
This was partially documented in an August New York Times article, which cataloged 50 squirrel-caused power outages across 24 states between May 31 and August 2013, resulting in a loss of service to tens of thousands of residents. Squirrel activity disrupted power to a regional airport in Virginia, a Veterans Affairs medical center in Tennessee, and a university in Montana, to name a few significant outages.
In an effort to find a way to address these persistent intruders, substation operators have turned to TransGard Systems for more than two decades to prevent outages caused by climbing animal: squirrels, raccoons, snakes and others. The company's patented fencing system delivers a humane-but effective-electric shock to climbing animals, an approach that offers proven prevention of incursions. To date, power providers have installed the fencing system at more than 2,000 substations across North America.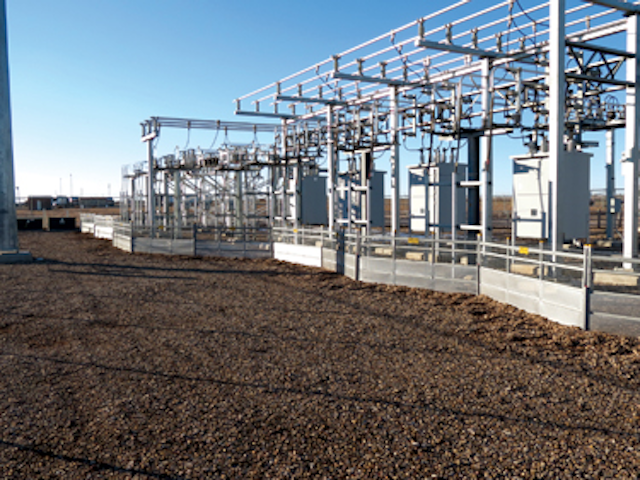 Too Expensive to Ignore
Squirrels, raccoons, snakes, domestic cats and other climbing animals have caused substation outages in urban, suburban and remote locations across North America. According to a 2010 University of Minnesota study, the cost to utility companies for recovering from animal-related outages is estimated to run between $15 million and $18 million per year. But, when commercial entities and consumer frustration are taken into consideration, the overall cost of these outages to utility companies can cost the US economy between $80 billion and $188 billion per year.
Utilities are recognizing that while the costs to do actual substation repairs are significant, the cost to repair a reputation is much higher-and they are taking steps to install measures to keep climbing animals at bay.
Utilities often install an animal-deterrent system at multiple substations after they discover its effectiveness firsthand, according to Bill Reichard, TransGard's general manager.
Farmers Electric Cooperative in Clovis, N.M., is one such company that discovered TransGard's benefits. Farmers is one of 16 electric cooperatives in the state of New Mexico, providing service to some 13,000 customers and maintaining more than 4,300 miles of distribution lines.
In 2012, Farmers began to explore the application of an animal deterrent system for one of its substations that had been experiencing a high number of outages caused by snakes and other small animals.
"Farmers had been experiencing problematic blinks and outages as a result of snakes and other animals crawling into substations," said Bucky Minton, Farmers' line superintendent. "In one case, a bull snake crawled into a capacitor bank and between bus-work and steel framework, causing a fault that resulted in a blink through all of the circuits coming from that substation, including the Southwest Cheese Plant, for which even a blink can mean a great deal of inconvenience and expense. We started to look for dependable ways to keep animals out."
In 2012, Minton read about TransGard's patented animal-repelling fences and contacted Bill Reichard at TransGard to ask about Farmers' specific circumstances. Reichard and Minton consulted several times after that initial conversation, and, in January 2013, a small team of TransGard and Farmers technicians installed a fencing system at one of Farmers' substations in less than one day. Farmers has experienced no outages at the substation where the fence was installed.
"They definitely do what they say they will do. TransGard has provided great support and has made itself available for follow-up since the first steps in the consultation process," Minton said. "We will certainly be installing TransGard fencing at some of our other substations."
Continued Improvements
Despite years of sustained success with its fencing, the company continues to make improvements to its product by listening to the utility operators and technicians that employ its systems.
In response to the increasing number of outages caused by snakes, TransGard designed an optional snake panel that prevents incursion from snakes as small as 1/4 inch in diameter.
The company has also developed the Alert Strobe, a simple and effective means for technicians and other operators to determine that a TransGard fence is functioning properly at a substation site.
Both the Alert Strobe and the snake panels can be incorporated into new fencing systems or added to existing fences.
"It's gratifying to reach 2,000 installations because it means our customers are seeing results in the field," Reichard said. "But with the expansion of neighborhoods and businesses shrinking the size of animal habitat, and utilities adding new substations every year, animal incursion will continue to represent a challenge, and we will continue to refine our systems and provide solutions."
For more information about TransGard Fencing systems, please email info@transgardfence.com or go to www.transgardfence.com.