Computers & Software
Aug 1st, 2017
Global Navigation Satellite System Receiver Provides High Accuracy
Utility tools: Trimble has introduced the Trimble Catalyst, a software-defined Global Navigation Satellite System (GNSS) receiver that works with select Android mobile handhelds, smartphones and tablets. When combined with a small, lightweight, plug-and-play digital antenna and subscription to the Catalyst service, the receiver provides on-demand GNSS, geo-location capabilities to transform consumer devices into high-accuracy mobile data collection systems.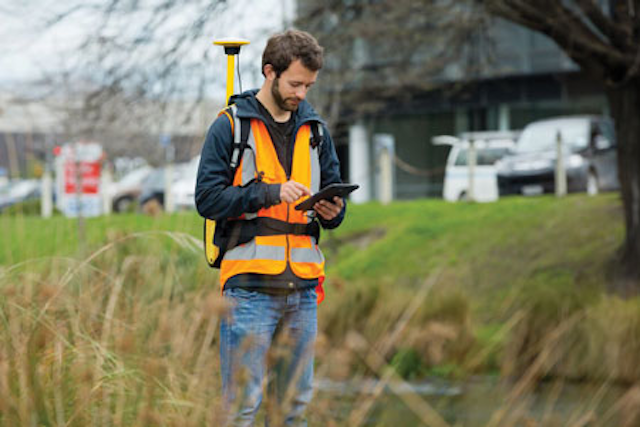 With the evolution of smartphones and tablets as commonly used mobile information tools, more field workers and consumers now have access to positioning technologies for geospatial data use and collection. The Trimble Catalyst software receiver is cited to be an ideal choice to collect data and inspect or manage assets using smart devices. The software-defined GNSS receiver is designed to be integrated into a wide range of applications - providing a dual-frequency, multi-constellation receiver.
The mobile device receives dual-frequency signals from the plug-and-play Trimble DA1 digital antenna. The small size and light weight of the antenna makes it especially useful to store in a car glove box or backpack, available for use on demand.
Trimble
---
Rugged Tablet XSLATE R12
Handheld computer: Xplore Technologies Corp. has expanded the pricing and performance options for its XSLATE R12 rugged tablet PC platform to accommodate customers' evolving mobile computing requirements, even within their fixed budget parameters. Customers will now be able to order the powerful XSLATE R12 in two new Intel 7th generation Kaby Lake CPU configurations: the Celeron-powered tablet PC and the Intel Core i7 vPro version.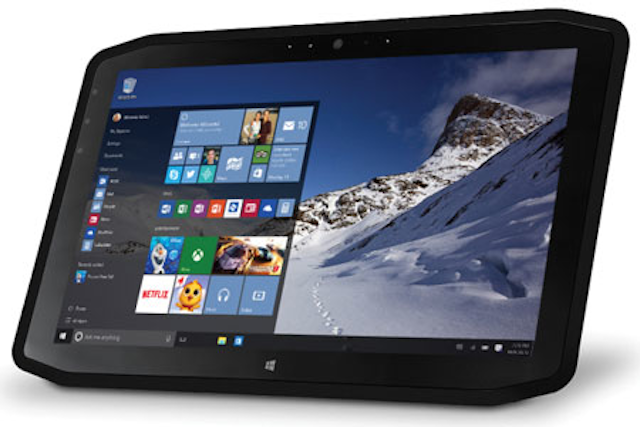 Both of the Celeron and Core i7 vPro XSLATE R12 rugged tablet models are available in multiple configurations, and serve as laptop and desktop replacements if desired. The XSLATE R12 tablet has a magnetically-attached, Companion Keyboard, which can stow and recharge while docked or while on the go, as well as touch and pen data input tools. The 800 Nit View Anywhere screen is protected by Corning Gorilla Glass and is cited to remain the best outdoor-viewable display in its class. The XSLATE R12 can also be custom-configured with several connectivity options to ensure workers maintain data accessibility no matter where they're working or the intensity of on-the-job demands.
Xplore Technologies Corp.
---
Mobile Computer: Ultra-rugged Tablet Computer, Algiz 8X
Handheld Group, a manufacturer of rugged mobile computers and tablets, announced the Algiz 8X ultra-rugged tablet computer. The Algiz 8X is built for modern field workers who require a powerful, portable computer for mobile tasks.
The Algiz 8X offers communication features such as LTE and dual-band WLAN, along with an 8-in. projective capacitive touchscreen that is ultra-bright and built for outdoor use. Enabling glove mode or rain mode allows for seamless operation in changing weather. The chemically strengthened glass can take a beating - it survives an impact test in which a 64-gram steel ball is dropped on the screen 10 times from a height of 1.2 meters. The Algiz 8X also comes with an optional active capacitive stylus.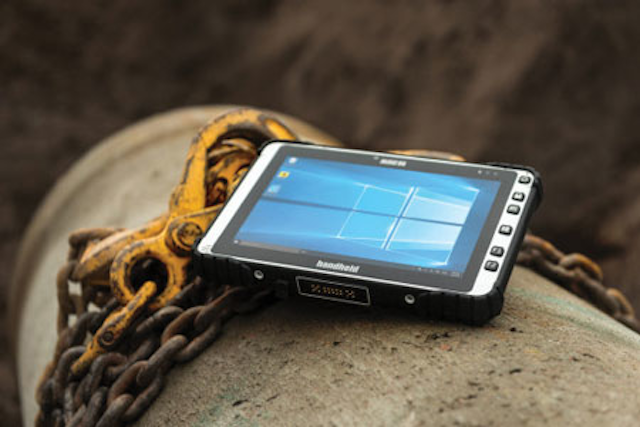 The fully featured Algiz 8X comes standard with Windows 10 Enterprise LTSB, demonstrating Handheld's commitment to the needs of enterprise customers who value long-term stability. The powerful Algiz 8X also features:
u-blox GPS and GLONASS
WLAN a/b/g/n/ac
BT 4.2 LE
A rear-facing 8 MP camera with autofocus and LED flash
4G/LTE
Handheld Group