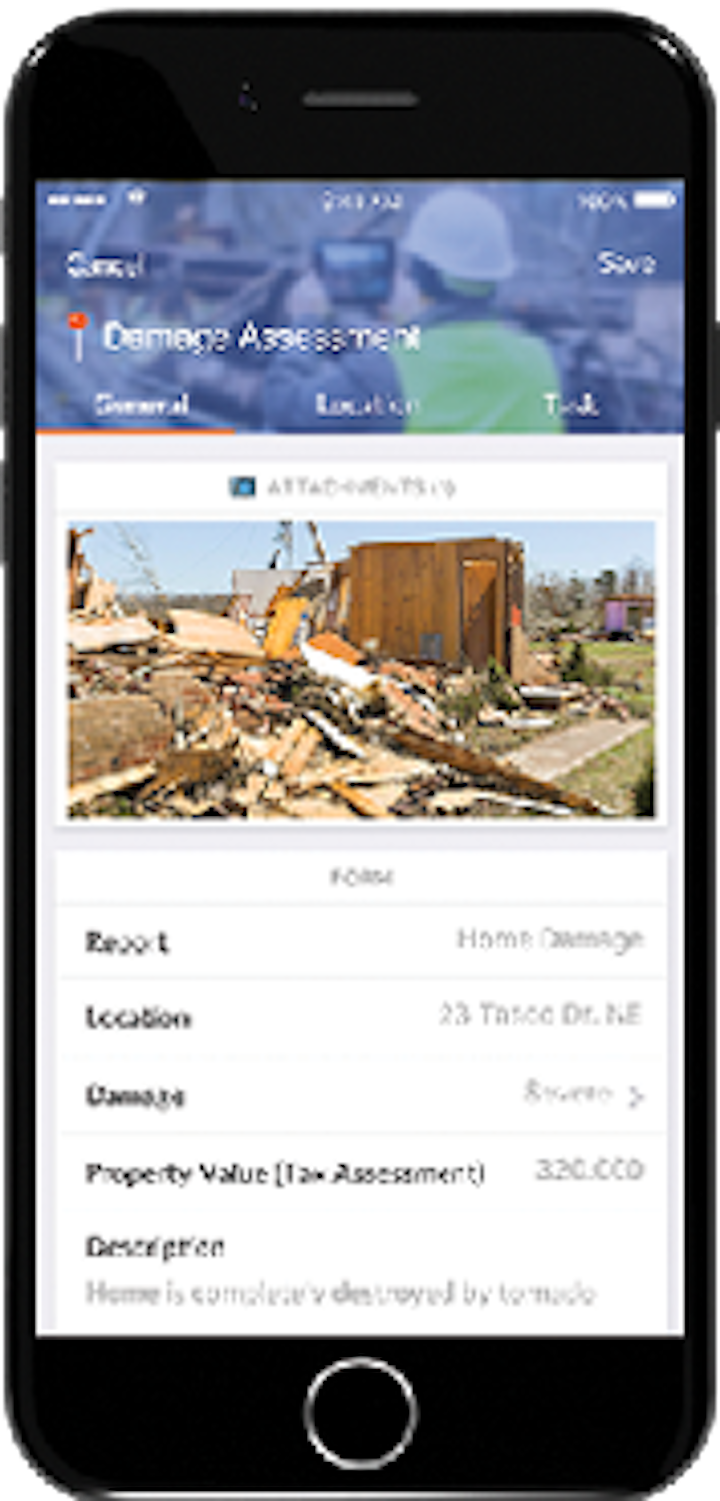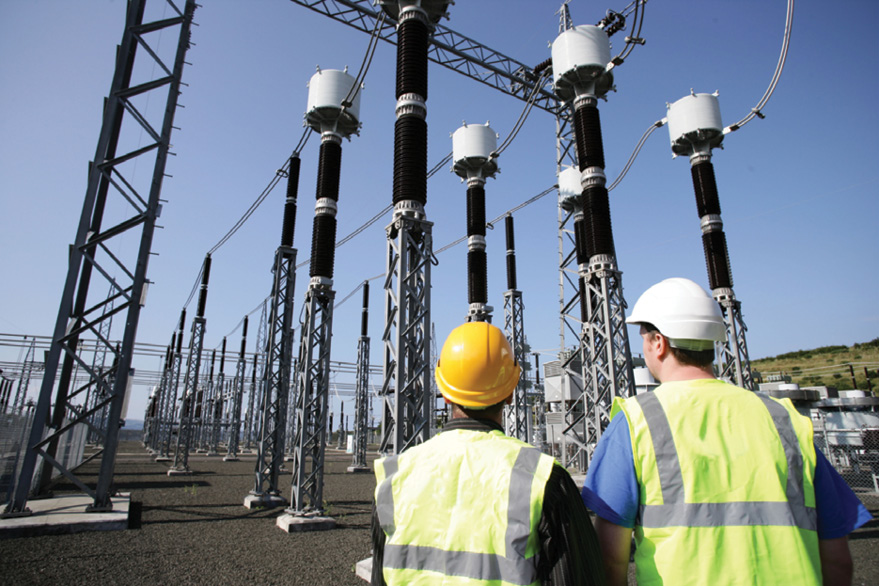 Utility crews can build zero-code mobile apps that connect to smart grid networks and also directly to IoT devices to test, provision, update and maintain assets at edge of the system.
By Tom Rogers and Joe Madej
The hurricane season has never been as devastating and widespread, with storm-driven power outages challenging utilities in ways difficult to imagine before Harvey struck Texas, Irma hit the Caribbean and Florida, and Maria destroyed Puerto Rico's electric grid, leaving all of its 3.4 million residents without power. Companies marshaled crews from all over the country to inspect and replace downed poles and towers and repair transformers and lines, and to clean up water supplies and restore safety of roads and railways—all in a race against the clock to restore services that could save lives.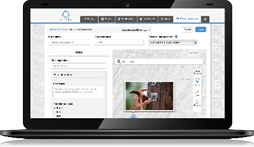 Utility crews can add digital tags to existing infrastructure and use smart apps to automatically scan barcodes to register the asset with GPS location automatically.
While immediate recovery work takes precedence, utilities also plan and design future operations in anticipation of the next disaster. Those recovery efforts teach lessons that can help utilities modernize field operations and build a smarter infrastructure.
At its most basic level, response time, recovery and day-to-day operations rely on accurate and timely data from the field to make better decisions and direct quick action. That agility depends on communications driven by data. While more smart city projects promote the networked capabilities of the ever-growing Internet of Things (IoT), the more fundamental challenge remains that the vast majority of utility assets are still installed, inspected and managed by workers with paper forms.
The transition to cloud-based mobile apps can seem daunting. The key challenge is that the "operations experts" themselves are not also "software experts." They often stay with traditional services, methods, devices and processes. After all, "if it ain't broke…" Thankfully, the latest mobile technology, called zero-code, is helping utilities see how easy it can be to configure, not develop, a mobile app that is customized for their operations and processes.
For example, Seiler Instrument built the Field2GIS mobile app using a customizable zero-code platform, TerraGo Magic. This allows them to build, deploy and tailor the app to the customer's existing workflow and processes—without any scripting or coding. The customization isn't "one size fits all" because different jobs need different features. Linemen, field technicians, inspectors, engineers and service personnel all need to be able to get their job done with optimal efficiency while accessing and updating different platforms.
Fortunately, the Field2GIS mobile app can seamlessly share data with smart grid distribution management systems (DMS), operations management systems (OMS), geographic information systems (GIS), asset management systems (AMS), and enterprise resource planning systems (ERP).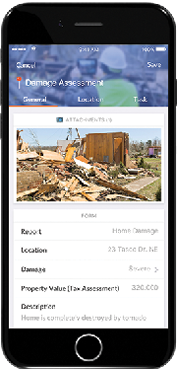 Public safety agencies, contractors and employees can share location-tagged damage reports that speed recovery.
Utilities workers clearly don't rely on pen and paper alone, carrying all types of specialized hardware devices in their toolkits. While being as easy-to-use as a consumer app, the Field2GIS app can also bring these industrial-grade digital devices and sensors into the workflow. For example, high-accuracy GPS receivers, such as those from Trimble, paired with a smartphone help field workers get utility-grade location accuracy, even centimeter-level, which is a must for many asset management operations. The app can also use external laser range finders or directly connect to and manage smart grid components, such as networked lights. Try doing that with a paper form.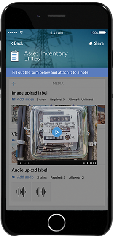 Utilities can use smart apps to bring existing devices onto the grid system, enabling digital benefits and a phased approach to complex projects.
How about replacing those long tedious paper forms? Going digital means saying goodbye to error-introducing transcription and wasted hours of manual data entry, often based on inaccurate or illegible forms. A well-designed app enables workers to get it right, one time in the field, faster than ever before. In this case, the Field2GIS app turns forms into more efficient digital questionnaires. Think of it as using TurboTax—the answer for one question dictates what's presented to the user next, or not presented, as the case may be. Did the pole fail the inspection? No. Then there is no reason to clutter the user experience with a pick list displaying dozens of failure categories. Smart forms are just that, and they make the workers smarter too. They must follow procedures and compliance standards. They can't skip required fields. They can't enter erroneous data values. Everything is synchronized automatically.
With location-tagged smart forms, photos, videos and more, analysts and decision-makers are seeing what the field worker sees. Tasks can be assigned immediately, preventing unnecessary rework, duplication of work and return travel. Service is restored or construction is completed more quickly; time and money spent on downtime is avoided; and return-on-investment (ROI) flows to the bottom-line.
The utilities industry is being prodded into the mobile revolution at every turn, as keynote speakers at every conference talk about the power of replacing pen-and-paper with mobile apps that enable smart grids and smarter field work. When engineers and IT departments see how easy the tools are to customize, they realize how they can join the mobile revolution by configuring cloud-based software, not developing it from scratch. When operations learn how quickly apps can be configured and deployed—in mere hours and days—they will see what is possible today, not in years.
Of course, digital transformation prodding is also coming from a growing number of regulators and environmental agencies that eye increasingly timely and rich data and reports for their workflows. Whether evaluating new permits, monitoring construction sites, assessing environmental impact, or investigating structural integrity, the flow of digital data, from humans and machines, is becoming a "must have" for utility compliance programs.
Utilities don't function as mobile software developers. Software companies aren't utilities experts, pointing to a customizable app with end-user defined features and smart forms being a game-changer. It lifts business logic out of the code and enables the real experts to assemble purpose-built apps. With the Field2GIS, Seiler can build its custom apps based on its industry expertise and by collaborating closely with their customers. TerraGo, the inventor of the zero-code Magic platform, doesn't need to embed that expertise deep in the software.
"We built a platform, but Seiler is the engineering and field data collection expert," said Mike Gundling, TerraGo's vice president for product management. "Their customers know and trust them. They know the right tools for getting the job done in the field. At the end of the day, we've created a platform and they can customize it and deploy it with an understanding of the industry and workflows that, frankly, we don't possess. They infuse their knowledge into that platform and make it their own, or more to the point, their customers."
The Internet of Things (IoT) revolution is predicted to grow rapidly and increasingly generate volumes of location-based data on energy network, which can help us manage more resilient smart grids. However, utilities field operations can't take advantage of that data with pen and paper in hand. By arming mobile workers with smart apps, they ensure their place in the smart city and the success of the revolution. UP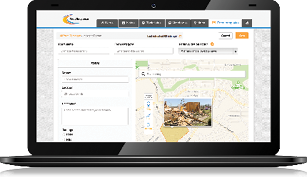 Public safety agencies, contractors and employees can share location-tagged damage reports that speed recovery.
About the authors: Tom Rogers is the mapping sales manager at Seiler Instrument. Joe Madej works in mapping technical support for Seiler Instrument. For more information about Seiler Instrument, please visit https://www.seilerinst.com.