Fiber blowing equipment
Jameson launched a comprehensive line of fiber blowing equipment in spring 2018. Partnering with Danish equipment manufacturer Fremco, Jameson brings state-of-the-art fiber blowing equipment to the U.S. fiber installation market.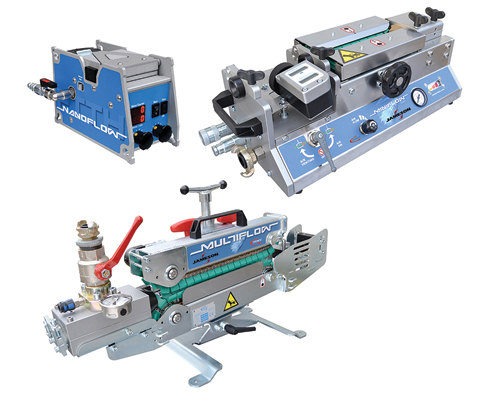 The battery- and hydraulic-powered machines are available in a variety of models for FTTH, backbone and access network installation. Designed for rugged field applications and ease of use, these innovative machines include a unique fiber protection feature that prevents costly damage to the cable. Jameson is proud to offer customers a high-quality product backed by a three-year warranty.
Jameson
www.spartacogroup.com
Fiber-to-the-antenna, fiber-to-the-home cleaning kits
Sticklers recently introduced two new cleaning kits — one for fiber-to-the-antenna (FTTA) connections and one for fiber-to-the-home (FTTH) connections. According to the company, the kits provide technicians "all the tools necessary to ensure perfectly clean fiber."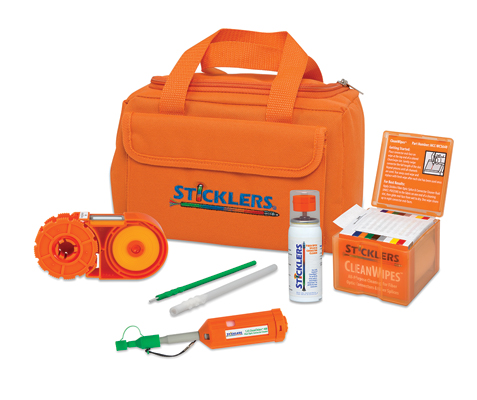 The Sticklers FTTA Cleaning Kit focuses on 1.25 mm ODC and LC connectors. Each kit contains fiber-optic cleaning fluid for wet-dry cleaning; a box of 50 1.25-mm and 50 Pin Termini CleanStixx fiber-optic cleaning swabs; 1.25-mm CleanClicker 400 mini-clicker, which enables cleaning of ports and jumpers; Cassette CleanClicker Wheel, which replaces large, heavy and expensive tools; and Clean Wipes 640 Optical Wipes, for cleaning more than 600 duplex endfaces. The Sticklers FTTH Cleaning Kit cleans SC, FC, ST and E2000 connectors, and cleans the most contaminated ports; contains 2.5-mm CleanClicker push-to-clean tool, for lightly contaminated ports and jumpers; Cassette CleanClicker Wheel cleaner; and Clean Wipes 640 Optical Wipes, both for cleaning jumpers.
MicroCare Corporation
www.sticklerscleaners.com
HDPE conduit with three pathways
Milliken recently announced the 3-cell Vis Divide, a segmented high-density polyethylene (HDPE) rigid conduit that provides three dedicated pathways for the placement of multiple cables in a single conduit. Previous versions of the Vis Divide have two available pathways.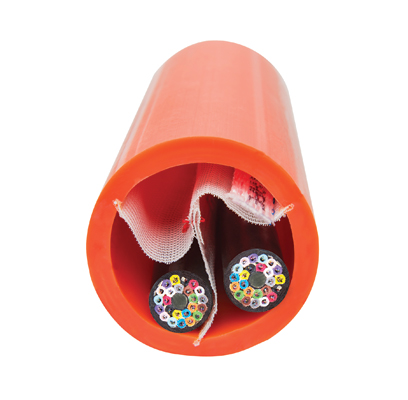 The fabric divider molded into the Vis Divide conduit helps improve efficiency by using all the available space within the conduit while avoiding the risk of cable-over-cable damage. The extra pathways in the 3-cell Vis Divide allow for ease of futurization by eliminating the need to install new conduits. The installation of Vis Divide is similar to a traditional HDPE conduit, requiring no special equipment or training. For installation ease, each pathway in Vis Divide comes via color-coded Vis pulling tape already installed. The 3-cell Vis Divide is available now.
Milliken
www.milliken.com
Medium-mesh bushing guard
Transformers are the most common perch point for wildlife, but transformer bushing guards protect endangered species, birds, squirrels, raccoons, snakes, feral cats and other wildlife from contact with energized risk points.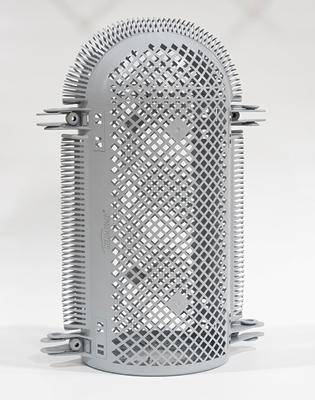 The contact risk points on a bushing typically exist from a phase-to-ground contact. Manufactured with a superior closure design to ensure the bushing covers stay where they are installed, covers can accommodate a conductor exiting at various angles. Manufactured from a proprietary material known as Reliatanium™, the guards fit a wide range of single phase transformers. Reliatanium achieves a V-0 flammability classification, the highest rating for the UL 94 test standard.
Reliaguard
www.cantega.com
Bird barrier
As a solution provider, Greenjacket has developed a method to reduce phase-to-phase contact on vertical cutouts and air breaks. All critical components are dimensioned, allowing for manufacture of unique mounting brackets to ensure they do not interfere with the function of the switch on each application.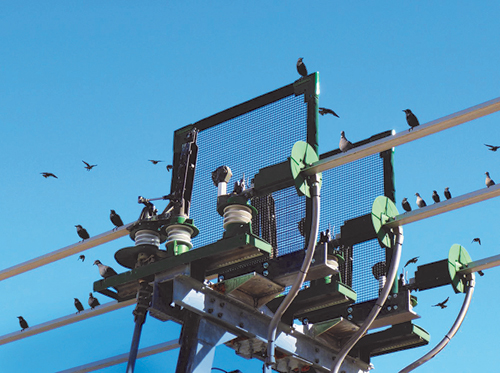 Mounts between the phases force animals to go around or over, reducing the risk of a phase-to-phase contact. Assembly can withstand 150 lb static load with 6 inches of deflection measured 4 feet from the mounting point.
Greenjacket
www.greenjacketinc.com
Wildlife barrier
The Reliaguard Wildlife Hot Stick Disc is a barrier used to isolate climbing animals thus preventing them from making a phase-to-ground contact.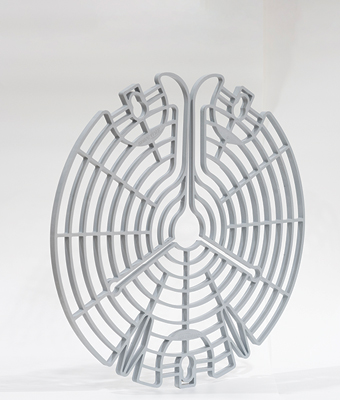 Wildlife Discs are typically used on poles and in substations. These guards protect squirrels, raccoons, snakes, tree frogs and other wildlife from contact with energized risk points. Discs can be applied by hand or hot stick work method. Wildlife Hot Stick Discs come in diameters of 16, 20, and 24 inches and fit the interior flight diameter of most insulators
Reliaguard
www.cantega.com
New Polecrete Stabilizer kit lineup
BMK Corporation — currently celebrating 30 years serving the utility industry — recently announced a new Polecrete Stabilizer product lineup.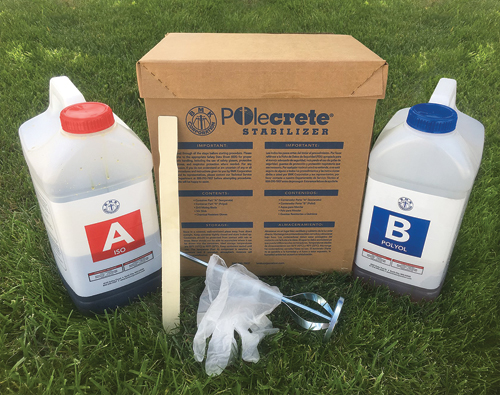 The easy-to-use, fast-setting polyurethane foam kits for setting and straightening poles are now available in the following sizes: 2.5, 3.75, 5.0, 6.0, 7.0, and 10.0 cubic feet kits. This expanded kit lineup offers a size that's right for any job, large or small. And with the kits' names listed in cubic feet, it's easy to choose the right kit volume to meet any need.
BMK Corporation
www.bmkcorporation.com
Fiber installation blower
Condux International has recently released of the newest addition to its fiber installation line of blowers — the Gulfstream® 350. Driven exclusively by compressed air, the GS350 eliminates the need for a hydraulic power source.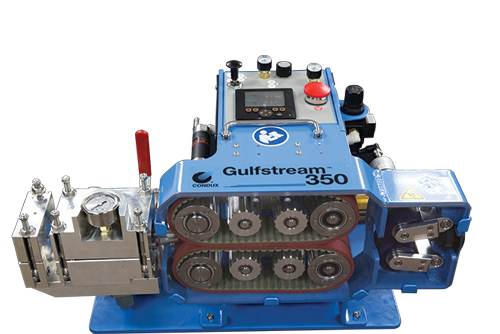 Utilized as a primary machine or for mid-assist, the GS350 will install fiber ranging from 4 mm to 16 mm (0.16" to 0.62") into duct ranging from 8 mm to 42 mm (.50" to 1.25"), making it one of the most versatile tool options on the market. The adjustable push force and continuous monitoring of speed and distance gives the fiber installation professional total control over the deployment and the confidence to deliver a high-quality installation.
Condux International
www.condux.com
Weather monitoring
Utility companies know that the main predictor of consumer demand is the weather. To arm utilities, Understory uses a network of weather sensors to provide real-time weather data.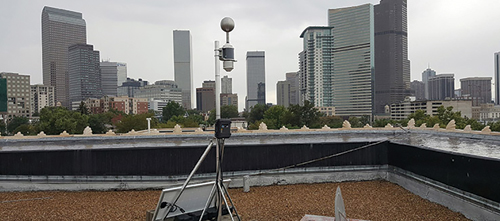 Understory networks are made up of cost-effective weather stations called RTi's (Real Time Instruments). The data can give utilities up-to-the-minute demand forecasting and help them cater to customer needs, enabling them to create an effective post-storm response, more accurately predict how much energy utilities need to buy or sell, determining where they need to deploy outage response teams, and track everything below the clouds from heat index to wind speeds, rainfall, hail and much more. Weatherstation grid features include: 1 station per square kilometer, solid-state sensor nodes, always-on cellular uplink, real-time platform, robust API for customers, and severe weather alerts.
Understory
http://understoryweather.com