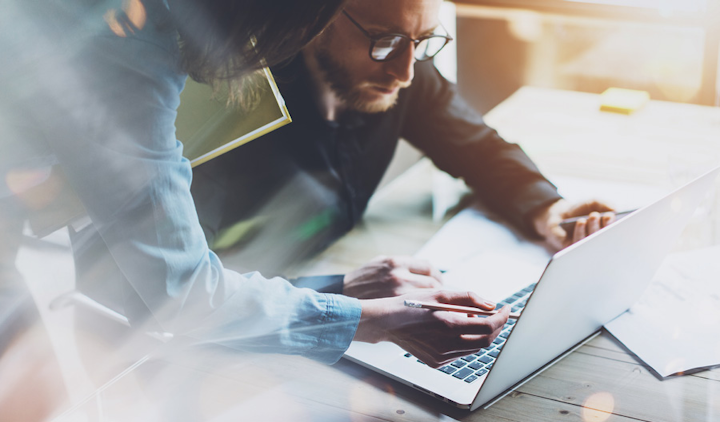 By Danny Petrecca
With the ever-evolving and shifting technology landscape, disruptions are occurring in nearly all industries—the utility industry is no exception. From the electrification of our cars, rails and freight to climate change, utilities are undergoing a major transformation as they are pushed to change the way they operate. You may be asking, "What will the future demand?" and "How can I meet these shifting requirements?"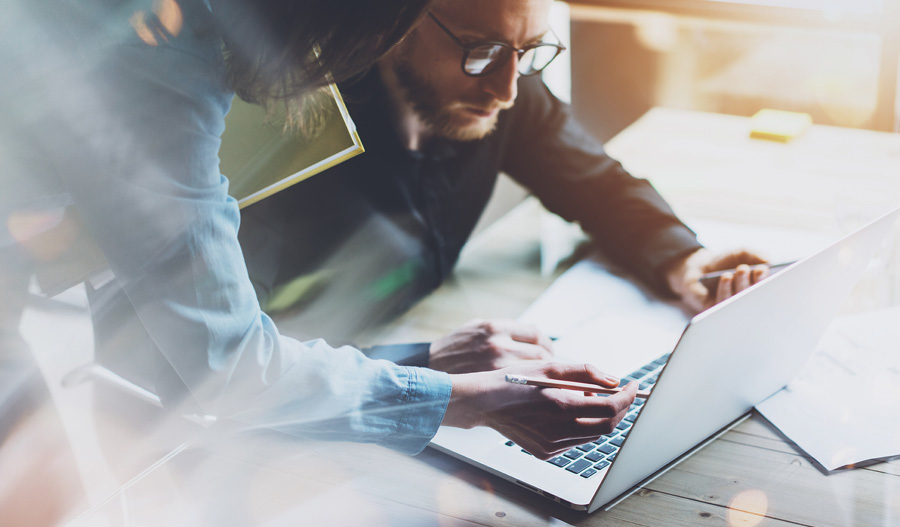 In the past, utilities have only needed to make slight incremental improvements to maintain existing operations and remain involved with emerging technology. As an example, maps were digitized in Geographic Information Systems, or GIS, but today many utilities continue to use them as if they were paper maps. We have also seen transitions like this in our daily lives, such as music. First, we had cassettes, then the music industry transitioned to CDs, similar to how VHS tapes transitioned to DVDs. This transitional change allowed us to upgrade our technology while still consuming music in the same way. Similarly, despite changing technology, utilities are consuming information the same way as before.
Over the past 100 years, there has been little change within the utility distribution network. As the tale goes, if Thomas Edison were to look at today's utility distribution network, he'd likely recognize nearly all of it due to the minimal change that has occurred over the last century. Yet as changes happen faster, the utilities that choose to evolve their processes to achieve a complete business transformation will be the ones that are successful. When considering transformation, however, it is important to think about information technology and whether it is prepared to support your transformation.
Transformation Drivers
Three elements have a significant impact on the electrical grid and the business of running them:
• Decarbonization: Over the next 15 years, it is anticipated that growth in renewables will explode with grid-tied storage becoming a reality. For utilities in general, the impact of renewables is inexcusable and will continue to play an important role in their evolution.
• Digitization: The face of the future grid will be revolutionized with billions of automated grid devices gathering and integrating energy data. The Internet of Things (IoT) will also continue to reach power systems and transform the job of grid operators.
• Decentralization: Through decentralization, energy is produced closer to where it is used and helps to transform consumers into prosumers. Prosumers are individuals, campuses and businesses that are motivated by a more locally-centered, sustainable energy system.
Each of these elements brings new challenges and opportunities for utilities with the potential for increased levels of collaboration. Now it's time to consider the big question: Is your organization primed for the digital transformation?
Fundamentals of the Digital Transformation
Three key elements play an important role in marking today's shift as transformative rather than simply transitional.
• First, technology: The GIS landscape has shifted from desktop GIS to a Web-GIS platform. Web-GIS is transforming how a utility shares, collaborates and interacts with its data, and this new technology enables your utility to create actionable spatial information and access it on any device, anytime, anywhere.
• Second, workflows: Over time, utilities have gradually integrated minor transformations into their workflows. Often, as utilities assess their workflows when upgrading software, customizations have been abandoned in favor of improving workflows to match new technology. For instance, something that may have taken hours to complete, such as getting maps to the right people instantaneously on the right devices, can now happen in a matter of seconds, saving money for IT departments.
• Third, business model: In terms of transformation, it is important to shift how we are thinking about our business models. For instance, Uber and Lyft have changed the way we think about the dominant taxi model of the past. Uber and Lyft transformed the entire taxi industry, and have forever changed how we think about the taxi business model. Today, utility revenue models are being challenged by renewables as well as the promises of the "smart grid."
GIS: The Unifier
When considering the digital transformation in the utility industry, the key to the transformation lies in your GIS data, and we're not the only one saying this. Gartner noted that the GIS "…application needs to extend over traditionally separated IT and OT domains, as well as support the extension of monitoring and control with Internet of Things systems (Gartner, Magic Quadrant for Advanced Distribution Management Systems, Zarko Sumic, April 10, 2017)."
Put simply, we must reconsider how we think about GIS in order to transform.
GIS Data and Technology
At the forefront of the digital transformation is technology and a new ecosystem of applications to support improved utility workflows. These technologies, when implemented correctly, allow you to retain control for a smooth transition with maximized benefits for your organization and customers. From better GIS data to a new ecosystem of applications, GIS can now provide more focused apps for design, construction and as-builting that are tailored to fit the needs for a specific role or persona within your organization.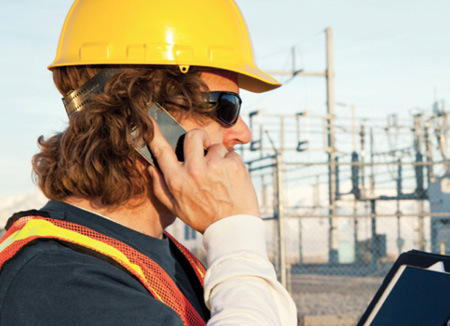 With impending change, it is important for utilities to make changes at a comfortable pace and have choices to plan, prepare and shift accordingly. Esri's new Utility Network will bring about many benefits for utilities, but will also require many changes. Most importantly, technologies that retain control of when and how you implement these overarching changes will drive even more possibilities for efficiencies and increased benefits.
Change Management
The magnitude of disruption facing utilities will inject change that needs to be managed. Successfully navigating change management means moving at your own pace and adopting changes when you are ready, not when you are forced, while shifting to new technologies over time. And more often than not, successful business transformations require strategic partnerships with organizations experienced with change management that can assist in navigating the digital transformation. Schneider Electric has helped various organizations navigate change in the past, and we are providing the tools and expertise to do it again. In harmony, the right technology and an experienced partner can help with this transformation, including tools that allow you to work with existing technology while preparing for Esri's Utility Network and other changes.
Get a Start Now
All business transformations must include an ultimate benefit to the utility in the end—a return on investment. Without a clear ROI and goals, utilities will not feel pressure to transform. Therefore, it is important to consider your desired outcome and the value you want to see in the end. Utilities need to bridge the gap between current operation and the digital transformation steadfastly approaching. For now, start seeking solutions that help you prepare for the future while capitalizing on advanced technologies in the market; participate in vendors' early adopter programs to start the transformation at your pace, and begin your plans to migrate data with an experienced partner. UP
About the author: As Director of Schneider Electric's Global Channels for Geospatial, Danny Petrecca has direct strategic management of the partner program that enables the large number of global ArcFM distributors that represent the ArcFM Solution. Petrecca is involved in the distribution, sales and delivery of the ArcFM Solution into the utilities and telecom markets outside of the US. As manager of the executive strategic relationship with Esri, Petrecca ensures joint go to market alignment between Schneider, Esri and our joint partners.