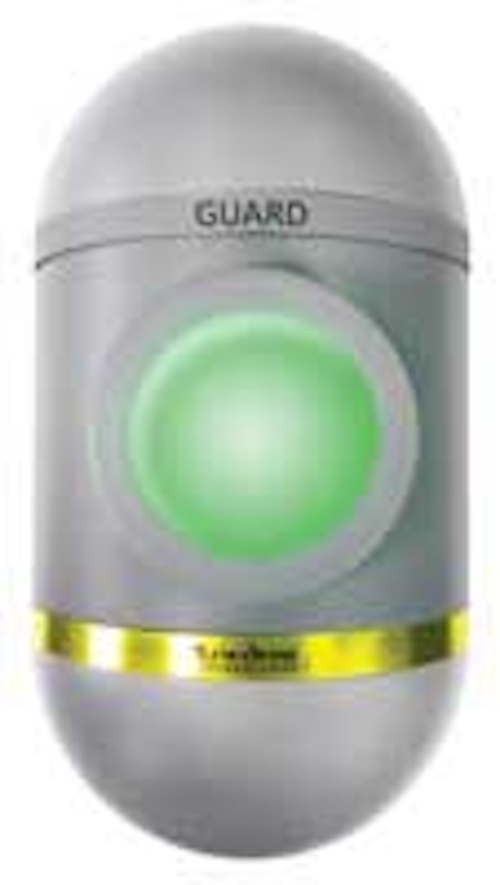 Research shows that up to 75 percent of power transformers in the US are more than 25 years old, and much of the electricity grid is relying on 45-year-old transformers that were designed to survive 40 years. Electricity demand in the US is expected to increase 19 percent during the next 10 years, but resources needed for this demand will only increase some 6 percent. This means the existing, aged transformer fleet is going to be stressed further, and transformer failures are expected to increase 500 percent during the next 15 years.
In summary, the grid is relying on too many transformers that have aged past their originally intended lifecycles, and those transformers will only be pushed harder. Considering the move towards the smart grid, this is the worst time for this perfect storm of potential transformer failures.
One of the most proven-albeit imperfect-methods to determine when a transformer is starting to fail is dissolved gas analysis (DGA). Performing DGA on transformers and load tap changers (LTCs) is common practice globally and cited in many standards with specific action levels dependent on gas concentrations found in the dissolved oil of transformers and LTCs. For years, this analysis has been performed by taking samples of the transformer and LTC oil in the field for lab analysis. Unfortunately, this is typically done once or twice a year and can take up to two weeks for results. Much can happen between samples. And, if an abnormality is found with the oil sample, this would require many samples be taken in a shorter time period, which drains manpower resources and can become expensive.
Some 20 years ago, efforts were made to take DGA analysis online and attach them to transformers. This technique was slowly adopted, but has proven to be a supplemental technique many utilities use globally to gain additional information about their transformers performance and behavior. This analysis method is typically placed on larger power transformers because of their criticality and because of the cost of the monitors. In addition, there are high costs associated with the installation and maintenance of these monitors that, along with questions about the reliability and accuracy of the monitors, have proven barriers to wide-scale adoption of this method across transformer fleets and into the grid's distribution segment. As a result, less than 5 percent of transformers globally have online DGA monitoring.
So what can be done to increase this adoption rate? The industry's newest line of online DGA monitors plans to address this issue by using a well-known gas monitoring technology that has been used for decades in other industries: non-dispersive infrared (NDIR).
Drawing from more than 40 years of gas-sensing expertise and utility market knowledge, LumaSense Technologies recently launched its SmartDGA line of online monitors. The company has provided more than 400,000 NDIR instruments for applications such as automotive exhaust monitoring, environmental monitoring and anesthesia monitoring. Leveraging knowledge gained from supplying NDIR instruments to these industries and from supplying to industrial and semiconductor customers, LumaSense has developed a compact and easy-to-install DGA monitoring line that is half the cost of others.
The SmartDGA platform provides low total cost of ownership and gives utility customers the ability to widely deploy DGA monitoring across their transformer fleets. The platform has three models: the Gauge, Guard and Guide.
• Gauge is the industry's first online DGA monitor dedicated solely to LTCs. LTC monitoring is critical because 30 percent of transformer failures are directly related to LTCs. The Gauge monitors acetylene, ethylene and moisture, and provides these readings independently. It also provides gas ratios and condition codes to monitor LTC condition using recent advances in Institute of Electrical and Electronics Engineers (IEEE) C57.139 and Cigre WG D1.31. The SmartDGA Gauge is installed in line with filtration systems found on LTCs.
• Guard is for early detection of anomalies by monitoring transformer gas levels of hydrogen, acetylene, carbon monoxide and moisture. Readings are provided independently so the severity of the fault can be judged and corrective actions taken accordingly.
• Guide is a comprehensive DGA monitoring system able to monitor all nine gases used in DGA analysis, plus moisture. Even with the comprehensive gas analysis performed by the SmartDGA Guide instrument, it is still the same size as the Guard and Gauge. Also available is LumaSense's Guide DGA software with enhanced features such as Duval's Triangle, Rogers Ratios, Key Gases, trending and CO/CO2 ratios for paper aging.
Each model provides the following features:
• Models can be installed on a single valve or on two valves, and can be mounted vertically or horizontally, dependent on preference and allowable space.
• Models are installed in approximately two hours.
• The large indicator light on the front of each instrument has four colors-green, yellow, blue and red-and flashes based on alarm settings that can be tuned by the end user.
• Modular design includes an EZHub, which is placed in the transformer control cabinet, and includes power and communication to the SmartDGA instrument. EZHub includes local indicator lights showing condition codes, two years of data storage, relay outputs and analog (0-20 mA) outputs. Installation and removal of heat generating components from the DGA instrument is easy. Each EZHub can drive two separate instruments and is connected to the instrument through a provided 10m connection cable.
• Models don't require a carrier gas or scheduled calibrations.
• Models are available with fully integrated communications infrastructure for smart grid deployment.
• Models can be directly integrated into LumaSense's LumaSMART fiber optic winding hot spot monitor that has a touch screen display and all commonly used communication protocols.
• Models include DGA Viewer software to allow system setup and trending of gas readings.
• Models have user configurable rate of change alarms that also increase sampling frequency as various warning and alarm levels are reached.
• Models withstand 20 psi and full vacuum.
SmartDGA is the latest addition to LumaSense's technology portfolio designed to prevent transformer failures. Through its Luxtron brand of fiber optics, the company has supplied more than 5,000 transformers globally with fiber optics for direct contact temperature measurement to determine transformer winding hot spot temperature. Based on feedback LumaSense obtained from utilities that were asked what they considered the most critical parameters to monitor on transformers, integrating SmartDGA monitoring with fiber optic winding hot spot monitoring will allow 92 percent of transformer monitoring concerns to be cost effectively addressed.
And, that's a statistic that could go a long ways towards preventing the aforementioned perfect storm.
circle 158 on reader service card