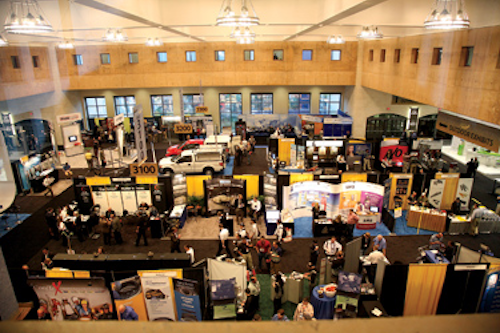 The Latest Products and More Showcased in San Antonio
This year's Utility Products Conference & Expo (UPCE), held in San Antonio, Jan. 24-26, 2012, brought together the newest products, demonstrations and training for utility industry attendees. The fourth annual UPCE, co-located with DistribuTECH, offered conference sessions, breakfast roundtables and solutions to everyday problems. Buyers and sellers in the electrical, cable, telecom and other segments of the utility industry were able to network and learn.
Opening Keynote: a Smarter Energy Future
UPCE and DistribuTECH officially kicked off with an opening keynote session the morning of Jan. 25. Introducing the keynote speakers and announcing the Projects of the Year award winners was Teresa Hansen, DistribuTECH Conference Program Chairperson and Editor in Chief of POWERGRID International, Electric Light & Power and Utility Products magazines.
Reliant Energy's Bill Harmon, who is that utility's vice president of residential marketing and product development, delivered a wide-ranging and long-sighted address on how utilities can win over customers on smart energy technologies. Harmon compared the task utilities have of attracting people to new and sometimes-misunderstood technologies to the rollout of another world-changing advancement from the past decade.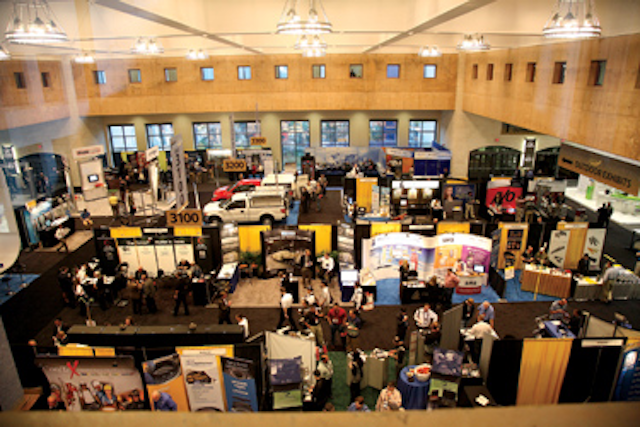 "Imagine if Apple pitched the iPhone as a polycarbonate-screened, oleophobic, gesture-based interface instead of just showing us that this was the coolest thing around," Harmon said. "If utilities and energy companies insist on reciting a list of technical specifications and engineering jargon to customers, then the public will struggle to understand what a smarter grid and smart devices can do for them. We need to share the value propositions of these technologies by showing customers what they can do with them in a way that they can understand.
"An in-home energy display, for example, should show the user how many pennies and dollars they are saving or spending on electricity instead of requiring the user to know what a kilowatt is. Smart meters may be one of the most powerful drivers for changing the way energy is distributed and consumed, but it can be difficult to sell a customer on a change they never thought they needed and did not ask for."
CPS Energy President and CEO Doyle N. Beneby then took the stage to thank the crowd for coming to San Antonio, the city his utility serves.
Beneby said local lawmakers and his utility have worked well together over the years and spelled out a few of CPS Energy's goals, which included more use of clean and renewable energy, energy efficient city infrastructure and a smarter grid that uses advanced meters.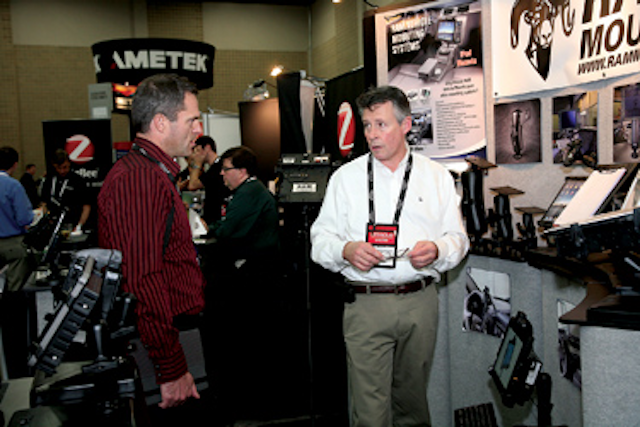 "In this new energy economy, economic development and R&D can work together to boost clean and renewable technology," Beneby said.
The city utility recently signed a 30 MW power purchase agreement to buy solar energy from Sun Edison, and is involved in an integrated gasification combined cycle (IGCC) generation project that can capture up to 90 percent of carbon dioxide produced and use it for advanced oilfield extraction.
"These projects help reduce our carbon footprint, but also provide a hedge against the regulatory uncertainty we've been seeing lately," Beneby said.
Ben Stein, actor, author, economist and pop culture icon, was also on hand to offer his trademark dry humor, but also some encouragement to the delegates. Without electricity, Stein said, the world we know and love today would be an impossibility.
"I am here to thank you because without electricity, we'd all be miserable," Stein told the audience. "With electricity, we are super-men and super-women. Electricity makes us into gods, and the grid is the god-machine."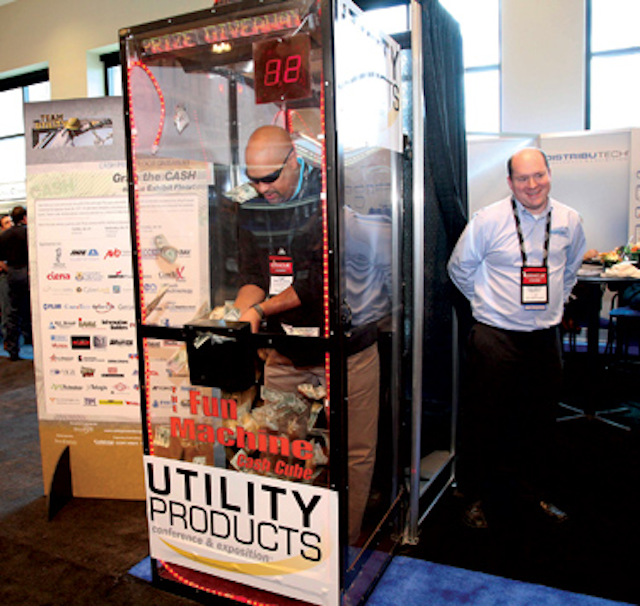 There are rules of physics at play in the electricity industry, and Stein said he was thankful there are people hard at work who understand how those laws work.
"Electricity must be consumed as fast as it's produced, it can't be interrupted. If reliability slips, there will be blood in the streets-so your work is not only essential, it's also cool," Stein said.
The Conference Sessions
This year's UPCE offered two pre-conference courses and eight conference sessions. Pre-conference courses included "Working Near High Voltage Substation Equipment," and "Grounding and Bonding." Conference sessions included "Managing Electrical Operations (Part 1 and Part 2)," "Developing Occupational Programs at Your Local Community College," "Examining Occupational Grounding (Part 1 and Part 2)," "Understanding Switching Best Practices," "Crafting Training and Development for Line Workers," and "Adopting Lessons from Local Smart Grid Work."
Matt Dell, the owner of Hi-Line Utility Supply Co., was the speaker for "Examining Occupational Grounding (Part 1)." Dell discussed the importance of using the proper transmission and distribution tools and equipment. Steve Gordon, senior product manager for Hubbell Power Systems' Chance hotline tool group, was the speaker for "Examining Occupational Grounding (Part 2). Gordon, who has more than 36 years of experience in the electrical industry and is an active member of the American Society for Testing and Materials (ASTM), addressed the importance of awareness and taking responsibility for your personal safety.
The Floor
Exhibitors showcased a wide range of products and services at this year's UPCE. Among the many utility specialties: vehicles and accessories, tools and supplies, transmission and distribution, test and measurement, line construction and maintenance, and overhead/underground. Following are brief highlights from some of the companies at this year's UPCE.
Bulliray Ray, a provider for occupational dog bite safety, demonstrated how to protect yourself from dog attacks. On a typical 500-household route, a meter reader, cable installer and others will encounter 300 dogs-most of them will be aggressive. More than four million dog bites annually are serious enough to require medical attention. Bulli Ray provides a variety of educational and safety training resources: e-learning, webinars, onsite training at your location, training conferences and more.
Electric Power Research Institute (EPRI) demonstrated two of its industry research robots, Ti and Scotty. Scotty demonstrated its lighting measurement skills on a roving display; Ti provides information to the utility about what's going on along the line, along with specific location information from its global positioning system.
Osmose Utilities Services, a provider of inspection, maintenance and rehabilitation services and products to electric, telecommunications and gas utilities, showcased its utility pole structural analysis software, data collection and maintenance, and video data capture.
Glen Canyon presented how it can help electric utility customers reduce capital and operating costs, improve revenue and enhance customer service through its economical advanced metering infrastructure (AMI) and automatic meter reading (AMR) solutions. The company's new NEXGEN technology delivers smart meters at the cost of mechanical meters and eliminates capital cost for AMI networking and data management.
Tablet PCs for the mobile workforce were available from MobileDemand. The company's XTablet T8700, for use in the most demanding environments, provide integrated numeric keypad, sunlight readable display, bar code scanning, vehicle mounting, credit card reader, PC specs and accessories, and is military rugged tested.
Networking Opportunities
With the many opportunities for learning, there was also time to play. The opening day reception offered hors d'oeuvres, drinks and networking with industry colleagues while viewing the exhibits. The next day, attendees could join sponsors at their booths on the exhibit floor for It's 5 O'Clock Somewhere happy hour. Immediately afterwards, the Round 'Em Up Networking Party provided western style entertainment. Attendees and guests enjoyed country-rock music from the Texas Unlimited Band, food and drinks, and the "opportunity" to take part in a real Wild West rodeo on a mechanical bull.
Taking place throughout the show were cash giveaways at the UPCE booth. Names were drawn to enter The Fun Machine Cash Cube; as money swirled around the person inside, they were given a set amount of time to collect and dispense as much money as they could-walking away wealthier and wind blown.
Next year's UPCE will take place in San Diego, Jan. 29-31, 2013, at the San Diego Convention Center. For more information, please visit http://utilityproductsexpo.com. Make sure you save the dates and make plans to attend!
More Utility Products Current Issue Articles
More Utility Products Archives Issue Articles