Upgrading the Grid: Problems and Solutions
There is little disagreement over the critical need for a massive upgrade to our existing power transmission grid. In the words of former Energy Secretary Bill Richardson, "We are a superpower with a third world grid."
Aug 15th, 2013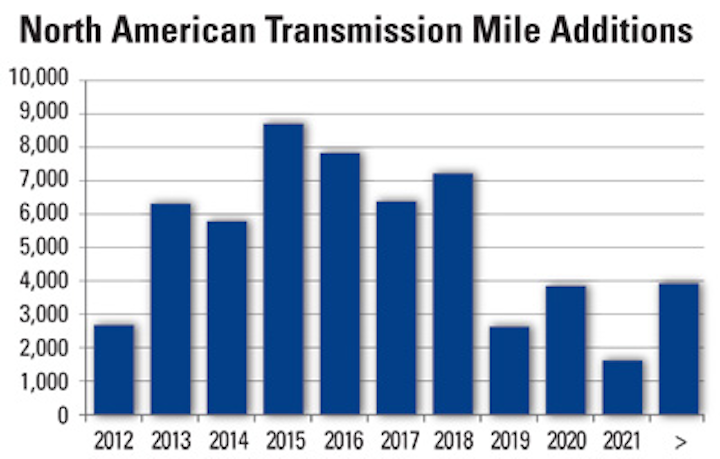 By Brian Parker
There is little disagreement over the critical need for a massive upgrade to our existing power transmission grid. In the words of former Energy Secretary Bill Richardson, "We are a superpower with a third world grid." Conversely, how to achieve this goal, or even how to begin to approach the massive project, is so far a problem without a solution. Complications include financing the estimated $476 billion cost, upgrading the more than 400,000 miles of transmission lines and associated components hardware (insulators, conductors, dampers, etc.), or even how best to reach the equipment in remote and environmentally sensitive areas. Regardless of the issues associated with implementation, the integrity of the installed system is critical to avoid major outages across the country-our entire way of life depends on successfully maintaining and upgrading our grid.
History
In the opinion of the National Academy of Engineering, the development of the grid was "the most influential engineering innovation of the 20th century." Unfortunately, in the 21st century, we are still operating with mainly 1960s technology. According to the American Society of Civil Engineers, about 70 percent of power lines and transformers are more than 25 years old, and 60 percent of circuit breakers are more than 30 years old.
Originally built as a collection of local and regional grids, the separate electric systems were joined to improve reliability and lower costs. As these grids grew, trading markets and long-distance transmission lines developed. The result is our current system of three regional interconnecting grids linking 75,000 MW of generation to millions of customers, served by some 3,000 utilities.
Since the first commercial power grid went online more than 130 years ago, little has changed in the basic technology. Much of the physical grid dates back several decades, more than the average life span of the equipment. Even as demand and congestion continue to steadily rise, expansion of the interstate grid progresses at a snail's pace.
"We need an interstate transmission superhighway system," said Suedeen G. Kelly, a member of the Federal Energy Regulatory Commission.
The Costs
The $11 billion in public and private funds to upgrade the grid distributed as part of the 2009 stimulus package was barely a down payment. When completed, however, the project could result in trillions of dollars in benefits. Problems with the antiquated power grid now cost the economy an estimated $150 billion annually. According to Massoud Amin of the University of Minnesota, a modern, efficient grid could save as much as $70 billion per year.
With continuing pressure to upgrade generation, transmission and distribution networks, the power industry also faces increasing demands from investors, regulators and customers who expect returns on their investments, regulatory compliance and affordability. The conflicting demands make it difficult for industry stakeholders to make the important decisions that must be made for us to be successful.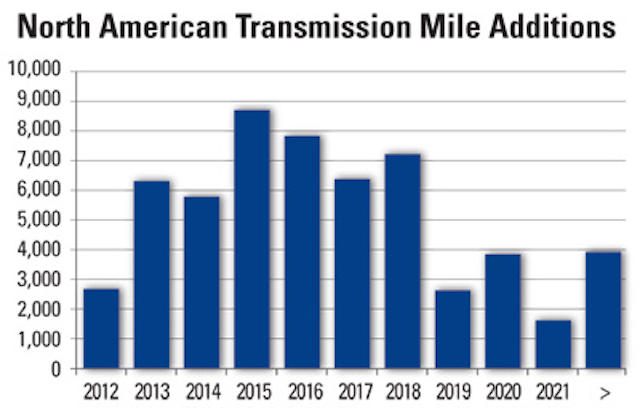 Challenges
Deregulation has resulted in a division of the distribution and transmission businesses. As the electric power industry moved a regulated monopoly to a free market model, existing financing models make it difficult to fund an upgrade. Difficulty in recovering costs remains an impediment to launching modernizing projects. Some propose a public-private financing system, similar to the way the Interstate Highway system was paid for. Others would have the costs paid by the consumers. The likely solution will be a compromise between the two. Until an agreement is reached on how the costs will be shared, however, the launch of a major effort to modernize the grid will continue to progress slowly.
Generation is increasing four times faster than transmission. Large transmission upgrades, however, are hobbled by the need for coordination between multiple state, local and federal organizations. Add to that the multitude of overlapping permits and need for cooperation between the hundreds of major companies that own the electric power system, and you can have a gridlock.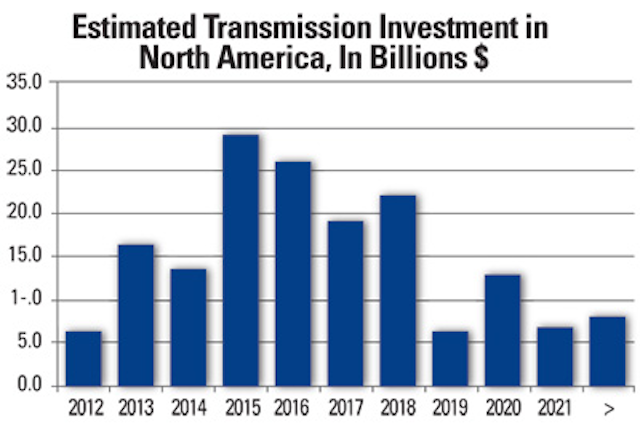 Challenges for New Transmission
• Planning -what do we build, and when?
• Which generation resources do we want to develop, and where?
• What's the best timing to get new generation and transmission?
• What types of transmission are flexible and cost-effective in the face of policy, economic, societal and technology uncertainties?
• Cost allocation and recovery-who's going to build it and who's going to pay for it?
• Who bears the costs and who gets the benefits of generation and transmission development?
• Siting and routing-where do we put new generation and transmission, and how do we resolve it faster and cleaner?
• Clear, unambiguous, long-term regional or national policies are necessary to establish certainty for major transmission investment and to move projects from plans into reality. Silverstein, Alison, "Transmission 101"
In an attempt to alleviate the regulatory hurdles, Congress enacted the Energy Policy Act of 2005. The legislation empowered the Department of Energy to approve projects if state governments failed to act. Unfortunately, the effort has been thwarted from the beginning by political objections-many coming from the Congress that approved the act.
In 2010, the Federal Energy Regulatory Commission (FERC) issued Order 1000 in another attempt to solve the tangle of conflicting interests. Order 1000 provides guidelines for planning, building and paying for new transmission lines. The order requires the various stakeholders to cooperate on regional planning and construction in building new power lines.
Solutions
Construction and maintenance costs will represent a significant share of the total costs, and time to complete the multitude of projects will be considerable. And, these will not even be a consideration until permission is granted to traverse private property to reach the construction and maintenance sites, especially in rugged and remote areas. Aerial line services offer solutions to these problems.
What was previously used as an emergency response to line outages-in the form of aerial patrol-has emerged into a multi-faceted source of solutions for transmission construction support and repair, replacement and maintenance needs. Over the past 30 years, the field of aerial power line services has developed into an expanding field of helicopter applications. Aerial crews using specialized tools and equipment provide a safe, fast and efficient alternative to ground-based services with measureable operational cost savings.
Research by Dominion Power, gleaned from a recent project involving 260 structures, show that using aerial services provides up to a 67 percent cost savings and time is reduced by up to 99 percent when aerial services are used for inspection and maintenance. With an estimated expenditure of $6 billion for new construction, maintenance and upgrades, significant savings can be realized using aerial services.
Moving equipment necessary to upgrade these lines by ground is difficult and frequently requires permission from landowners, environmental assessments and new roads. With aerial services, there is no physical footprint made by the equipment, which in many cases reduces or eliminates the need for permits.
Aerial line services used in new construction, repair and maintenance boost productivity and efficiency to a new level. Where ground-based methods require large teams of professionals and significant heavy equipment to complete similar tasks over a longer time period, aerial services can become the "force multiplier"-allowing more work to be completed within the same time frame and delivering quality safely, and on time.
Conclusion
As we struggle with the issues associated with upgrading the power grid, customers are paying 43 percent more to build and maintain power grids than they did in 2002. And, grid costs are rising twice as fast as the rate of inflation. At the same time, the grid is also becoming less reliable. We must move forward with plans to prepare when the project is launched. Incorporating aerial services into the plans can provide valuable benefits through significant savings in time and money.
---
About the author: Brian Parker is executive vice president with direct oversight of all of Haverfield's operational activities. Parker received his initial flight training in the U.S. Army and was selected to become an elite Aero-Scout Pilot. Parker originally joined Haverfield in 1987, as a pilot, and was involved in developing many of the company's products, services, procedures and proprietary methods. He then held positions as chief pilot, operations manager and director of operations. In 2001, Parker was promoted to vice president and also became responsible for business development, and research and development of new product lines. He works closely with Haverfield's crews, customers and business partners.