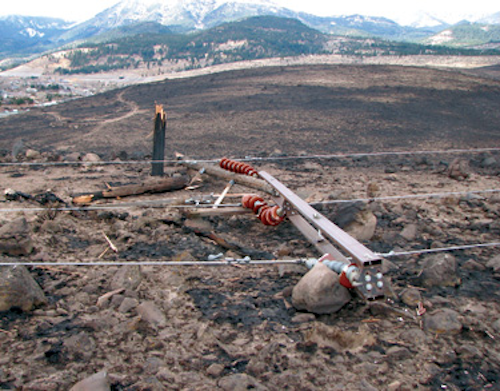 By Dave Bryant
Utility folks, with all due respect, are highly conservative. Drop a line and the impact of an outage can be catastrophic. Lost power can have devastating economic consequences. Even worse, lives can be lost. It's no surprise the utilities' "technical gatekeepers" need to have a clear understanding of how new products perform in the harsh world of high voltage.
More importantly, utilities must understand how a product will perform over its anticipated service life, generally expected to be 40 years or more. While our aged grid recently received a D+ rating from the American Society of Civil Engineers, utilities are working to identify and deploy new technologies that can cost-effectively improve the efficiency, capacity and reliability of our grid. Considering the condition of our grid and the rapid change in generation resources and location, they need to leverage new technology as quickly as possible. The challenge is that the new technology must be highly tested and well understood.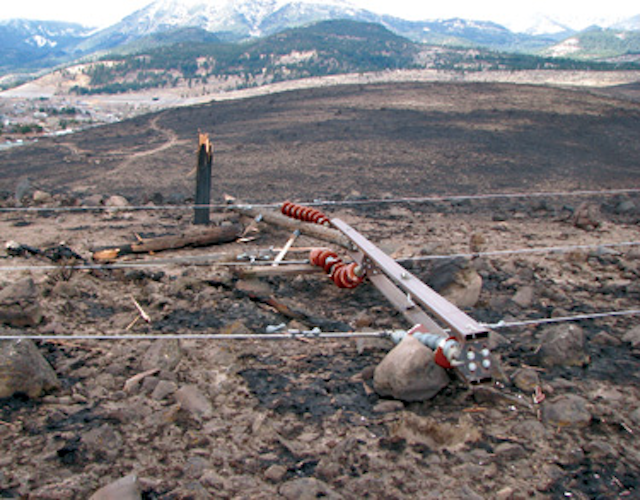 While a number of test protocols have been developed for different components, conductors and hardware, in some cases the interpretation of the test data remains somewhat unclear, especially as the technical bar continues to rise. Adding further complexity is that it can be difficult to perform accelerated testing-which can require a conductor or component be run far above its rated value-in an effort to shorten the learning cycle. It's not practical to test a product for 40 years before deploying it. Because of this, substantial efforts to conduct accelerating aging tests have been undertaken by a number of manufacturers, industry advocates and utilities, worldwide. This is particularly true as it relates to advanced conductors that have the ability to carry up to twice the current of conventional conductors with lower line losses.
While extensive lab testing has enabled over 100 utilities to deploy more than 13,670 miles of the aluminum conductor composite core (ACCC) conductor at more than 260 project sites since the product was first commercialized in 2005, field experience is adding more to the knowledge base.
In January 2012, a firestorm burned down many homes between Reno and Carson City, Nev. With it, the fire destroyed several 138-kV wood H-frame structures that had recently been updated with ACCC conductor to increase the line's capacity. The steel cross-arms and ACCC conductor dropped to the ground. NV Energy, an investor-owned holding company based in Las Vegas, Nev., thought the new composite core conductor was destroyed, but, after inspecting the conductor, it was barely bruised. After replacing the wood poles and ceramic insulators, the conductor and steel cross-arms were simply lifted back in place and the line quickly re-energized. Because of the conductor's durability, the line was quickly re-energized at little cost. This experience gave NV Energy the confidence to complete three additional installations shortly thereafter.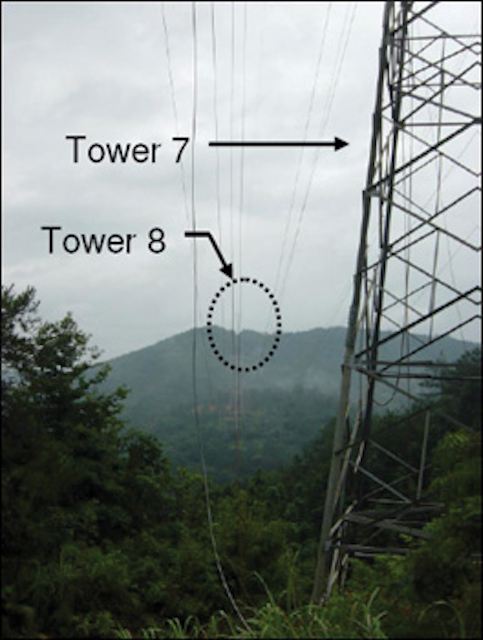 In 2006, a few weeks after a 220-kV line was reconductored with ACCC to increase capacity over a mountain range in the Fujian Province of China, Super Typhoon Saomai struck. More the 1.3 million people were forced to evacuate, and winds in excess of 135 mph were recorded. Saomai was classified as the most powerful typhoon to hit China in the previous 50 years. Surprisingly, the ACCC conductors were unscathed. This is remarkable considering the relatively long 2,600-foot spans between the steel lattice structures. The grid operator was pleased-especially because there were 36 underbuilt lines. While the grid operator spent a long time reviewing test data compiled by the conductor's manufacturer and State Grid China, whose lab had performed many additional tests, it was this field experience that inspired confidence.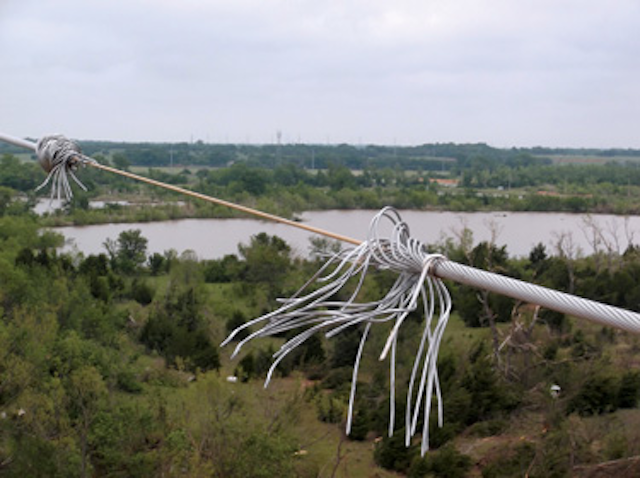 In May 2013, an EF5 tornado struck Moore, Okla., in the US. The path of the tornado-moving from the west to the east-crossed directly over a 138-kV ACCC conductor transmission line that had been installed on new steel monopoles carrying current to the north from the McClain power plant. Less than a mile north of the power plant, the winds lifted a 40-foot metal shipping container and blew it more than a hundred yards where it crossed a road and many trees. As the container was blown east, it appeared that it hit one of the 140-foot monopoles, knocking over the pole to about a 45 degree angle. The impact transferred load to the adjacent poles, which also bent as a result. Though the ACCC conductor's aluminum strands were damaged to some degree by flying debris, the core was undamaged even though the tensile load actually snapped all the aluminum strands in one location.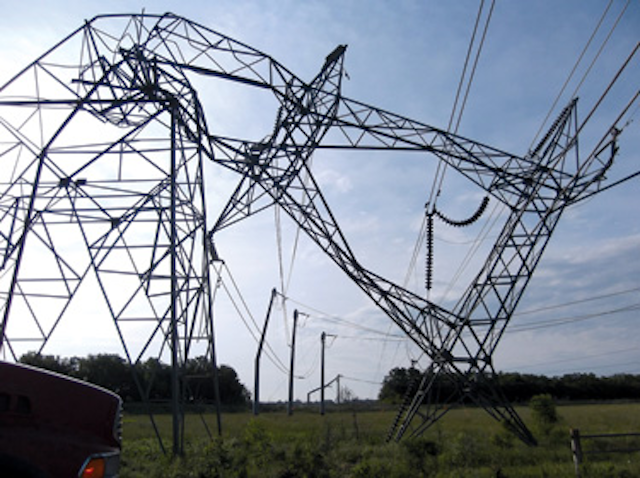 At this area, Oklahoma Gas & Electric's (OG&E's) repair crew was able to cut out a 30-foot section and replace it with new conductor using two full tension splices. Nearby, because of sporadic strand damage caused by flying debris, OG&E's crew replaced an 80-foot and 800-foot section directly to the dead-ends using single splices. Less than one-fourth of a mile away, a double circuit 138 kV and 345 kV-both had double bundled conductors-were downed by a fallen lattice structure that was hit by the chassis and frame of a mobile home. These two circuits fell directly onto the 138 kV ACCC line. The insulator on the upper phase of the ACCC line-vertical configuration in this location-snapped when the lines above fell on it. The ACCC conductor was not damaged. To be safe, protective armor rods were placed over the ACCC conductor where it had been hit by the fallen lines. After removing the fallen overbuilt lines and replacing the damaged monopole, the ACCC line was reenergized in two and one-half days.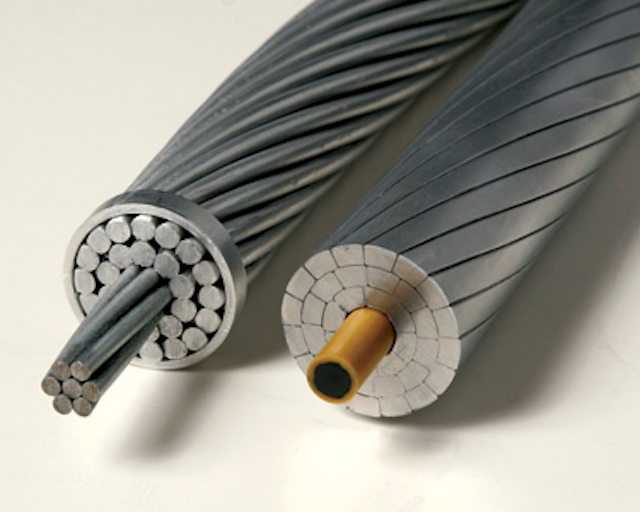 While fully understanding a new technology takes time, effort and exhaustive testing, it's often field experiences such as these that help us truly understand and appreciate just how tough a new product really can be.
---
About the author: Dave Bryant is director of technology for CTC Global.