Critical Communications Software Meets the Needs of Tomorrow's Mobile Workforce
As utilities' budgets continue to be trimmed, they are forced to provide the same quality or better service with fewer resources. To accomplish such a demand, the role of the field worker must evolve to include new responsibilities, including appointing direct project management and eliminating middle-man dialogue to improve turn-around times between requests and results.
Apr 1st, 2011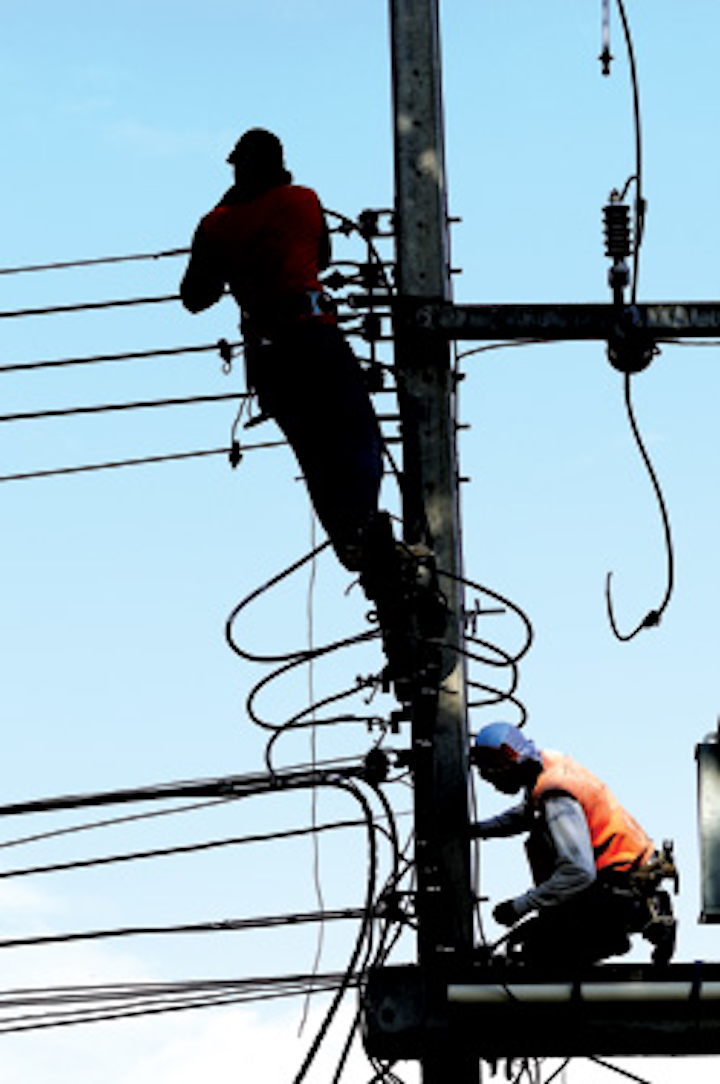 By James Mustarde
As utilities' budgets continue to be trimmed, they are forced to provide the same quality or better service with fewer resources. To accomplish such a demand, the role of the field worker must evolve to include new responsibilities, including appointing direct project management and eliminating middle-man dialogue to improve turn-around times between requests and results. This means technicians are now being forced to master the art of transparent, urgent and ubiquitous communication in order to directly manage utilities' projects, service calls, disaster response and operations-management tasks such as meter monitoring. But, are they equipped to meet such an expectation?
The Universal Technician's Challenges
The next-generation technician will embody the front-line hub of communications for any utilities entity. Whether these professionals continue to receive service requests from dispatch centers or their roles evolve to manage direct customer relationships, the era of the universal technician is here and the performance of any technician is only as strong as the tools available for this professional to use. For the universal technician, a role that blends customer service with on-site technical ability, these tools are as much communications devices and systems as they are pliers, cables and other hardware.
Arguably, the technician's communications devices and abilities are central to job performance. Timely access to and delivery of critical information is at the crux of this role, and the ability to communicate with real-time information as it relates to customer activity is imperative. This is especially important as the technician takes on a more client-facing role and is responsible for directly conveying account status and activity information to customers. The universal technician is becoming the gatekeeper of the customer relationship and there isn't room for communications latency.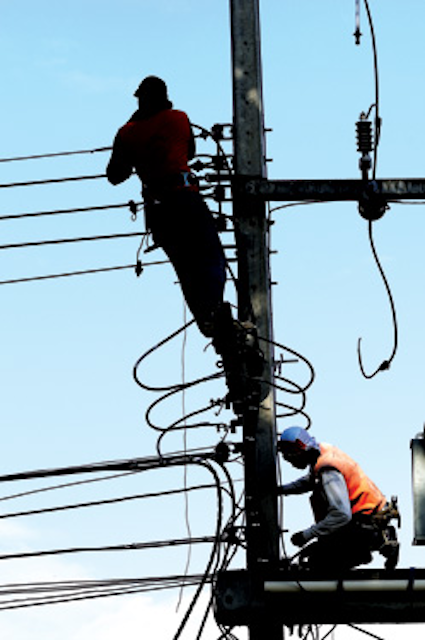 While this more universal role is projected to generate the cost savings and performance improvements required of utility companies today, the technology these individuals currently rely on cannot support the new concept. Utilities' field workers still depend on old and non-uniform communications devices and technologies to provide service to the public. The problem is that these different devices are not good for collaboration. In many cases, they are made to share voice and data only between other devices of the same make and model. For obvious reasons this is not the communications infrastructure required of the universal technician. As legacy systems have been built upon and new models and standards have replaced older technologies, utilities' communications networks–and the ability of responders to interoperate–have grown more complex.
Adding to the issues, field workers often must navigate between different devices depending on the operation and the person they are attempting to contact. In many cases, they must carry a cell phone and a two-way radio, and messages must go up and down communications channels before any form of situational awareness is realized–from a customer's and a dispatch operator's perspective. This has resulted in delayed communications, poor agility to respond and adapt to field scenarios and decreased customer satisfaction. Improving these communications systems and protocols is necessary to help the field worker evolve into a more universal technician equipped to handle real-time, intra-organizational information and customer relations.
Leveraging Software to Overcome Communications Barriers
Many proposed solutions have been made to this problem; one that makes the most sense, perhaps, is for utility companies to take advantage of the growing utility and ubiquity of smartphones. With the evolution of new voice communications applications, this isn't a bad idea and could replace costly two-way radios that are in use today. The problem has been that these devices don't provide the urgent push-to-talk functionality common with two-way radios. In the past, in order for utility workers to leverage their smartphones as a hub device, they had to give up the critical communications capability that comes with push-to-talk. In an industry where seconds matter, this has never been an option and the smartphone-radio juggling has ensued. But, this is no longer the case.
For more than a decade, the U.S. military has leveraged software as a means to unify typically non-compliant devices so defense personnel can talk over one channel regardless of their communications system or device. Software has provided the military with a foundation for real-time situational awareness they could not achieve simply by purchasing proprietary systems and technologies. The same concept can be applied to the utilities industry.
The same software can transform an ordinary smartphone into a push-to-talk, two-way radio, allowing the smartphone to finally take its place as a hub device for utility workers needing call and push-to-talk capabilities from one handset.
WAVE Software to Equip the Universal Utilities Technician
One such technology is WAVE critical communications software. It leverages radio-over-Internet protocol (RoIP) technology to send and receive radio communications over an Internet protocol (IP) network. The ability to route push-to-talk radio traffic over an IP network has already had a far-reaching impact on the operational capabilities and the effectiveness of defense organizations and federal and local government agencies that have enjoyed low latency and improved reliability over traditional push-to-talk devices. WAVE also unifies two-way radios with all other forms of communication in a particular network, including smartphones, personal computer (PC) soft phones, landlines, and dispatch and control equipment. It is the only solution to extend the concept of unified communications beyond desktop technologies to the mobile and field worker–those who rely on real-time communication the most.
Extend Communications Reach, Increase Interoperability
Because WAVE can unify any combination of communications equipment, it also can extend communications networks in ways that were before unheard of. Older trunked radios that had been cast off to remain in storage because they weren't compatible with new system upgrades, for example, may now be integrated back into the network as a solution to spectrum squeeze. With WAVE, these devices will be just as effective collaboration tools as newer devices. The software routes voice coming from a trunked radio system in the same way it would route voice from a new digital radio, putting the technology on a more even playing field and allowing organizations to squeeze every drop from their previous investments.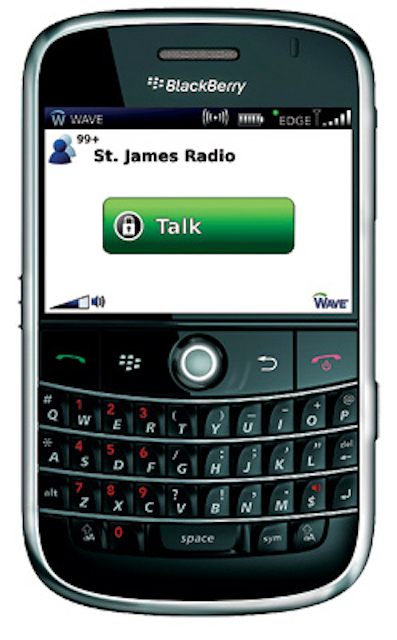 For the first time, utility companies can open their equipment storage silos and piece together a more effective, collaborative and functional communications network. Then, they can expand on that network with ordinary smartphones simply by deploying WAVE software. This is the essence of next-generation communication and the beginning of a smarter grid. It is the foundation for enabling the new universal technician.
Conclusion
Software can help utility companies meet their increasing efficiency and client satisfaction demands despite having less money to work with. While many people are talking about the smart grid, the universal technician is a practical and organic step in that direction. Equipping these professionals to engage in clear, immediate and meaningful two-way communication is the key to a smarter grid now and is necessary to keep customers loyal, particularly as the utilities market sees an influx in competitive energy sources and entities. For those companies intent on improving their operations and setting a solid foundation so they can thrive in the future utilities landscape, software must be considered as a means to enhance communications protocols and quality now.
---
About the author: James Mustarde is the marketing director for Twisted Pair Solutions, maker of WAVE unified voice communications software. E-mail comments to james.mustarde@twistpair.com.
More Utility Products Current Issue Articles
More Utility Products Archives Issue Articles