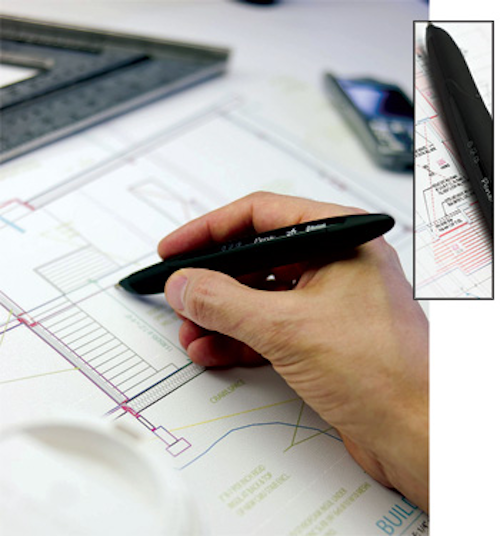 Burbank Water and Power (BWP) serves 45,000 households and 6,000 businesses in Burbank, Calif., with power and water through an extensive network of poles, lines, substations and water infrastructures. BWP substations undergo frequent inspections, repairs and preventive maintenance to provide customers with high service levels and uptime. The frequent changes result in out-of-date as-built drawings and possibly years of paper-based updates backlogged for computer aided design (CAD) operators. BWP selected Capturx Software for digital pens to instantly substation as-built markups to improve infrastructure visibility, while reducing data collection and entry costs, and risks from missing documentation.
Challenges: Keeping Substation Plans Current with Frequent Maintenance Changes
Like many utilities, BWP has skilled maintenance and service teams that inspect critical infrastructures, perform preventive maintenance and quickly respond to issues to keep service levels high. As teams plan and perform maintenance on substations, for example, they work with as-built drawings that reflect the original plans along with the cumulative changes. Armed with the current drawings, service teams can bring the right parts and tools and avoid surprises.
The challenge is that the plans are often out of date. With ongoing maintenance, parts and configurations frequently change. Changes are noted on the paper drawings in real time, but it can take as long as years for those changes to be reflected in the master as-built drawings. Marked up paper plans can be misplaced, left on site or left in trucks. When the mark-ups do make it back to the office, they are added to the stack of marked up drawings awaiting updates by the CAD operator.
Out-of-date substation plans make it difficult to plan preventive maintenance and react proactively to issues. Out-of-date plans can also result in on-site surprises when teams respond to issues with equipment and staff that don't match the actual substation conditions.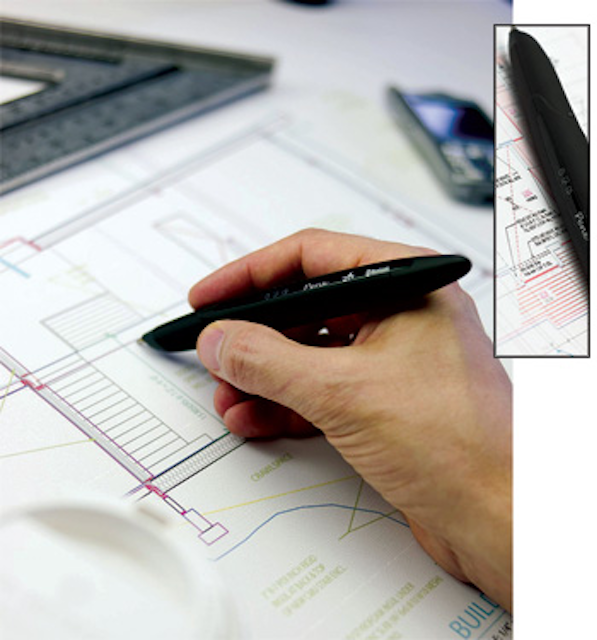 Mobile Computers: Too Cumbersome for Substation Inspections and Service
To get the as-built markups back to the CAD operators faster and reduce the risk of missing documents, the team had explored using mobile computers. Laptops and tablets did not end up being a viable alternative for a range of reasons. The teams are highly mobile and working in demanding environments–industrial, outdoors or bright sunlight. In addition to requiring extra costs for equipment, training and support, mobile computers typically only offer a key-hole view on CAD plans. This makes it difficult to work with and mark up bigger and more complex CAD design drawings. The teams also weren't necessarily trained on CAD systems, which can be complex. The easiest process is the current process: simply redlining large paper prints with a pen.
Solution: Capturx Markup for PDF
With Capturx Markup for Portable Document Format (PDF), BWP can simply print CAD drawings of the substation plans that are published directly out of AutoCAD. The designs are printed on ordinary paper through Capturx, which creates a 2-D barcode that enables markups on specific drawings to be tracked by digital pens. Redlines are scanned as they are written with the digital pens, which record the ink strokes and automatically associate them with the correct files published from AutoCAD. When field teams return to the office, they simply connect the digital pens to their personal computers (PCs) using Universal Serial Bus (USB). The redline markups are automatically integrated into the correct design files.
Results: Faster Substation Inspection Reporting and Plan Updates
Substation inspection and service teams can now digitize their markups on site as they write them on paper. The data can instantly be sent to the back office using the pen's built-in Bluetooth with cell phones or stored on the pen during the day or a week for uploading into the original files through a standard PC and USB connection. With faster digital data access, CAD operators can get files in digital formats immediately for faster updates.
Reduced Risk with Real-time Data Access and Better Visibility
In addition to being faster, Capturx also creates redundant copies of the data, minimizing the risk of important markups languishing on site or in trucks. With better and faster access to data, teams can spot issues faster, better plan preventive maintenance and avoid risks from unidentified issues. If the paper should get lost or destroyed, all information is recorded by the pen. If the pen is lost or damaged before data is downloaded, the inspector still has the original paper forms.
Works the Way They Do
BWP was able to automate the substation inspection and as-built updating process without complex or expensive computers, training, support or distractions. The teams in the field simply continue the easy and reliable process of writing and redlining paper substation plans. Engineers can focus on their core tasks–inspecting, reporting, identifying and addressing issues–without the costs, risks and delays of the paper trail.
More Utility Products Current Issue Articles
More Utility Products Archives Issue Articles