Linemen Staple Driver
Atlantic Utility Service's SPARKY staple driver was designed at the request of electric utilities, specifically to become compliant with the Occupational Safety and Health Administration (OSHA) standard 1926.30(a). This standard states: "Employers shall not issue or permit the use of unsafe hand tools."

The Hand Tools Institute states that 30,000 people are injured annually using hammers. The main cause of injuries is misuse and improper maintenance. Linemen have cut grooves in the hammer to aid in driving the rounded staples, which helps prevent the staple from flying away. Some lineman use high-speed saws or grinders that create heat and alter the temper of the hammer face, leading to chipping.
SPARKY is designed to provide a safe alternative to altering the hammer while giving the linemen the control they require to work in a safe and efficient manner. With the ever-changing regulations concerning drop zone safety, the safety ring helps address work area safety.
Atlantic Utility Service
CIRCLE 108 ON READER SERVICE CARD
---
Transcube XT High-capacity Fuel Tanks Legally Transportable While Full
The Transcube XT line of high-capacity diesel fuel tanks delivers an environmentally friendly solution for fuel handling in a number of specialized applications. Conforming to all applicable government regulations, the tanks are legally transportable while full, making them especially useful for rapid fuel deployment to remote locations and natural disaster sites.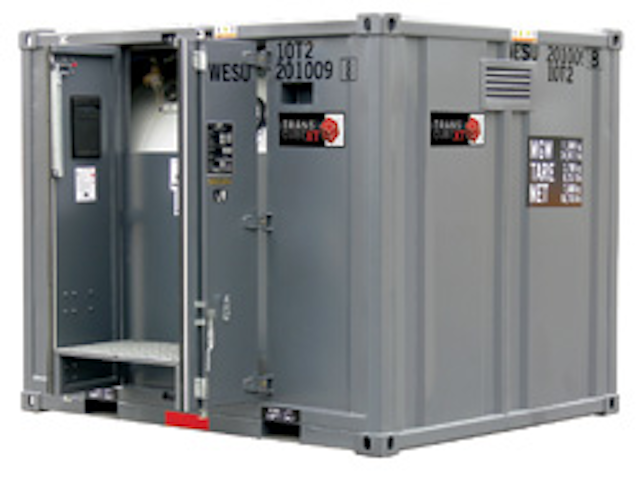 Standard models in the Transcube XT line include the TCT100 and TCT200, which offer capacities of 2,450 gallons and 5,000 gallons, respectively. Each unit features a cylindrical inner tank that is specially designed to hold diesel during transport. Internal baffles assist in minimizing fuel surges while the tank is in transit or being maneuvered on a jobsite. The inner tank is enclosed within an outer wall that ensures 110-percent secondary containment to eliminate the risk of spills or ground contamination.
Built within International Organization for Standardization (ISO) container dimensions, Transcube XT tanks are Underwriters Laboratories (UL) and Underwriters' Laboratories of Canada (ULC) approved for safe diesel fuel storage.
Tanks and fittings can also be supplied with custom colors to match a user's existing fleet of equipment.
Transcube USA
CIRCLE 110 ON READER SERVICE CARD
---
SPEC Pak High Power Connector
Anderson Power Products (APP) introduces the SPEC Pak High Power Connector, APP's latest addition to the SPEC Pak Connector series of sealed power for environmental conditions. The SPEC Pak High Power Connector has power handling capacity from 75 to 260 amps and an IP68-rated waterproof, environmentally sealed shell—making it especially useful for portable and test equipment; solar, wind and traditional power generation; traffic control equipment; as well as transportation, industrial, agricultural, and military applications.
The SPEC Pak line's housing design and materials create a rugged, watertight and weatherproof enclosure to protect electrical components from water, dust and other harsh environmental contaminants. The SPEC Pak High Power Connector shell accepts 75 to 180 amp Powerpole contacts and up to eight auxiliary contacts. Powerpole contact housings are available in a wide array of colors, providing wire to housing color-coding options and design flexibility. The combination of housings, power, ground and signal contacts offer thousands of design options for the most demanding applications. Wire sizes can accommodate a range from 24 to 3/0 AWG.
Anderson Power Products (APP)
CIRCLE 109 ON READER SERVICE CARD
---
Rugged Flat Panel for Use in Bright Environments
iKey introduces a new high-bright line of panel-mount displays manufactured for optimal viewing in direct and indirect sunlight. Outdoor human machine interface applications require displays that are designed for both bright and ambient light conditions. The new line of high-bright displays has up to 1,700 nits of adjustable brightness, making them readable in virtually any lighting condition.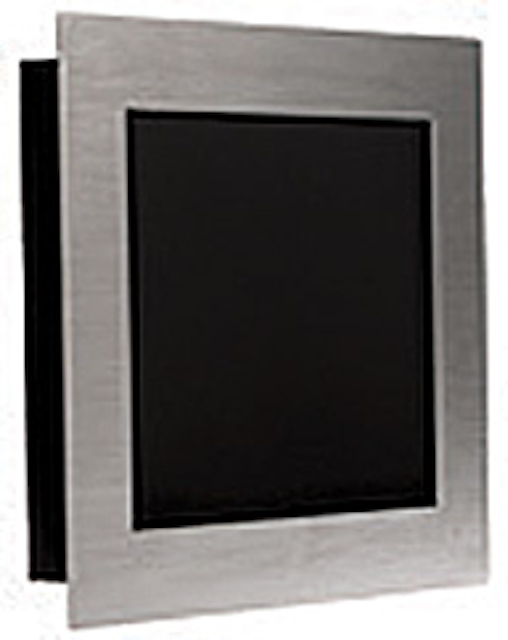 iKey's brightest line to date includes the 15.1-inch FP15-PM-HB-1700 with 1,700 nits and the 17.1-inch FP17-PM-HB-1000 with 1,000 nits. Both are available with optional touchscreen (FP15-PMT-HB-1700 and FP17-PMT-HB-1000). These high-bright displays are designed for performance in highly illuminated outdoor environments.
Each of iKey's panel-mounted displays is built into a rugged aluminum alloy bezel and meets National Electrical Manufacturers Association 4X specifications, making it fully protected against dirt, debris, liquids and corrosives.
In addition, the high-bright line's light-emitting diodes (LEDs) have an extended 70,000-hour backlight life. The LEDs also make the displays energy efficient and operate at a relatively low temperature.
iKey Inc.
CIRCLE 111 ON READER SERVICE CARD
---
Easy Power Single-phase Power Supplies Meet CE Requirements
Automation Systems Interconnect Inc. (ASI) has recently introduced a new product line, Easy Power. The new 24-Vdc, single-phase power supplies meet stringent CE requirements and is Underwriters Laboratories (UL) 508C listed. The compact size is 50 percent smaller than the competition.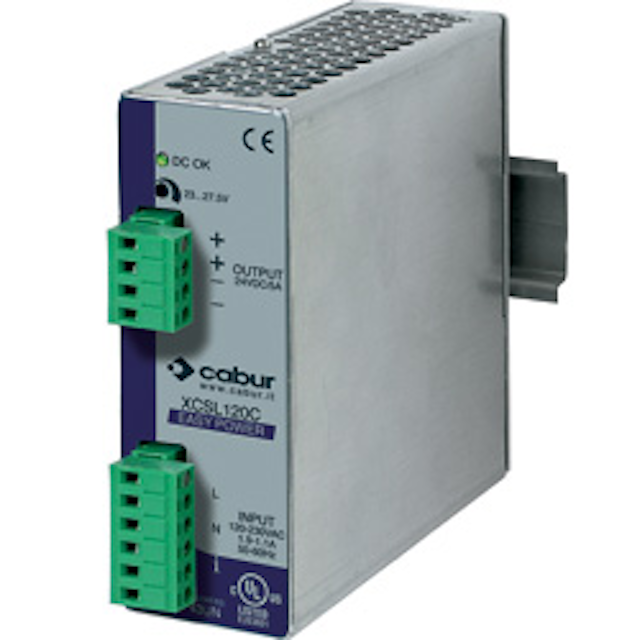 Pluggable wire connections are standard for easy installation. The user adjustable output ensures correct level of power; the high efficiency ensures cooler operation and longer life. In addition to short circuit, over voltage and over current protection, the new single-phase 24-Vdc power supplies are at lower pricing.
Automation Systems Interconnect Inc. (ASI)
CIRCLE 112 ON READER SERVICE CARD
---
Directional Drilling Pipe, Horizontal Directional Drill Tooling, Trencher Parts
Underground Tools Inc. (UTI) offers a comprehensive line of high-quality directional drilling pipe, horizontal directional drill (HDD) tooling and trencher parts.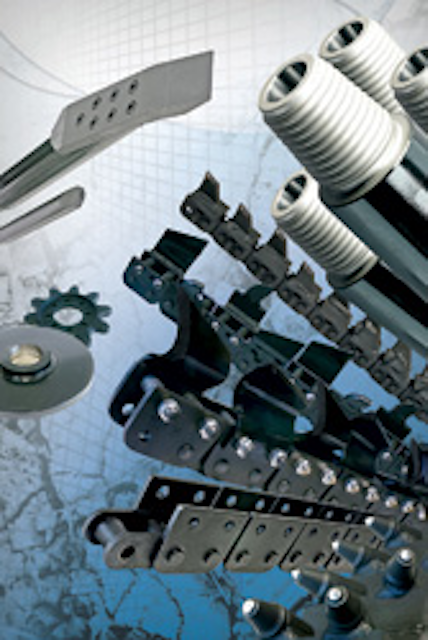 UTI offers drill pipe for nearly every make and model of drill rig. UTI's drill pipe is readily available and made from top quality materials—with careful consideration given to precise threaded connections. UTI's line of HDD down-hole tooling includes carriage chain, connectors, reamers, sonde housings and pilot bits for most makes and models.
UTI's trencher parts line includes chains, cutting systems and sprockets. All are made with high-quality steel and carbide—and heat-treated to ensure strength. Trencher parts are lab tested and field-proven for durability. They meet or exceed manufacturer's specifications and are available for all makes and models of trenchers.
Underground Tools Inc.
CIRCLE 113 ON READER SERVICE CARD
---
Low Voltage Starter Tool Kit is Affordable Solution for New Hires and Apprentices
To help new hires, basic technicians and apprentices succeed in the low voltage field, IDEAL has introduced its new Low Voltage Starter Kit. Housed in a rugged mechanic's bag, the kit is an essential selection of professional tools for both coaxial cable and twisted pair wiring.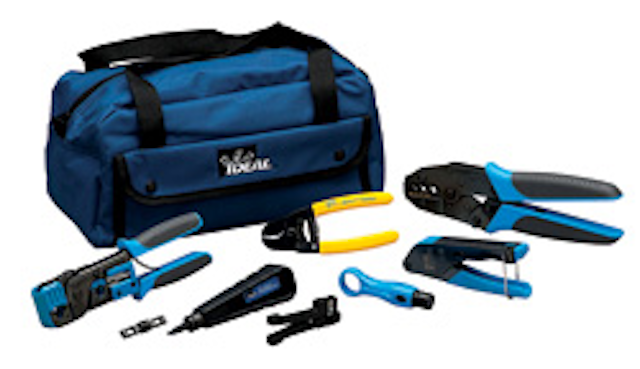 The kit is for anyone who does work in a telco closet, network infrastructure or basic video/coax maintenance. The Low Voltage Starter Kit (#33-920) includes: Telemaster crimper for RJ-11 and RJ-45 connectors, an economy F-connector compression tool, a cable/satellite/closed circuit television coax stripper, a non-impact Turn-Lock style punch down tool with replacement blades, a Data T-Cutter, a Crimpmaster crimp tool for CATV and an unshielded twisted pair/shielded twisted pair (UTP/STP) ringer stripper with blade.
IDEAL Industries Inc.
CIRCLE 114 ON READER SERVICE CARD
---
Thermometric 9.5 CTI Winch is Newest Addition to WARN Ultimate Performance Winch Series
The 9.5 CTI winch, one of Warn Industries' top selling winches, is the newest addition to the WARN Ultimate Performance winch lineup. This thermometric winch offers the following qualities: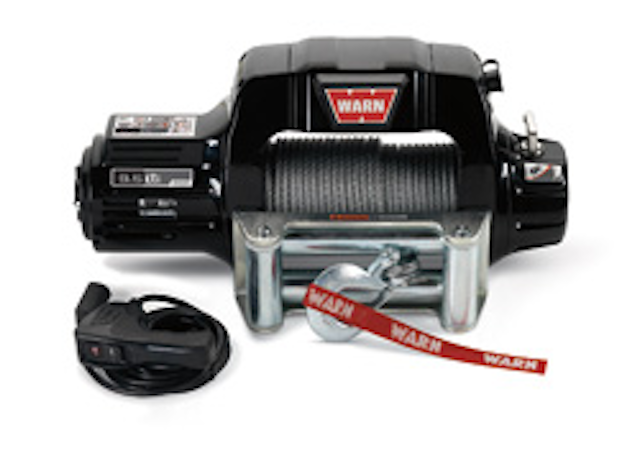 New contractor control features exceptional durability, extra long life and superior weather sealing;
Series wound motor and three-stage planetary geartrain deliver 9,500 lbs. of pulling capability;
Extreme-duty winch sealing system;
Motor-mounted thermal sensor relays temperature information to winch operator by way of the hand-held remote control with light-emitting diode (LED) indicator;
Redesigned remote control with thermometric indicator light;
High gloss, chip-resistant, black powder coat finish over a massive cast-aluminum alloy housing;
Comes with 125 feet of 5/16-inch wire rope, hook, remote control on 12-foot lead and roller fairlead; and
Available in the Multi-Mount portable winch configuration.
Warn Industries designs, manufactures and markets reliable, high-performance winches, locking hubs and a full line of off-road equipment and accessories.
Warn Industries
CIRCLE 115 ON READER SERVICE CARD
---
Gladiator Saddle Box for Pickups
If you're looking for something different for your new pickup, here's a glimpse of Highway Products' new Gladiator saddle box. The distinctive looking designs not only look battle ready, but, like all Highway Products, they're built with the same metal thicknesses (100 percent heavy gauge, 1/8-inch aluminum), locks and hinges the company uses on its semi truck tool boxes.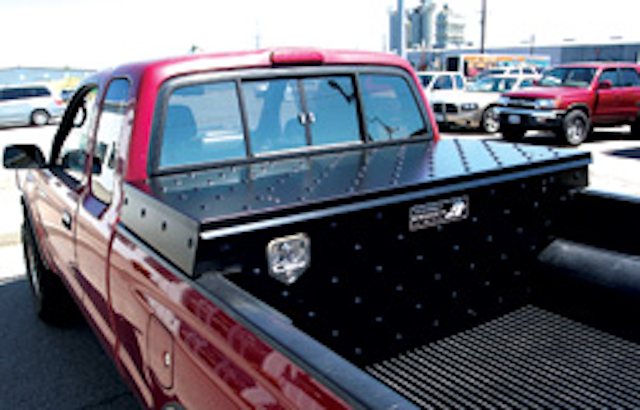 The standard color is powder-coated black, but the color you want is the color you'll get. Highway Products has built new products for the trucking industry, from pickups to semis, since 1980.
Highway Products Inc.
CIRCLE 116 ON READER SERVICE CARD
---
EDGE Breaker Attachments for use on Skid Steer Loaders, Compact Excavators
CEAttachments Inc., a supplier of attachments for compact equipment, announces the addition of new EDGE Breaker attachments for use on skid steer loaders and compact excavators. Re-engineered for better performance, the EDGE Breakers' breaking force is generated by the hydraulic flow and pressure of the skid steer loader or compact excavator. The Breakers feature a nitrogen-charged backhead that increases the impact energy, maximizing hammer production.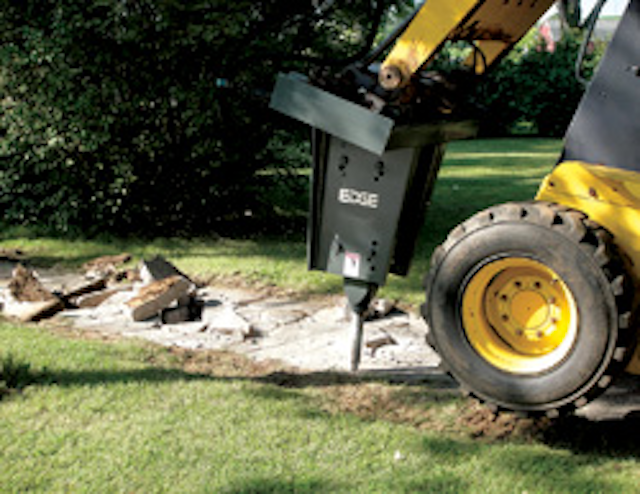 Other features include an advanced hydraulic circuit that increases flow to the valve and piston for faster cycle times, increased tool penetration and more productivity per hour. The EDGE Breakers also have no through-bolts to constantly torque or replace, resulting in less maintenance. Also featured is an easy to replace front wear bushing so that the hammer is always in perfect working condition.
EDGE Breakers are for pulverizing concrete and rock quickly and easily into load-ready debris and are strong enough to break through the toughest materials.
CEAttachments Inc.
CIRCLE 117 ON READER SERVICE CARD
---
PINLESS Autolock Technology for Cable Reel and Pole Trailers
Reelstrong International offers patent-pending PINLESS Autolock Technology for cable reel and pole trailers. All models eliminate loose, reel-securing pins that are lost, overlooked, snapped off and replaced with unsafe and improper hardware.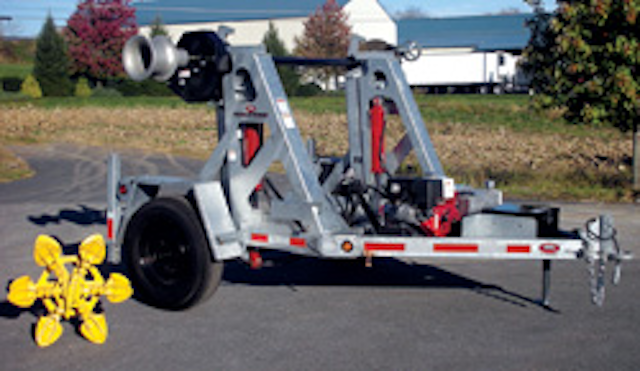 PINLESS is safer, has less maintenance and is faster and easier to use. The one-unit-does-it-all packages significantly increase productivity and lower labor costs.
Reelstrong International
CIRCLE 118 ON READER SERVICE CARD
---
RPR-01 Roller Platforms for Dispersing Material
Reel-O-Matic now offers RPR-01 Roller Platforms for dispersing material from all models of its Paralleling Reels.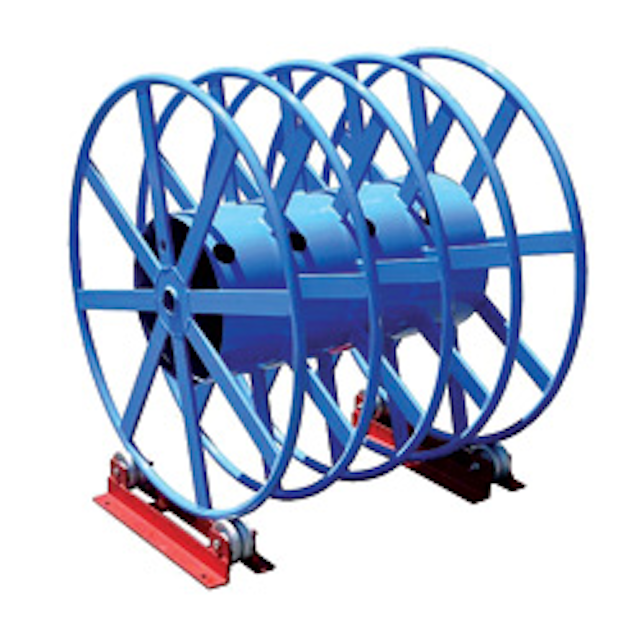 The RPR-01 Roller Platforms are offered with an enamel finish and replaceable steel wheels with roller bearings to handle weight capacities up to 5,000 lbs. These units, as a pair, will handle all of Reel-O-Matic's Paralleling Reel models you might carry in stock. The RPR-01 Roller Platforms work very well when using in a confined space when a cable reel stand takes up too much room.
Reel-O-Matic Inc.
CIRCLE 119 ON READER SERVICE CARD
---
Static Line Lifter Provides Increased Efficiency for Line Crews
Responding to field demands from the transmission and distribution maintenance industry, Diversified Product Development's SLL-60 Static Line Lifter provides a safe and effective solution for power line and electric utility crews wanting to optimize the utilization of personnel and equipment on the jobsite.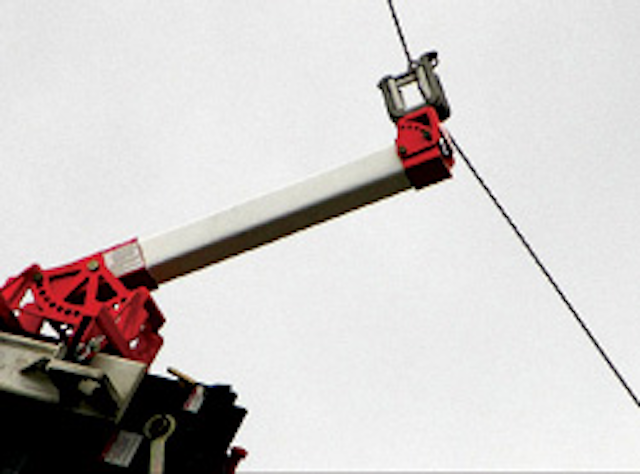 For greater productivity and crew efficiency, the SLL-60 supports the static line with the same crane being used to hold multiple energized conductors. This frees up bucket trucks or other equipment previously dedicated to holding the static line, thereby allowing linemen to make use of the equipment to perform other functions. The SLL-60 also maintains the static line's relative position above and ahead of the conductors.
The SLL-60 has a 1,000-pound vertical lift capacity, is 60 inches long and features angular adjustments to meet the needs of various applications. Installation of the SLL-60 is simple and can be performed by one worker in less than five minutes.
Diversified Product Development
CIRCLE 120 ON READER SERVICE CARD
---
EnPak Mechanic Series is a Truck-integrated, Self-contained Air Compressor, Hydraulic Pump and Generator
EnPak Mechanic Series—a truck-integrated, self-contained air compressor, hydraulic pump and generator—is available from Miller. The EnPak Mechanic Series eliminates the need for the power takeoff (PTO) commonly found in mechanic's trucks and provides mechanics with the necessary power to run air tools, hydraulic cranes and electrical equipment—all with the truck turned off.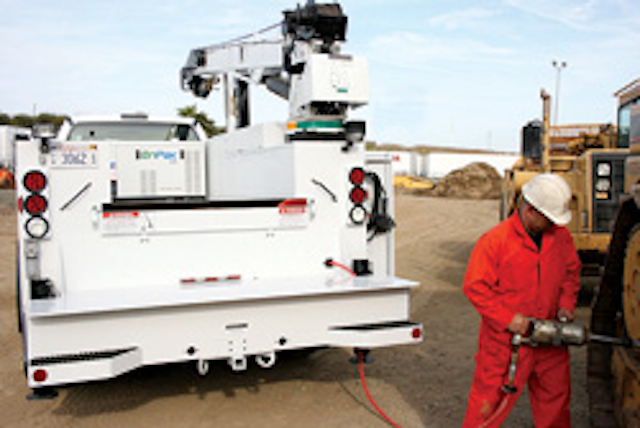 Highlights and key facts:
Diesel, engine-driven EnPak combines a rotary screw air compressor, hydraulic pump and a generator in a single unit;
Mechanics can run air tools, a hydraulic crane and electrical tools—all with the truck turned off;
Lowers fuel costs up to 30 percent, reduces truck engine hours up to 60 percent and lowers workspace noise by as much as 10 dB;
Vertical exhaust diverts fumes up and away from the work area; and
EnPak eliminates the need for a PTO and integrates seamlessly into a truck's electrical and fuel systems.
Miller Electric Mfg. Co.
CIRCLE 121 ON READER SERVICE CARD
---
Bio-based Cleaners, Degreasers and Lubricants Now Available Through Major Suppliers
RSC Bio Solutions has announced distribution of its new, ready-to-use Gunk Powered by SafeCare and Liquid Wrench Powered by EnviroLogic industrial cleaners, degreasers and lubricants through Fastenal, Grainger and O'Reilly. The Gunk Powered by SafeCare products include truck and equipment wash, heavy-duty degreaser, universal parts washing fluid and a general purpose cleaner and degreaser.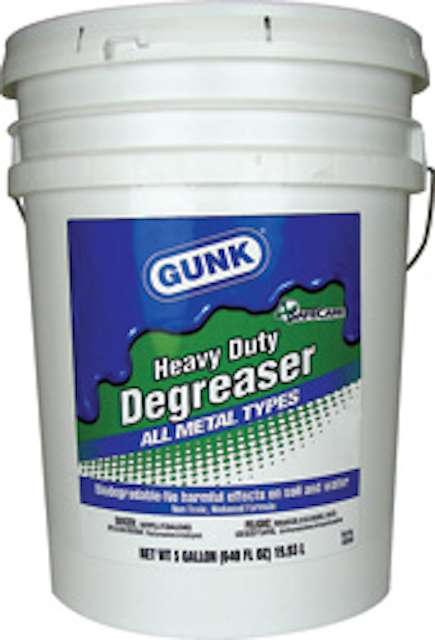 The Liquid Wrench Powered by EnviroLogic line features penetrating oil, jack oil, aerial lift fluid and mobile equipment hydraulic fluid. These new, non-hazardous formulas were released in the spring of 2011 and are the company's first products to market since launching in 2010 as a bio-based platform of Radiator Specialty Company (RSC).
The full product line is now available for order through Grainger, and O'Reilly is initially offering the mobile equipment hydraulic fluid. The complete product line will be available for order through Fastenal by early October, 2011.
RSC Bio Solutions
CIRCLE 122 ON READER SERVICE CARD
---
Homac Substation Connectors Offer Comprehensive Selection and Custom Design
Homac Substation Connectors from Thomas & Betts offer a comprehensive selection, including connectors for extra high-voltage (EHV) applications up to 500 kV and custom-design services that employ the latest engineering technology—such as three-dimensional modeling and printing.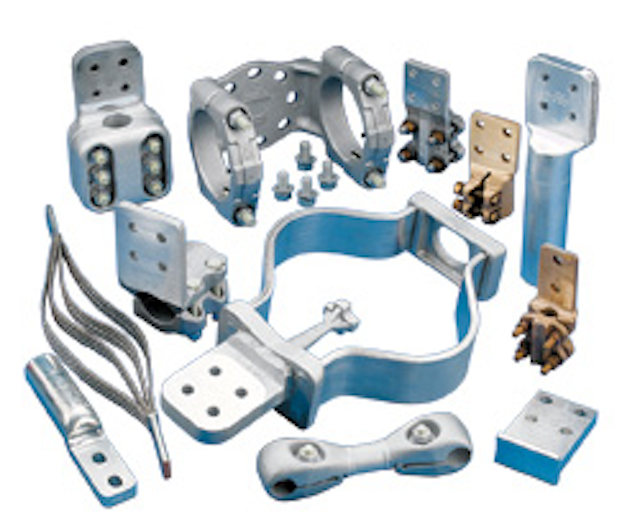 Homac Substation Connectors are available in a wide range of cable and pipe sizes for welded aluminum, bolted aluminum, bronze and EHV applications. In addition to more than 10,000 catalog items, Homac provides custom products.
Using three-dimensional modeling and printing technology that enables rapid prototyping, and coupled with computer aided machining (CAM) capabilities, Thomas & Betts is able to respond quickly to challenges requiring custom solutions. The company is also able to conduct finite element analysis (FEA) to determine how a design will react to variable field conditions.
Homac facilities, which are International Organization for Standardization (ISO) 9001:2008 certified, also provide prefabrication services, including cable jumpers, A-frames and sectionalized sub-assemblies.
Thomas & Betts Corp.
CIRCLE 123 ON READER SERVICE CARD
More Utility Products Current Issue Articles
More Utility Products Archives Issue Articles