Red Tech, Inc. Building Underground on the Gulf Coast
Every person's life is filled with twists and turns that lead to unexpected destinations.
Jun 1st, 2008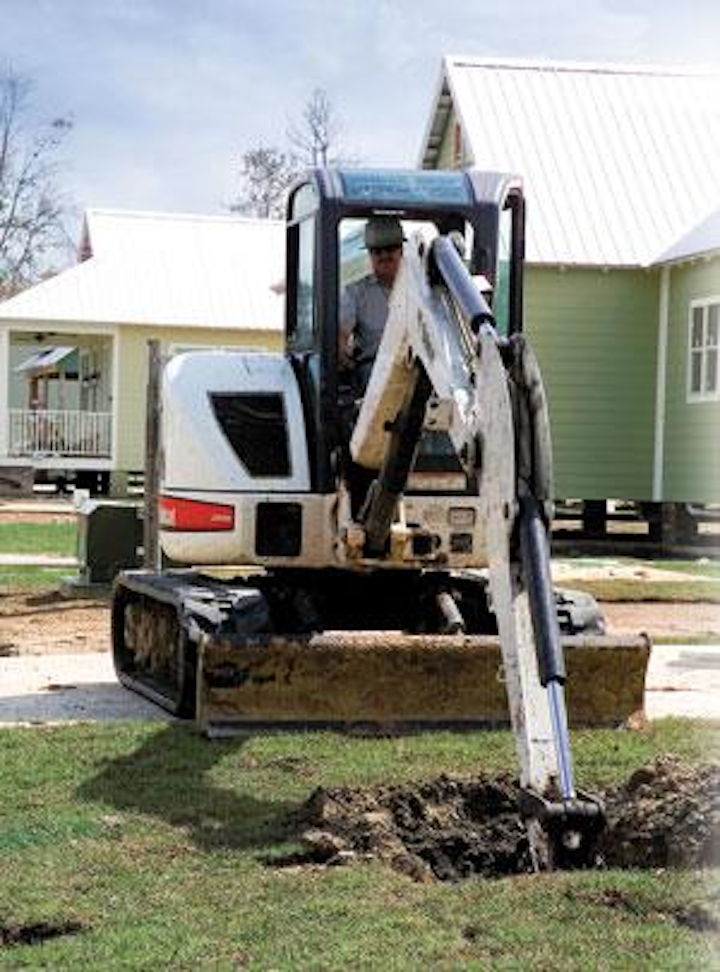 Every person's life is filled with twists and turns that lead to unexpected destinations. Reflection offers perspective. This is the case for Ronald Dowda, president and owner of his own underground utility construction company, Red Tech, Inc., based in Covington, La. Dowda did not always own a company. The story of how Dowda got there is one of a person using his knowledge and the assistance of others to create a successful young business.
In 1986, Dowda's grandfather owned a Volkswagen repair shop. As a favor to his grandfather, Dowda went to work for a family friend that was doing underground electrical work. Dowda worked as a laborer. "It was supposed to be a temporary thing. Here I am 22 years later and I'm loving it," says Dowda.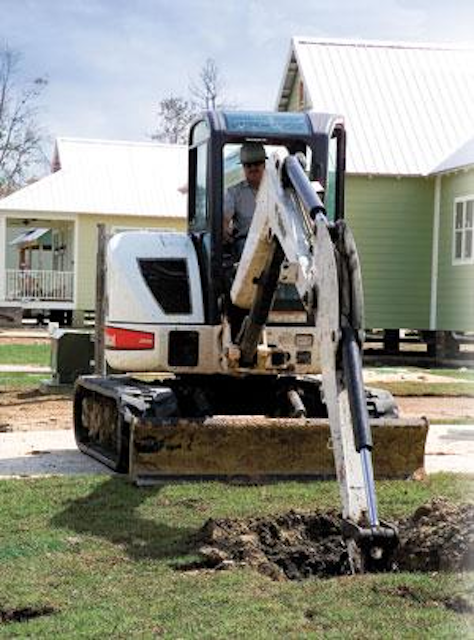 Click here to enlarge image
After learning the business from his grandfather's friend, Dowda went on to become a foreman on a small crew and eventually began running a contracting company he was working for. While running that contracting company, Dowda met Sid Duhon of Duhon Machinery, a New Orleans Bobcat equipment dealer. Dowda acquired equipment for the company he was working for from Duhon, and the men established a business relationship that would prove beneficial in the future.
Dowda's next career move was to work for the local electrical utility company as a construction team leader. "In this area, about 80 percent of the utilities are underground and 15 to 20 people with the utility company try to take care of them," says Dowda. "I was doing $11 million worth of work for the utility company and working 2,000 hours of overtime every year."
These factors made Dowda realize that there was a market for underground utility contracting if he chose to go into business on his own. Doing so wasn't easy, but Dowda's career had prepared him to take such a step. He also had some help from Duhon Machinery.
"Although it's a lucrative business, working in underground utility construction is an expensive business to be in. You have to put $250,000 into equipment just to start up," says Dowda. To finance his new business, Dowda used money that he had saved from overtime work at the utility company. He had also built a positive credit rating, and his knowledge of every aspect of the business helped persuade the bank and the dealer to loan him money for equipment to get started.
"Sid Duhon was excited because we had a relationship from building a previous company that I had worked for. He knew when I went into business for myself that I was serious about it and that I knew what I was doing," says Dowda. "On a handshake, Sid told me that if I ever needed anything to come see him. He has always held up that promise."
Dowda purchased an excavator from Duhon Machinery. Beginning with one crew, Red Tech, Inc. was working seven days a week. Monday through Thursday, Dowda's crew performed electrical work under contract for the utility company. Friday through Sunday, Red Tech, Inc. did conduit work for local developers. After his first year, Dowda's business had been built up to the point where he could hire another crew.
Having another crew required Dowda to invest in another excavator. Now that Red Tech, Inc. has two crews, he splits up the work on these projects. The first crew does the trenching and the second crew follows the first — wiring the site, setting up transformers, and making them hot.
Once houses are built in the subdivision, Dowda's second crew runs service to the homes and plugs in the meters. The residential work uses single-phase power, inside 2-inch conduit. The commercial jobs use three-phase power, in 4- or 5-inch conduit. The Red Tech, Inc. trenching crew spends 90 percent of its time on residential jobsites and the electrical crew splits its time between residential and commercial jobsites.
The excavators use buckets, augers and a hydraulic clamp. When Dowda needs to dig a hole straight down, the auger is handy. This is especially true when the crew is working on established turf at a home, since the auger will minimize the amount of turf to restore. "Many times the developers we work for haven't cleared the right-of-way. If I have to spend a few hours clearing that, the clamp attachment turns it into easy and quick work," says Dowda.
Dowda has also equipped his excavators with hydraulic extendable arms. The extendable arms give the excavators greater digging depth and reach should Dowda need it.
Dowda says that having an excavator to do his work is invaluable. "You can't just use a trencher," Dowda says. "We have to have the excavator because it navigates around obstacles and other buried utilities better than the trencher."
"We're a turn-key operation, which you have to be when you're a small business," says Dowda. "We have to be the 'one call, that's all' for our customers. It's good for the customer and good for us."
One thing working in Dowda's favor is high demand for underground utility construction; there are few skilled contractors in the area available to do the work. Dowda is known as an experienced and competent professional in this field, which wins him business. "To specialize in underground electrical utility instillation is unique and there aren't many people in this business. You learn how to do this work on the job. Fifteen years ago, the generation that taught me this trade retired and since then I've been training the next generation. Training these guys has bought me a lot of loyalty and gets me a lot of work," says Dowda.
Red Tech, Inc. and its two crews consist of eight employees. The company is doing so well that Dowda is considering adding a third crew. Red Tech, Inc. has already completed 80,000 feet of trenching in 2008 and has a backlog of projects that will keep the company working into 2009. The continuing recovery from Hurricane Katrina is fueling demand. The company just completed an installation at a temporary building for a Catholic school. The school was so damaged by Hurricane Katrina that a brand-new facility will have to be built. Red Tech, Inc. may complete the work on the new, permanent facility.
Twenty years into his career, Dowda is now the proud owner of a business that is critical to an area recovering from a hurricane and continuing to grow. While a market which demands his services creates work, Dowda knows that there are other factors that make his business successful. He has trained his employees to skillfully do the work. Dowda purchased the right size and type of equipment to work efficiently and has a dealer ready to help whenever needed. Most importantly, Dowda is using the experience and knowledge that he has gained over the last two decades for his own benefit. The future is bright for this up-and-coming Gulf Coast contractor.
About the Author: Eric Morse works in Public Relations out of Des Moines, Iowa.
---
Red Tech, Inc. Excavators Trench Underground to Build Business
The first thing Ronald Dowda needed to start his business was an excavator. While running a contracting company before setting out on his own, Dowda built a relationship with Sid Duhon of Duhon Machinery in St. Rose, La.
Red Tech, Inc. would be working between homes, so Dowda's excavator could not be large. Buying a machine that Dowda could haul with a pickup truck would help keep costs down for the new company. Duhon Machinery helped Dowda purchase a Bobcat 435 excavator. "The 435 has enough muscle to do what we have to do. It's just the right size. It's big enough to get the job done and small enough that I can haul it most places with a pickup truck," says Dowda.
One feature Dowda likes about the 435 excavator is its zero house swing. The design of the 435 takes zero tail swing to the next level. In addition to the tail of the excavator staying within the machine's tracks, the left and right corners of the front of the house also stay within the width of the tracks. This allows the excavator to work right next to a house while providing maximum spoil placement.
"The thing I like about the zero house swing is that you don't have to worry about hitting anything with the excavator. You can work with the excavator close to an object without getting into the siding of a home, tearing a tree or hitting a truck," says Dowda.