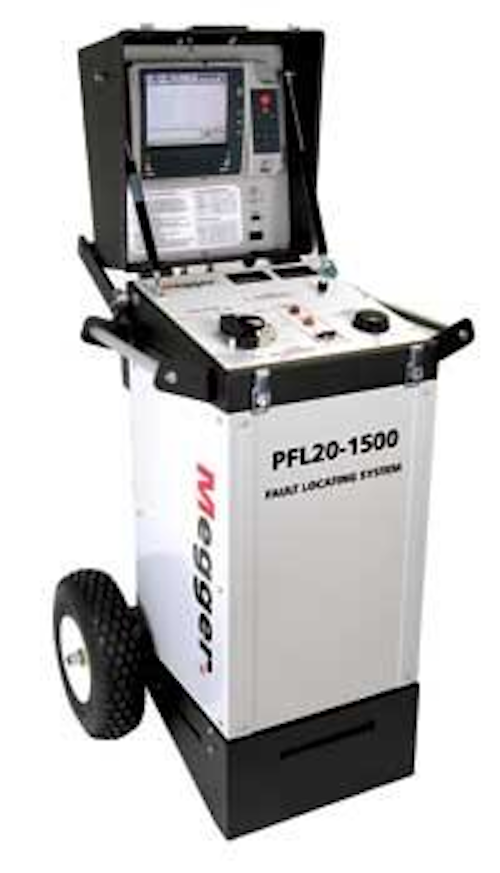 By Elsa Cantu
To give users an opportunity to see innovative cable fault location (CFL) techniques at work in a live field environment, Megger is touring with five fully equipped CFL trailers throughout the eastern, western, central and south-western regions of the USA. The trailers will be visiting potential customers in market sectors that include IOUs, co-operatives, municipalities, industrial and service companies.
Commenting on the tours, Megger Application Specialist Scott Saniti said, "We can demonstrate the equipment on the trailer or, if the customer prefers, we can use the equipment to find a real fault on a cable in the field. Either way, the customer gets to see the full potential of the latest CFL equipment."
The Megger CFL trailers used in the tours feature the very latest in cable fault location technology.
The new PFL20M1500 surge tester is capable of delivering energy surges of 1,500 joules at 16 kV, allowing the user to test a wide range of cables, including long cables and those with high intrinsic capacity. It can operate from 120 V or 240 V AC supplies, or from 12 V DC supplies, and it also features rugged IP54 weatherproof construction.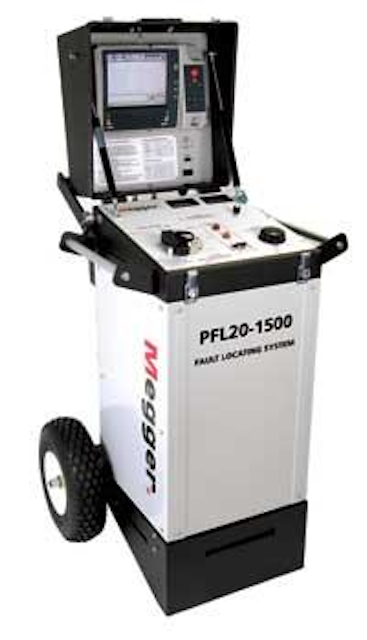 Click here to enlarge image
The powerful MTDR cable fault analyzer is built into the lid of the PFL20M1500, and supports all standard pre-location techniques, including time domain reflectometry, arc reflection, differential arc reflection and current impulse. The MTDR has a large bright screen that is easy to read, even in direct sunlight.
The MPP1000 pinpointer fitted to the trailers is an ideal choice for locating faults in shielded primary direct-buried cables. It combines all of the latest technologies in a single compact weather-resistant test set that provides users with fast, accurate fault detection.
The trailers also feature a portable 70 kV DC test set which is not only useful for checking the quality of power cables, but also of motors, switchgear, insulators, transformers and capacitors.
By using the voltage gradient technique, the trailer's L1070 portable fault locator with ground return probe facilitates the detection of ground faults on unshielded electrical services, and also of sheath faults on telephone services.
The final major test set fitted to the trailers is an electromagnetic impulse detector designed to localize faults on buried cables. It is typically used on network systems to isolate faults between access chambers.
In the field, Megger's CFL trailers have already proven their worth not only as demonstration tools, but also under real working conditions. Recently, a client had an emergency situation in Corpus Christi, Texas. To minimize the risk of 900,000 consumers losing their electricity supply, Megger technical salesman Brad Perry immediately drove to the site with a CFL trailer to help with locating a fault on a lead cable.
Working with engineers from the client and Megger sales manager Tom Sandri, Brad successfully located the fault with the PFL20M1500 surge tester. "We worked until 2:00 am," said Brad, "and the customer was very pleased with the results we obtained and with the service we provided."
---
About the Author:
Elsa Cantu is currently marketing services manager for Megger located in Dallas, Texas. With over 12 years of marketing experience she is responsible for North America and South America marketing communication efforts for Megger. She has a Bachelor Degree from Texas A&M University and a Masters Degree in Business Administration.
---

Megger's substation seminars are recognized by NETA
Megger's recent seminars in the latest developments for testing in substations have now been recognized to qualify for NETA Continuing Technical Development (CTD) credits. The two-day seminars have been added to NETA's commercial course list and NETA Certified Level III & IV Technicians can attend the courses for 16 credits in Category 13, General.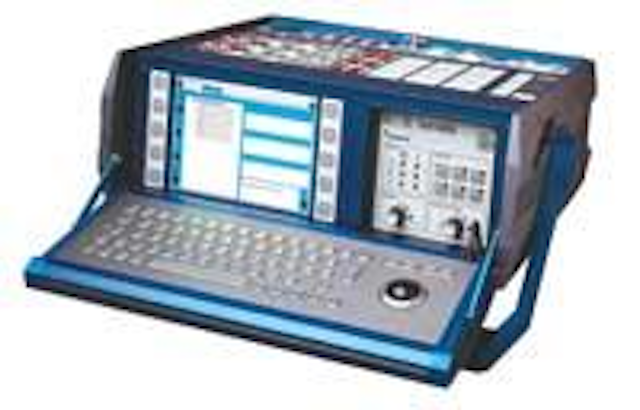 Click here to enlarge image
NETA comments: "NETA's Continuing Technical Development program requiring ongoing credits for NETA Certified Technicians recognizes Megger's course for NETA CTD credits for its Substation Best Practices Seminar".
Each seminar comprises two days of clear and informative presentations, along with opportunities for delegates to discuss their own particular testing needs and issues with Megger's experienced engineers. Delegates will also have time to meet with their peers and exchange experiences.
Among the many topics that will be covered in detail at the seminars are substation battery condition assessment, ground testing in difficult environments, safe breaker testing, field testing of insulating oil, power quality monitoring in medium voltage systems, and transformer condition assessment.
All delegates will be provided with lunch on both days, and will be invited to a networking reception in the evening. In addition, they will be provided with a CD containing copies of all the presentations.
Places are strictly limited and will be allocated on a first-come-first-served basis. Those interested in attending should, therefore, contact Megger for full details of venues, dates and times.