Mounting Solution that Leads to Award-Winning Customer Service
The eighth largest gas and electric company in the U.S., with a fleet of 2,500 customer service vehicles, had an intermittent mobile computing system that was crippling their ability to provide responsive service to its nearly 4 million electric and gas customers.
Mar 1st, 2008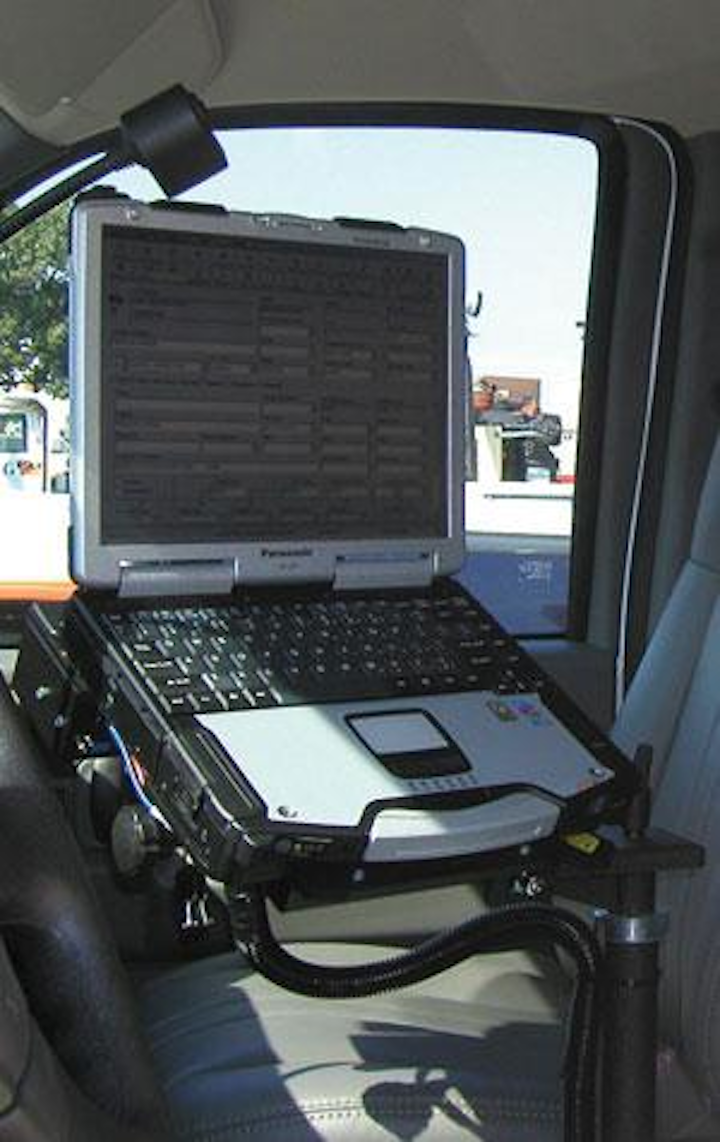 The eighth largest gas and electric company in the U.S., with a fleet of 2,500 customer service vehicles, had an intermittent mobile computing system that was crippling their ability to provide responsive service to its nearly 4 million electric and gas customers. Three years ago, they turned to Gamber-Johnson and TransCOR Information Technologies for a solution and today they are noted as one of the most technologically advanced and responsive energy services companies in the U.S.
A Homegrown "Solution" That Wasn't
Public Service Electric and Gas Company (PSE&G), a growing energy and energy services company headquartered in Newark, New Jersey, is the eighth largest combined electric and gas company in the United States – serving 2.1 million electric customers and 1.7 million gas customers, approximately 75 percent of the population, in New Jersey. In order to effectively provide superior customer service to such a large consumer base in an area that encompasses 2,600 square miles, PSE&G supports and maintains over 2,500 mobile equipped service vehicles throughout New Jersey.
When PSE&G first implemented a mobile work force management system in 1996 there was very little equipment available. They worked with a local vendor and pieced together a homegrown mounting and wiring solution. Over time, this "solution" proved to be problematic and costly – PSE&G service vehicles experienced a number of intermittent problems due to the implementation method, excessive custom wiring and substandard mounting products. "Our work force management system began to interfere with our customer service and reliability because the equipment was poorly mounted and wired. It hampered our ability to provide service in a timely manner," explains Richard Wernsing, PSE&G Reliability Centered Maintenance Expert. "When you're accountable for nearly 4 million electric and gas customers, and field in excess of 12,000 service calls each day, you can't afford to be irresponsible – we needed a new mobile computing mounting system fast. To effectively coordinate the 2,500 vehicles in our fleet, we needed to house our management system in a reliable, secure, and rugged mounting solution that was cost effective, secure, easy to install and upgrade, and simple to manage."
Addressing the Immediate Problem
In 2005, PSE&G selected Georgetown, Massachusetts-based TransCOR Information Technologies, a mobile integrator, to upfit its fleet with new Gamber-Johnson vehicle docking stations for the Panasonic Toughbook 28, 29 and 30 laptop computers. "Our original challenge was to help PSE&G reduce the amount of components installed in the vehicles," explains TransCOR Information Technologies representative Derek Biersteker. TransCOR worked closely with PSE&G's MDT team from Information Services to develop a solution. "We suggested integrating the cellular modem into the laptop and utilizing an RF pass through the docking station, utilizing Gamber-Johnson's Universal Panasonic Toughbook Docking Station (PANDOCK-L1)."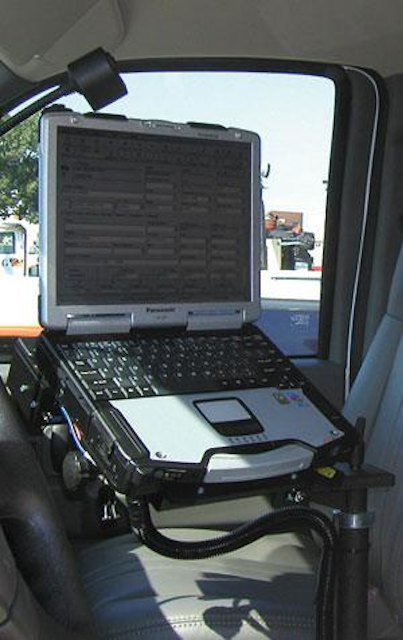 Click here to enlarge image
"The majority of our problems stemmed from excessive, unsupported wiring that would create tension on our dock connections and break internal circuit boards, and poorly installed custom wiring," notes Wernsing. "Because the Gamber-Johnson docks include a DC-to-DC converter, we could step up our voltage from 12 volts to 15.6 volts with reduced wiring requirements."
Another issue was security. According to Wernsing, "Our theft was a problem. The old system was inconvenient – requiring a key to lock and unlock it – and docks were often left unlocked. To add to the inconvenience, over time, the vibration of the component in the mount would cause the plug to come loose, leading to intermittent connections."
"That was another reason we selected the PANDOCK-L1 for PSE&G. It automatically latches and has a special motion attachment with security hardware," notes Biersteker. "This provides added durability and security." Wernsing elaborates, "You cannot use the computer unless the dock is latched and your computer is secure".
The initial upfitting of the fleet consisted of having involved phasing in docking stations over a period of 12 short weeks, allowing about 50 installations to be completed each week at filed locations. Although the logistics of changing the in-vehicle hardware and the timeline proved to be a challenge, TransCOR kept in constant contact with both Gamber-Johnson and PSE&G. "The journey was long and hard for us but with the responsiveness from TransCOR and the direct factory cooperation from Gamber-Johnson we were able to work through the intricacies of customizing our system," adds Wernsing. "If we needed more time to figure out a particularly challenging portion of the project, Gamber-Johnson would delay delivery of products for us until we were ready. It was nice to know that we could count on Gamber-Johnson to change product type and delivery schedule on very short notice. With a significant project of this size, the reliability of TransCOR and Gamber-Johnson made the process run smoothly and be completed on time."
The effects of the new mobile computing and mounting solution installations were immediately noticed. "What really made a difference for us was the new wiring," Joe Milanesi, PSE&G Asset Information and System Policy Leader notes. "Our new mobile computing solution actually used less wiring, yet it met our specific needs. We suddenly had a system that didn't fail on us. We had the latest in technology, rugged mounting solutions, compact wiring and knew we could reach any vehicle in our fleet without fear of interruption."
Wernsing adds, "Not only did we improve fleet system's management and communication, we improved maintenance issues. The vehicle-trouble calls dropped after the upgrade. And the consistency and adaptability of the docking stations made it easy to train technicians."
Security, Reliability, Productivity
In the past three years, PSE&G has realized a number of gains from the upgrade to Gamber-Johnson docking stations – specifically improved security, reduced maintenance costs and more productive work hours.
According to Wernsing, "Our systems are more secure. Crews don't have to mess with a key in order to lock the docking station, they simply pull the handle and it automatically docks the computer and locks the docking station in one motion."
Regarding maintenance, Wernsing is quick to point out, "Most people do not realize the cost of dispatching a computer technician or the cost of crew down time caused by repairs – including the overtime needed to compensate for those crews." He adds, "Our maintenance costs are now much lower because of the reliability of the Gamber-Johnson equipment. We've reduced the number of repair calls requiring a technician by nearly 20 percent."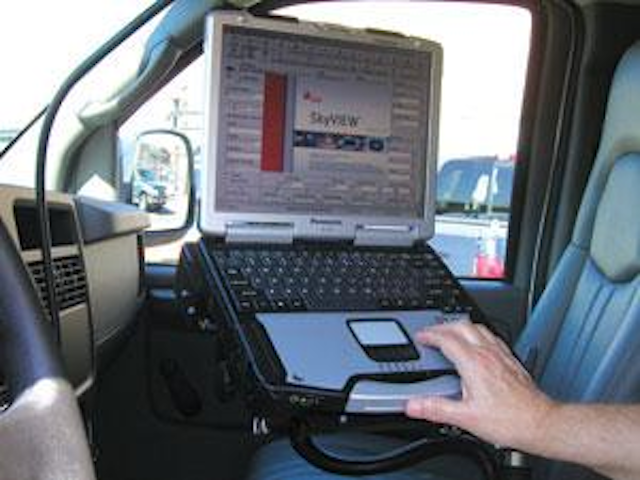 Click here to enlarge image
Wernsing also reports a more reliable work management system and increase in productivity. "Before we had the Gamber-Johnson system, the intermittent connections seemed to paralyze our productivity. You have to realize that anything that causes a computer to not function properly is, in the mind of the user, indicative of a 'broken' computer. The user doesn't know if it's loose wiring or a legitimate problem with the computer. So our IT department was backlogged and our fleet had a lot of downtime when we had to sort this out." Now, however, Wernsing notes, "That's not an issue for us anymore. Our teams are more productive and we can provide a quicker response to our consumers at lower cost to ourselves because we don't have to utilize as much overtime."
Life Cycle Solution
Beyond meeting PSE&G's immediate needs, TransCOR and Gamber-Johnson constructed a plan for recurring technological improvement and product upgrades for PSE&G intended to keep PSE&G at the forefront of mobile computing solutions and systems management technology. "As part of a life cycle effort, they also set in place an annual program that provides a new pedestal and docking station for the 450 new vehicles we purchase each year to upgrade our fleet," Milanesi explains. "The upfitting of our fleet is an annual event here at PSE&G. Each year our MDT team reviews technology options and looks to incorporate them where possible. And every spring, as new vehicles arrive, we upgrade as needed with the assistance of TransCOR and Gamber-Johnson, which benefits all of us working at PSE&G and every one of our 4 million customers who rely on us to maintain gas and electrical service," states Milanesi.
"PSE&G came to TransCOR because they had an immediate problem that needed fixing. We were able to solve that problem by providing them with secure, rugged Gamber-Johnson products and having the flexibility to adapt the Gamber-Johnson solution as needed to provide the best result," comments Biersteker. "Since 2005, we've moved beyond the initial challenge to provide PSE&G with the support and hardware they need to provide responsive customer service and successfully handle the everyday rigors of the utility industry," Biersteker continues.
"The life cycle effort remains a partnership between TransCOR and Gamber-Johnson to meet the needs of PSE&G's customers by meeting the needs of PSE&G," concludes Biersteker.
Wernsing agrees. "For the last two years, PSE&G has won the prestigious 'Reliability One' award for being the most reliable electric utility in the nation. We have no doubt that the combined efforts of TransCOR and Gamber-Johnson's exceptional products and service are a critical part of this recognition."
About the Author: Michelle Rothmeyer is a senior writer/researcher at TMA+Peritus. She writes for the technology, medical, and educational fields, and has a Masters in Liberal Studies from Northwestern University.