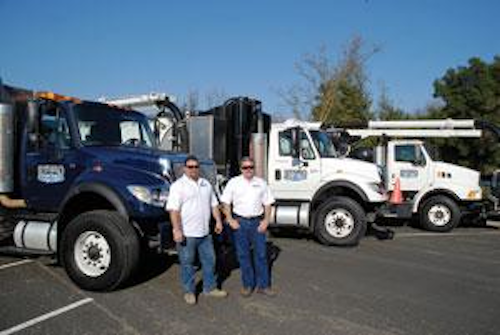 'Pot-holing' Application Reduces Labor Costs, Improves Safety
Building new amenities at popular Micke Grove Park near Lodi started "from the ground up" for contractor Hydro-X Services, which extensively excavated new utility and sewer tie-ins to the existing underground infrastructure.
Key to the successful dig was a decision by Hydro-X management to use vacuum excavation technology for "pot-holing" the new trenches into existing lines, saving time and labor while increasing job safety.
Working as a subcontractor to Diede Construction (its parent company), Hydro-X laid the groundwork for new parking lots, walkways, restrooms, a picnic shelter and a water fountain as part of a major upgrade at the 258-acre Micke Grove Park, one of San Joaquin County's most popular public attractions. Diede handled the above-ground work, as well as the earthmoving for a new three-acre fishing and boating pond.
In addition to its extensive new amenities, Micke Grove Park also contains playing fields, a small amusement park, a five-acre zoo and a formal Japanese garden.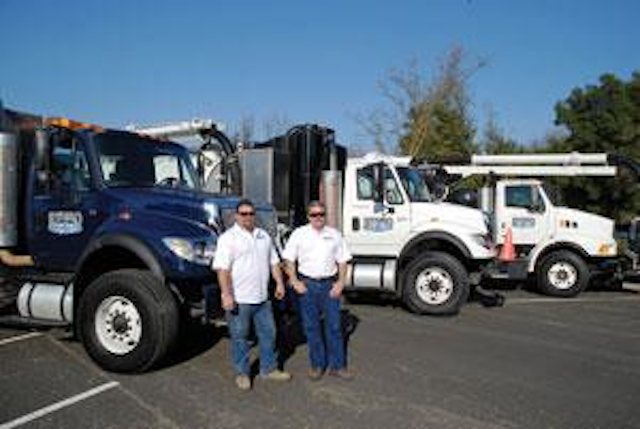 Click here to enlarge image
Mike Mason, vice president of Hydro-X, explained the decision to use its Vactor HXX Hydro Excavator for pot-holing near the park's previously installed utilities.
"This approach gives us several important advantages," Mason explained. "Using a hydro-excavator is much safer and more efficient for pot-holing than using a backhoe. With a backhoe, you run the risk of a strike – that is, damaging the pipe that's already in the ground. So, to avoid that, you have to use manual labor to carefully dig around the installed utilities.
"But with hydro-excavation, you're digging with pressurized water, which greatly reduces the likelihood of damaging any pipes in the ground. And you no longer need to use hand shovels around the underground utilities, which provides a big saving in labor costs. Vacuum excavation continually removes the material you're digging, which not only is productive and efficient but also improves the operator's view of what he's excavating. Bottom line, the hydro-excavator turns a three-man job into a one-man job and makes everything safer."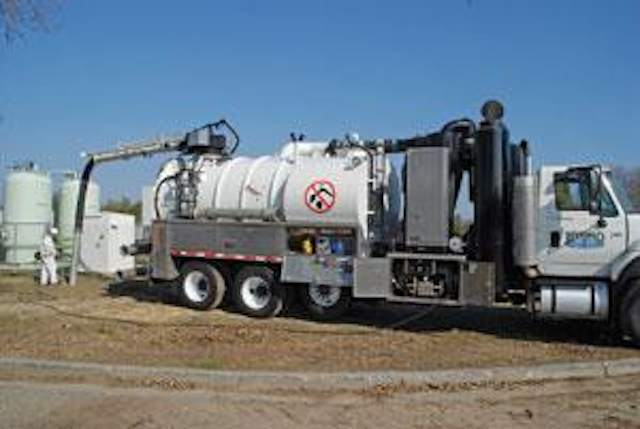 Click here to enlarge image
Material vacuumed into the Vactor HXX Hydro-Excavator's 12-cu-yd debris tank may be backfilled into a completed utility trench, spread where needed on a construction site, or taken off-site for disposal or reclamation. A high-capacity, 1300-gallon water tank teams with a variable volume, 10-gallon-per-minute water pump to keep the hydro-excavator on the job for long periods without needing a refill.
Vacuum Versatility
Mason said Hydro-X Services has used its vacuum excavator on a variety of projects since acquiring it two years ago.
Mason recalled a recent project on which the Vactor HXX Hydro-Excavator proved its worth. Hydro-X Services was called in to remediate a problematic utility installation at a residential condominium construction project on Bethel Island, a small community about an hour north of San Francisco. A high water table was wreaking havoc with the project's underground utilities, resulting in frequent line breaks.
Mason said his firm used the hydro-excavator to set concrete-filled caisson pipes atop the bedrock, more than 20 feet below grade. The vertical caissons provided a firm foundation upon which the utility pipes were re-installed. Mason compared the work to building a pier.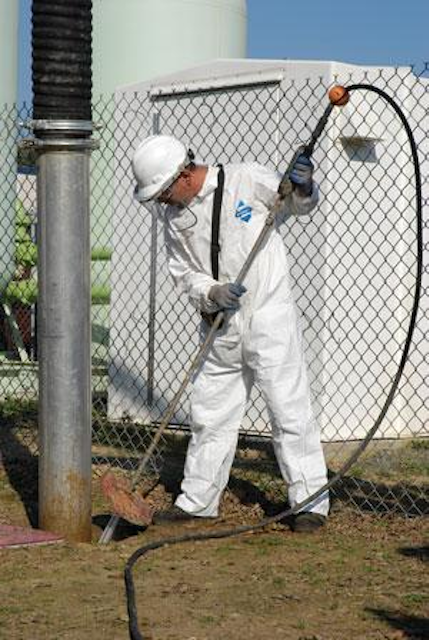 Click here to enlarge image
"It would have been very difficult, if not impossible, to get other equipment into the site on muddy soil and dig those caisson excavations with any kind of precision," Mason explained. "The hydro-excavator was perfect for that job."
Hydro-excavation also is well suited to working in compacted soil, Mason said. He recalled a project for the Port of Stockton in which Hydro-X Services used its hydro-excavator to excavate a 4 x 4 x 4 foot hole that was to contain the foundation for a large sign. "The ground was 98 percent compacted, and we had a backhoe that was just bouncing off it," Mason said. "The Vactor HXX cut right into it."
Mason sees a bright future for his hydro-excavation business. His partners, Steve Diede and Anthony Cox, have a well-established general contracting business that steers a variety of excavation business to Hydro-X Services. In fact, Diede Construction has more than 30 years of general contracting experience in central California, and more than 20 years specifically in underground excavation and construction. Mason himself brought a long career in the construction equipment business to Hydro-X Services.
Click here to enlarge image
Both companies are based in Lodi, but work throughout central California, including the San Francisco Bay area.
"Many contractors in this area haven't begun using vacuum excavation technology yet," Mason noted. "You see it more in the larger metropolitan areas, like the bay area. We've been so pleased with the safety and productivity advantages of vacuum excavation. Right now, it's a real competitive edge for us, but I'm sure it will gain in popularity with other contractors."
About the Author: Michael Kohn is a Regional Manager for Vactor Manufacturing, responsible for direct channel product sales and application assistance for Vactor, Guzzler and Jetstream products to plants and industrial contractors in California, Arizona, Nevada, New Mexico, Oklahoma, Hawaii, Alaska and Western Canada. Kohn holds a Bachelor of Science degree in Environmental Science from The Ohio State University.