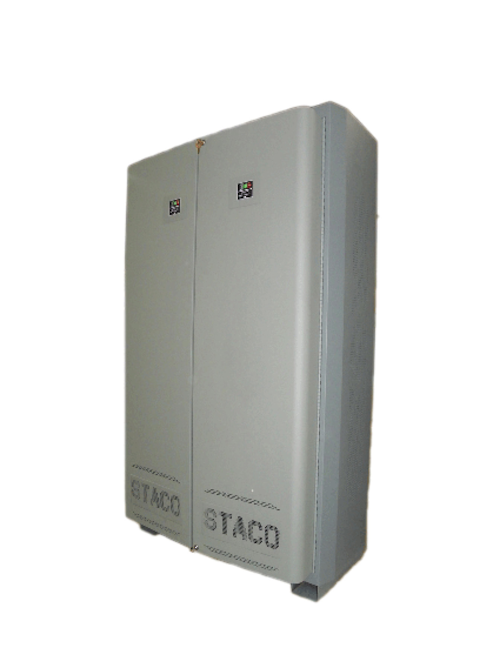 Emergency lighting: Staco Energy Products, a provider of power quality and voltage control technologies, announced offers a new single phase, on-line double conversion emergency lighting inverter called the UniStar SCLI924.
"The UniStar SCLI 924 provides the simplicity and reliability that is critical when providing an alternative source of power to any environment," says Jim Jones, Director - Western Region Sales and UPS Products, of Staco Energy Products. "The UniStar SCLI924 maintains efficient AC Emergency Power to operate all emergency lighting fixtures at 'full-light' output, providing superior dependability and security to commercial/industrial environments in a small footprint."

General Highlights on the UniStar SCLI 924:
• 350W-21kW single phase output unit uses the latest PWM technology to provide the most advanced performance and reliability features
• UL 924, meets NFPA 101, NFPA 70, NEC and OSHA standards
• Emergency power provides FULL LIGHT OUTPUT from all lamps and fixtures for the entire runtime
• Made in the USA

Staco Energy Products Company manufactures voltage control, VAR compensation, uninterruptible power supplies and engineered power quality solutions. For more than 75 years, customers worldwide have relied on Staco as their dependable source for standard and tailored solutions to a wide range of electrical power problems. Headquartered in Miamisburg, Ohio, Staco Energy Products is a wholly owned subsidiary of Components Corporation of America, located in Dallas, Texas.

For more information about Staco Energy Products or other products, click here to go to Utility Products' Buyers Guide.