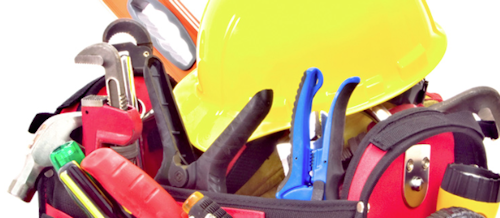 Utility equipment: Dynamic Systems, a provider of Barcode Tracking Solutions since 1981, announces the launch of an SQL database on all Checkmate Solutions. Checkmate Applications include: ID Badge Systems, Tool and Equipment Management, Job Tracking, and Capital Asset Management.
The SQL update will give management the tool to manage and view information tool and inventory from each location as well as viewing a "snapshot" of their company's over all inventory.
Equipment Tracking Software -- Tracks who has it, where it is, and when it is due back. Also keeps track of consumable items and maintenance and service due on equipment.
ID Badge Option is also new for Checkmate. This option uses a Card Printer to print unique ID badges for employees and contractors with photo ID and a barcode. Security on the job is heightened when a visible ID is available.
"SQL software solutions give Dynamic Systems a lot of flexibility in designing new applications," said Bill Allen, Process Control Specialist.
"We are extremely pleased with the development and upgrade to SQL. Now we are able to rapidly add features and perform updates," said Alison Falco, President of Dynamic Systems.
For more information about Dynamic Systems or other products, click here to go to Utility Products' Buyers Guide.