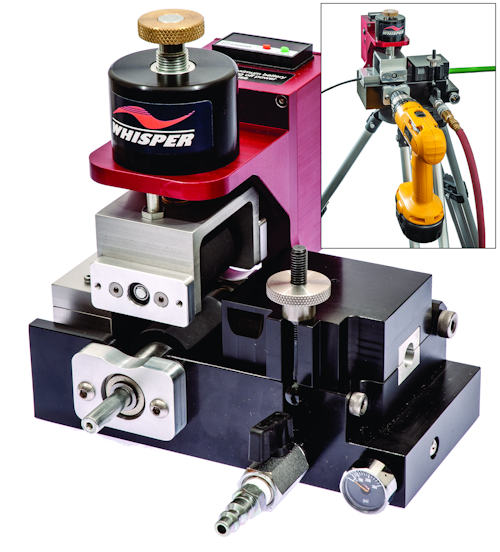 Cable installation: General Machine Products Co. Inc. (GMP) offers the Whisper Micro Cable Blower with its line of fiber optic cable placing equipment. Engineered to install micro fiber cable into pre-installed 0.157 in. to 0.708 in. diameter microduct, the Whisper Micro Cable Blower (Whisper) will place 0.078 in. to 0.334 in. diameter cable at speeds up to 260 ft. per minute.
For smaller jobs where traditional, field-size blowing machines are unsuitable, the Whisper's versatility, compact size and portable maneuverability make it suited for interior and exterior fiber cable placement applications.
The operating principle behind the Whisper is simple and convenient. Microfiber is propelled into the microduct by the use of a conventional, variable speed drill (not included). The unit is also engineered to provide fast, on-site adjustments to accommodate multiple cable or duct sizes.
For more information about GMP or other products, click here to go to Utility Products' Buyers Guide.