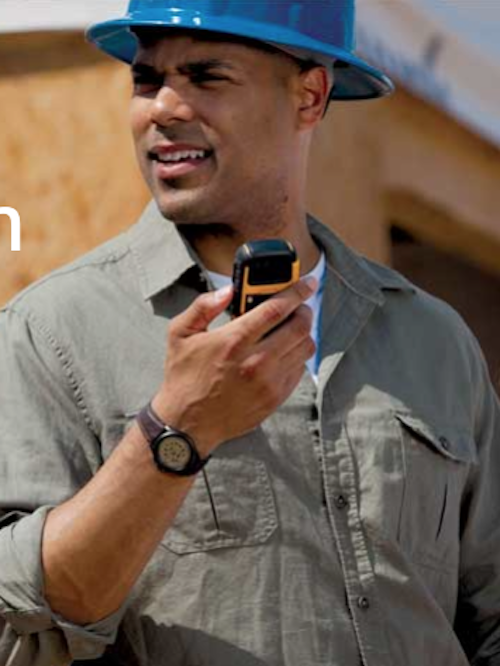 Utility equipment: In today's competitive marketplace, mobile technology can transform how your workforce is managed. Many companies still rely on clipboards and paper to manage their critical business processes. Frost and Sullivan says 42 million users in the U.S. use some kind of forms-based business process that can be mobilized. Moving to mobile solutions can simplify how your company operates.
Smartphones today can work with new software as it becomes available. Businesses no longer need outdated devices that can't support the latest technology. They also don't need to waste time and money buying their mobile solutions from separate vendors.
AT&T is launching the first carrier-based workforce manager solution that offers a reliable 4G LTE network, support for a wide range of mobile devices, and a cloud-based web portal that can track the location of mobile workers, maintain employee timesheets, and process paperless forms.
AT&T Workforce Manager is a complete solution with a range of tools that can be tailored to meet the needs of your industry. You can roll it out quickly as a single solution. If you are in a service-oriented industry like construction, healthcare, and heating, ventilation, and air conditioning (HVAC), you can choose the tools that best fit your business. Your staff can capture critical information in the field through a web portal to locate mobile workers, view dashboards, and run reports.
Get more done while in the field
A service company can use AT&T Workforce Manager to dispatch jobs to workers that are out installing equipment or making repairs. While businesses can anticipate planned appointments, they also need to be ready for jobs that arise unexpectedly that day. AT&T Workforce Manager can help companies track employee time information and capture job details to stay organized. The result? Workers have the potential to get more done, more efficiently, and they have the mobile tools they need to help keep them organized.
Respond to your customers faster
Imagine a homeowner needs their air conditioner fixed in the afternoon on the hottest day of the year. With AT&T Workforce Manager, a dispatcher can quickly identify which employees are available to take the next service assignment. They can promptly send a nearby worker to help that customer. The technician can then complete the job and send the invoice electronically to the central office. The office can bill the customer immediately using AT&T Workforce Manager tools.
Reap the benefits of one turn-key solution
With AT&T Workforce Manager, your home office can easily keep track of where your employees are while they are in the field, and workers won't need to return to the office to pick up new jobs or complete stacks of paperwork. Plus, the tools available can help your company operate more efficiently to serve more clients, save on fuel costs, and issue invoices faster.
As competition continues to grow, you need the right mobile solutions to improve operations, manage costs, and to help you stay one step ahead. AT&T Workforce Manager helps business owners improve revenues and increase employee productivity. An efficient company that can operate on the fly can earn a reputation that stands out from competitors.
For more information about AT&T or other products, click here to go to Utility Products' Buyers Guide.