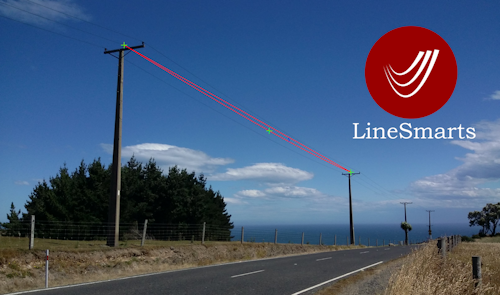 Utility testing: LineSmarts is an Android smartphone and tablet app that performs a range of measurements and analyses on overhead lines. LineSmarts can be used to measure wire tensions and sags, span length, structure dimensions, equipment dimensions and pole lean. It can also use those measurements to automatically perform limit state design checks.
New to LineSmarts is the automated analysis and identification of conductor critical load cases. LineSmarts adds the ability to identify the most extreme loading scenario, and associated extreme value, for several parameters including; Mechanical utilisation, Sag, Wind blowout, Horizontal tension and Tensions at supports. These features are summarised in the following video:
www.youtube.com/watch?v=Z2CiKDJ-b-w
To find out more about LineSmarts, please visit www.linesmarts.com, or contact the developers at info@linesmarts.com. LineSmarts is available for free download on the Android Play Store.
For more information about LineSmarts or other products, click here to go to Utility Products' Buyers Guide.